Matthew Carr's Six Living Medicine Stocks
The $8 TRILLION healthcare industry is on fire. A single dose could change everything we know about the human brain.
Dr. Robin Carhart-Harris, head of psychedelic research at Imperial College London, said…
"We have shown for the first time clear changes in brain activity… And it's all because… this natural substance is unlike ANYTHING on our planet."
Yet what it was derived from is truly miraculous.
A rare hybrid species.
From this hybrid species, scientists have discovered a chemical compound – one that's able to be grown in labs, 100% naturally, without interfering with nature.
The billionaires backing this research like Shark Tank's Kevin O'Leary and PayPal's Peter Thiel, are CONVINCED it's going to be one of the greatest investments of their career.
To the doctors in the lab… it must seem like the next step of human evolution!
Matthew Carr calls it "Living Medicine" because the atoms in this substance are truly ALIVE and could be capable of unimaginable regenerative properties.
And if the early findings are correct…
Living Medicine could be as transformative to our society as penicillin, which single-handedly fixed many serious health conditions.
When something starts to become big, everyone acts like they have a hand in it. Every company suddenly latches onto the trend, even if they aren't in on it!
That's why you can't just pick a Living Medicine company all willy-nilly.
But Matthew Carr thinks these stocks – all at an average of under $2 a share – represent the best opportunity in this space.
---
— RECOMMENDED —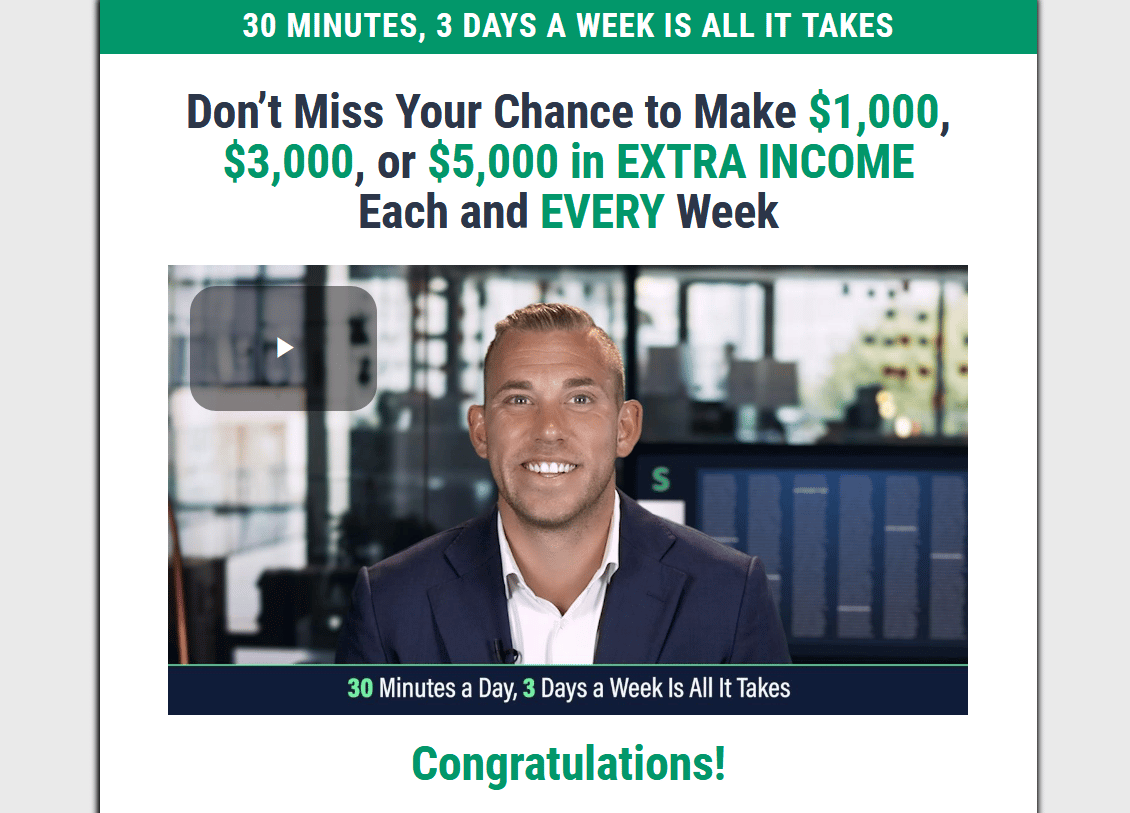 Want the chance to put $2,500, $5,000, $10,000, or more in your pocket every Thursday?
---
Matthew Carr's First Living Medicine Company
The first company sells for less than a quarter. It just inked a $500,000 deal with another group that wants the right to grow Living Medicine here in the United States. It actually has a proprietary extraction technology it first perfected in the hemp industry.
Matthew Carr's Second Living Medicine Company
The second company is testing easy-to-use Living Medicine drops…You before you could get in with a Shark Tank investor…Mr. Wonderful is an investor in this company. He was part of a $6 MILLION investing round. And shares are just $0.44. As if that weren't reason enough to get excited…
On the board of directors is none other than legendary Bruce Linton, who took Canopy Growth mainstream.
That stock launched to $50 at its peak!
Imagine what this Living Medicine stock could do with Bruce at the wheel again.
Even if this stock went to only HALF that – $25 a share – that would be a 5,581% increase!
Matthew Carr's Third Living Medicine Company
The third company is just a buck and change. Thirty percent of shares are held by insiders – a great sign!
Yet just 1.7% of institutions know about this…. It's on only 1.7% of banks' radars.
The billionaires and hedge fund guys are among the ONLY ones who know about Living Medicine…
And they're certainly going to do whatever it takes to profit from it.
You better believe that when this company gets discovered by the other institutions and ownership increases, it's going to send the share price even higher!
Matthew Carr's Fourth Living Medicine Company
This was one of the FIRST companies Matthew Carr ever found dabbling with Living Medicine. It's the $5 stock. But while this one might cost a little more, Matthew thinks it's well worth it.
During the COVID-19 pandemic, this company reported record revenue of $33 million, an increase of 152%. And this was its 10th consecutive quarter of record revenue.
So these guys are hanging in there while countless businesses are closing up shop forever.
That's what you want, a company that can weather the storm!
It also has a partnership with the blue chip company 3M, further legitimizing this company's product.
Matthew Carr's Fifth Living Medicine Company
Matthew Carr's fifth company is expanding globally and growing its operations. It's based in Canada but now has operations in Australia and Malaysia.
This is pivotal because you want those companies that are capturing global markets, not just the one here in the States.
Matthew Carr's Sixth Living Medicine Company
Matthew Carr's sixth and final Living Medicine stock is also a sub-$2 opportunity.
It just completed a massive acquisition of a fellow company.
And with this acquisition, it gets the RIGHT to three separate Phase 1 trials and a preclinical trial.
This is a HUGE advantage out of the gate – securing the right to try a medicine.
It also secures this company a partnership with InterVivo Solutions, Canada's largest neuroscience-focused preclinical contract research organization.
In short: Living Medicine is the single most powerful investment Matthew Carr has ever seen.
He
puts together a report called "Living Medicine: The Next Big Thing" that will show you the ticker symbols, the growth potential and the massive industry at the fingertips of these six stocks.
To get the names of Matthew Carr's Living Medicine Stocks, you need to subscribe for Matthew Carr's TrailBlazer Pro Research.
---
— RECOMMENDED —
HOW TO TRADE STOCKS RIGHT NOW FOR AN EXTRA $1,000 A MONTH
GET FREE 3-day Video Trading Series Showing You How to Start Making an Extra $1,000 a Month.
---
What Is Matthew Carr's TrailBlazer Pro?
The system behind Trailblazer Pro was engineered to focus on the market's most cutting-edge industries.
Chief Trends Strategist Matthew Carr uses it to lead investors to the hottest sectors so they can pocket profits when the mainstream money pours in.
From penny pot stocks and artificial intelligence to virtual reality, augmented reality, robotics, gene editing and more, Trailblazer Pro will cover the best companies that these high-growth industries have to offer.
In short, Matthew uses Trailblazer Pro's proprietary system and his market expertise to provide unparalleled opportunities for investors to see life-changing gains.
Matthew Carr's TrailBlazer Pro – How it Works?
During the day, Matthew Carr will be using his system to track the markets. Once he does his full research and determine that he identified a good trade, he will alert you.
You'll have PLENTY of time to get in.
There's no pressure to feel like you have to be on your computer at the opening bell at 9:30 a.m. every morning!
And Matthew Carr puts together every tool you'll need to profit from this unique phenomenon.
---
— RECOMMENDED —
The Best (and Worst) Stocks in America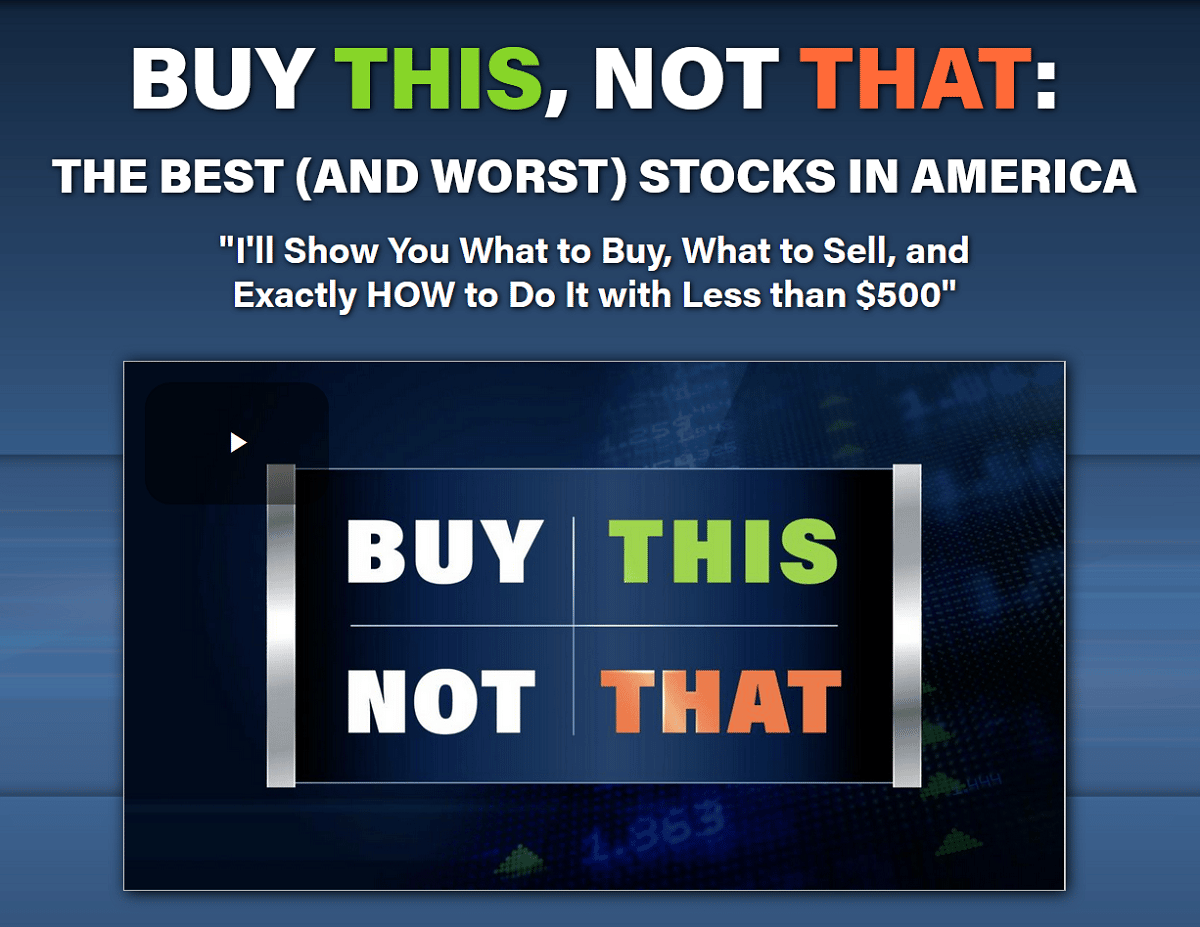 "I'll Show You What to Buy, What to Sell, and Exactly HOW to Do It with Less than $500"
---
What's Included with Your Trailblazer Pro Subscription?
You'll get…
12 months of Trailblazer Pro
Matthew Carr report revealing the six Living Medicine stocks priced around $2
Messages from the Trailblazer Pro text messaging system
Emails from the Trailblazer Pro email alert system
Access to the Trailblazer Pro direct line and concierge service
Matthew Carr's options primer
Sell signal alerts
Portfolio updates
Access to the Trailblazer Pro website
Free subscriptions to e-letters Profit Trends and Liberty Through Wealth.
Trailblazer Pro Price
One-year subscription to Matthew Carr's TrailBlazer Pro service costs $2,000.
---
— RECOMMENDED —
WARNING!!!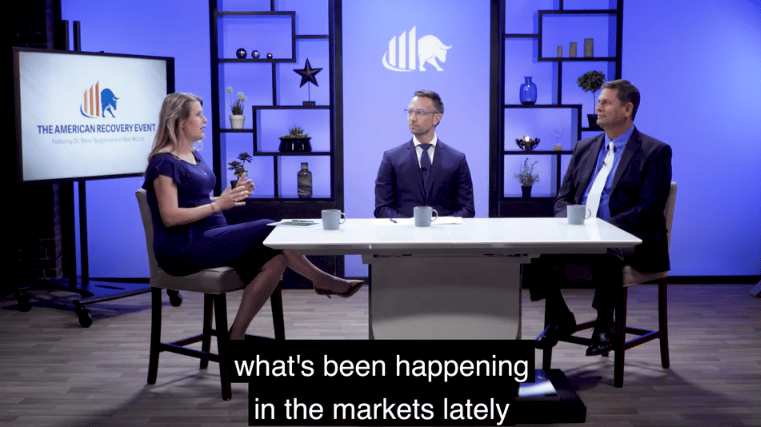 Here's how to prepare for the biggest stock market event of the decade.
Including the name and ticker of the best-performing stock of 2020.
---
Matthew Carr's Guarantee
You're getting six stocks today with an average price of $2 per share. Some are just a few cents per share!
Matthew Carr guarantees at least two of these stocks will hit $10 and show you the shot at HUGE gains.
And you're going to get that shot before your 12 months of Trailblazer Pro are up.
So if they haven't gotten to $10 in the next 12 months…
Call Matthew Carr's VIP Member Services Team and they'll give you another year free.
You will pay nothing!
Meet Matthew Carr
Matthew Carr is the Chief Trends Strategist of The Oxford Club. He is the Editor of Strategic Trends Investor, The VIPER Alert, Dynamic Fortunes, Trailblazer Pro and Profit Trends.
His unique take on investing has led to countless outsized gains, including the largest returns in Club history.
With almost two decades of financial experience under his belt, Matthew's expertise ranges from classic industries such as oil and mining to cutting-edge markets like small cap tech, cannabis, 3D printing and cloud computing. If it's moving the markets, you can bet Matthew is there.
---
— RECOMMENDED —
The Wall Street Legend Who Picked Apple in 2003 and Bitcoin in 2016 – Shares #1 Pick for the 2020s
It's not 5G, artificial intelligence, or the internet of things.
The answer will surprise you. And, for those who take early action, it could lead to an eventual $1.6 million payout.
---
Final Word
In the past several weeks, we've seen Living Medicine stocks finally getting attention from Wall Street and the FDA.
Looking back at the markets, we've seen huge gains in a handful of stocks, and Matthew Carr believe they'll only get bigger. Those gains include…
140% in three months
1,036% in two months
2,600% in five months
6,500% in three months!
That's why you MUST get in NOW while the biggest gains are still to come. Imagine how you'll feel if just ONE of the six stocks Matthew Carr has for you hits 6,500%…
And if they ALL hit big…
That will make THIS decision the ONE choice that could change your financial legacy… FOREVER.
Matthew Carr believes these six stocks are the kind of opportunity most investors wait their entire careers to jump on…
A chance to turn a tiny stake (even $2 or less)…
Into HUGE amounts of money.