Alex Koyfman's Microcap Insider Review – What is it?
Alex Koyfman's Microcap Insider is an investment advisory published by Angel Publishing. It focuses mainly in the high tech sector which has never been more active, or more fertile with new ideas, processes and technologies that will be shaping our world for decades to come. And as history has shown, there is no faster way to build a small investment into a true nestegg than by nailing the right tech or biotech play at the just the right moment.
---
— RECOMMENDED —
Tech Expert: "S.A.V. Will Be Huge"
S.A.V. – that's Elon Musk's next big project that will shock the world.
And after months of research, this tech expert finally found the company that's behind this new project.
This is all part of a $30 trillion trend that's set to dominate this decade.
But hurry – all the big players are already getting in.
For example, Warren Buffett has already invested $15 billion in this trend… and said he's ready to invest $15 billion more.
There's no time to waste… click here now and get all the details
---
What stops most people? Fear of risk.
Well, with your subscription to Alex Koyfman's Microcap Insider, you will instantly wipe out 99% of your chances to fail, as Alex Koyfman's unique and proven approach to filtering out the bad apples goes to work for you.
There are companies out there, trading on the markets, with their stock available to you, which have the same kind of growth potential as Facebook, or Google, or Twitter, or any of the big household names which made other people rich in the last few years.
They're still small… Sometimes downright tiny at less than $50 million market capitalization, but that's exactly the stage you want to find a company if you want to maximise your profit potential.
How You Could Lock in a 1,110% Return on THIS Stock in Just 24 Hours
Meet Alex Koyfman – Microcap Insider editor.
Born in Soviet Russia, Alex immigrated to the US with his family in the early 1980s. He holds a bachelor's degree from the University of Maryland, and a JD from Penn State.
His interest in finance and investing began at an early age, and he was trading actively by his late teens — taking advantage of the rapidly developing opportunities online trading gave non-profession investors. His earliest successes include a very risky but ultimately highly lucrative purchase of Worldcom shares as panic sent the stock plummeting to below $1.
After lawschool, Alex made the decision to give up a promising future in the legal industry, and turned to trading and investing full time — including an increased focus on both early stage public equity, and startup stage private equity investing.
In the fall of 2014, longtime friend and colleague Brian Hicks persuaded Alex to start the now flourishing Microcap Insider investment advisory — a newsletter which profiles the best and most prospective technology and resource companies trading today.
His scientific approach, and statistical de-risking methods have helped build a strong, fast-moving, high-averaging portfolio which handily out-performs any hedge fund in operation today.
---
— RECOMMENDED —
Buy This Ticker Now: Projected To Jump 1,530%
With experts projecting gains as high as 1,530% by the end of this year…
If you don't buy this ticker, you'll regret it later.
Forbes has already confirmed that when all is said and done, "a new class of millionaires may emerge."
Click here and get the ticker now… no strings attached
---
What Do You Get For Your Money?
As of moment of writing 1 year subscription of Alex Koyfman's Microcap Insider is $1,999.
Here's a list of Everything You'll Get With Your
Subscription to Microcap Insider.
The minute you sign up, you'll have access to:
Special Report: "Maximum Microcap: The Insider's Guide to the World's Fastest Growing Stocks."
This is your guide to pocketing the most explosive gains in the penny stock market, and it all starts with a company Alex thinks is primed to become the next triple-digit knockout.
Weekly Issues of Microcap Insider
You'll receive every copy by email, quickly and efficiently.
Real-Time Buy and Sell Alerts
In this fast-moving market, opportune buy and sell points can come at any time and Alex will make sure you receive them the moment they arrive.
Specific Entry, Exit, and Target Prices
You'll never have to guess if a stock is a good buy or not. Alex will always give you specific entry points, sell prices, and realistic targets for his recommendations.
---
— RECOMMENDED —
The firm that called the EXACT PEAK of the Dot-Com boom
has just issued another major prediction.
If you've got money invested in the market – and especially in popular tech stocks – this is critical information for the days ahead…
---
Complete Research for Every Recommendation
You'll always know exactly why he recommend a stock. You'll know what catalysts to expect and what hurdles to watch out for. That way, you can invest and profit with confidence.
VIP Service
A subscription to Microcap Insider qualifies you for VIP service. You can contact the VIP team with any questions at (844) 310-4115.
But that's not all. You'll also immediately receive these FREE blockbuster bonus reports:
Bonus Report #1: "Microcap Mastery: How to Turn Every $10,000 into $2.73 Million."
Spotting the telltale signs that a small stock is getting ready to go on an historic run isn't easy, but it can be done. Ignoring the signs, on the other hand, almost guarantees disaster. Learn the ins and outs of this specialized breed of stock, and never play the guessing game again.
Bonus Report #2: "The Penny Stock Quick-Start Guide."
Learn all the tricks and how to recognize all the pitfalls of the most lucrative kind of stock trading in existence with the "Penny Stock Quick-Start Guide."
---
— RECOMMENDED —
WARNING!!!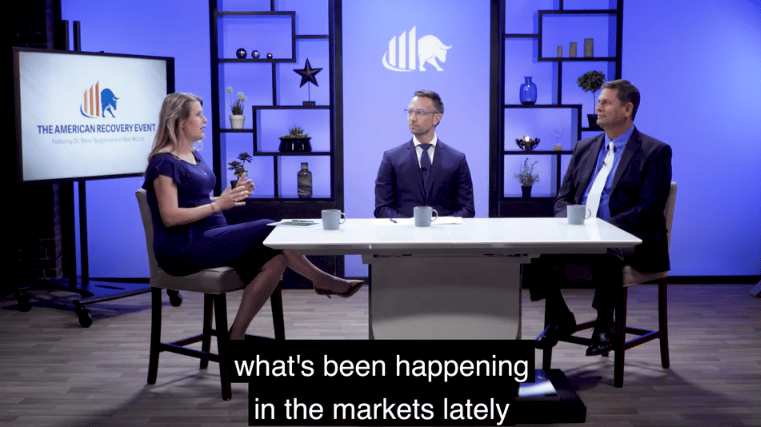 The clock is ticking on the biggest financial event in 20 years.
And if you want to take advantage, you must position yourself in the early days of 2021.
---
Is there any Guarantee in place?
Yes.
Alex Koyfman's Microcap Insider comes with 90 day 100% satisfaction guarantee.
In other words – simply become a member today, and give Microcap Insider a try for 90 full days. Take that time to decide if Microcap Insider is right for you. You'll have full membership access the entire time, so you can log in to the private members' site, check out all the special reports, and view every update they've posted.
If you find Microcap Insider isn't what you thought, just call them and they will refund every penny you spent on the subscription — no questions asked.
Any information, reports, and, of course, any profits you received courtesy of Alex Koyfman's Microcap Insider service are yours to keep.
So, when you sign up for one year of full access to Microcap Insider at the lowest price possible of just $1,999 for an entire year, you are agree to the following policy: "I understand that I have 90 full days to see if Microcap Insider is for me, and if I decide to cancel during that time, I'll receive a full refund, no questions asked."

Access Dark Market Insights – 24 Hour Trades exploding as Much as 1,360%+