I recently came across Adam O'Dell's presentation about something called Imperium and decided to take a closer look.
In the presentation, Adam says that this technology is set to disrupt global industries worth a total of $64 trillion…So he wants you to invest in the No. 1 DNA stock is set to be a central player in this fast-emerging mega trend.
He also teases three more DNA companies that are set to explode higher in the days, weeks, and months ahead and in this article, I will give you an overview of the presentation …
Stock Market Alert: Move Your Cash NOW!
What Is Adam O'Dell's "Imperium"?
Take a good look at this machine…
Study it and commit its every feature to memory.
Because inside this machine is a technology that will be the most transformative in history.
It's a technology Adam O'Dell calls "Imperium."
And it's truly mankind's next great leap forward…
All told, it's set to disrupt global industries worth a total of $64 trillion…
I'm talking about…
Energy (including renewables) — $4 trillion
Health care — $8 trillion
Agriculture — $5 trillion
Manufacturing — $35 trillion
Food retail — $12 trillion
Yet one small-cap company … the company that makes this machine … is at the forefront of it all. And today, you have a once-in-a-lifetime chance to invest in this company … starting with a small stake.
You'll want to get in right away. Because investing in "Imperium" now could be like getting into internet stocks in the early 1990s…
That's why Adam O'Dell has his eyes fixed on what he call "Imperium."
According to his research, this will be the biggest profit-making mega trend in history…
And Adam found the No. 1 stock to take advantage as "Imperium" grows nearly 200,000% over the next four years…
But you're probably wondering — what exactly is "Imperium" technology? And what does this machine do?
Well, this thing here reads your DNA and then digitizes it so it can be stored on a computer. It's called a "DNA sequencer"… because your DNA is made up of a "sequence" of six billion letters.
Here's an example of what a DNA sequence looks like when it's been digitized: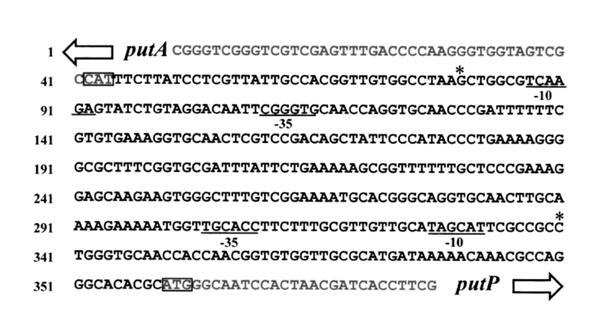 As you may know, DNA is the stuff inside your cells that carries all your genetic information…
Your eye color, your height, your skin color — all of it is determined by DNA.
That's why Adam O'Dell calls it "Imperium" — because in Latin, Imperium means "the power to command." And DNA has "Imperium" over everything we do as humans.
Thing is — up until recently — the process of sequencing DNA took a very long time…
And it cost A LOT of money.
The first time scientists sequenced all the DNA inside a single person, it took 13 years … and cost $2.7 BILLION.
---
— RECOMMENDED —
Log Into Marc Chaikin's $5,000 System Today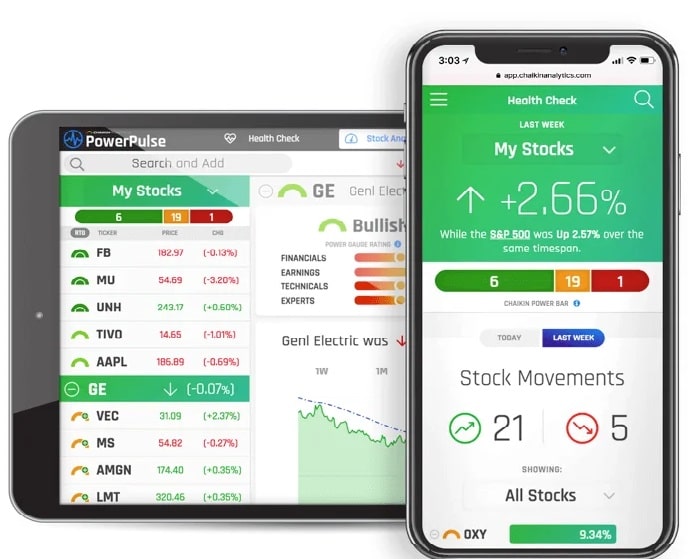 Recently, I met with a Wall Street living legend.
He told me about a system he's created over the past 50 years…
A website that shows you which stocks could soon rise by 100% or more, by typing in any of 4,000 tickers.
At first it sounded like B.S. – until I tried it myself.
Last year alone, it pointed to Riot Blockchain before it shot up 10,090% in 11 months…
Digital Turbine, before it shot up 789% in 8 months…
Overstock, before it shot up 1,050% in 4 months…
and more.
His former clients paid $5,000 a month to access its findings.
Today, he's allowing me to offer you free access to the system here, as part of a major new prediction he's making.
---
What Is Adam O'Dell's No. 1 DNA stock?
Thanks to hardware developed by Adam O'Dell No. 1 Imperium company, (which I'll now refer to as Adam O'Dell's No. 1 DNA company) anyone can get their DNA sequenced in under eight hours … at a cost of just $239.
All you have to do is swab inside your mouth, and you'll get your DNA sequenced and uploaded to a computer in a single workday.
You might be wondering why people would want to do that…
And I'll get to the incredible benefits of DNA sequencing in just a moment…
But the important thing from an investing standpoint is that it's now available cheaply and easily.
And like with all great mega trends, this will be the catalyst that brings DNA technology to the masses, FAST … growing nearly 200,000% in just four years.
The most exciting part is that Adam O'Dell's No. 1 DNA stock is set to be a central player in this fast-emerging mega trend.
You can find details about this stock in Adam's brand new report titled, "The Next Intel: The Microchip Company Powering the 199,000% DNA Mega Trend."
Adam also wants to send you another report … one that could help you retire rich in one shot.
As you probably realize, a trend as big as the DNA revolution is going to create a lot of huge stock market winners.
So, he wants to give you the details of the three more DNA companies that are set to explode higher in the days, weeks, and months ahead. It's titled, 3 Future DNA Titans Trading for as Little as $2 a Share.
All you need to do to get these two reports rushed to you for free… is take a RISK-FREE trial subscription to Adam O'Dell's Green Zone Fortunes newsletter.
---
— RECOMMENDED —
Five red-hot Metaverse stocks to buy right now
The Metaverse is growing 893 times faster than the internet. In two years, it's projected to be worth $800 billion. And investors are starting to take notice. Wall Street legend Whitney Tilson reveals his five favorite ways to play the Metaverse boom right here.
---
What Is Green Zone Fortunes?
Green Zone Fortunes is Adam O'Dell's monthly research service designed to show you how to rapidly grow your net worth. Whether you're new to the world of investing or looking to gain an edge, Green Zone Fortunes provides you with the knowledge and tools you need to gain financial freedom.
Adam O'Dell gives you a practical path to successful investing that teaches you a handful of simple, proven investment strategies and how to best implement them so you develop a financial investing plan that's run by you, for you.
Green Zone Fortunes is a multifaceted investment research service that provides a monthly newsletter centered on the latest big investment opportunity and a weekly email that includes the Green Zone Ratings, which highlights the top 10 best performing stocks, as well as the top 10 worst performing stocks, to help you to successfully invest with confidence.
Adam O'Dell's Masterclass covers the basics of systematic investing so that you can proceed confidently with the knowledge gained about key strategies he implements in all his services, as well as how to achieve true financial freedom.
As you work through the courses, you'll learn about the inner workings of his top-performing strategies — like the "Hottest Sector" strategy, the "Flip-the-Switch" Market-Timing strategy, or the "Right Place, Right Time" strategy.
Using these strategies, alongside Green Zone Fortunes, you'll be equipped with the necessary tools to take action and make profits.
---
— RECOMMENDED —
Six Cryptos That Could '10 Times' Your Money
Eric Wade just explained how an unprecedented event that's guaranteed to happen – just weeks from now – could unleash 10 million bitcoin worth of wealth in a little-known corner of the crypto market. He also detailed SIX cryptos that could each "10 times" your money in as little as three months.
---
Adam O'Dell's Green Zone Fortunes – How It Works?
Here's how it works…
Each month Adam O'Dell's selects his  No. 1 stock in the markets.
I'm talking about the single investment that he believes is best poised to make you money.
To be clear: Adam O'Dell doesn't only recommend DNA stocks and big tech plays. He simply goes where the profit potential is biggest.
That means Adam O'Dell's No. 1 stock of the month could be a gold play … an energy play … or even a banking play.
His training as a CMT means he goes deeper into the markets to find winning stocks than 99% of other analysts.
In fact, Adam looks at the entire universe of U.S. stocks each month to locate the single best company on the market.
First, he runs all 8,000 U.S. stocks through his proprietary Green Zone Rating System. This filters each company based on six powerful factors that predict future stock growth … giving each stock a rating between 0 and 100.
The handful of companies that get a rating of 90 or higher get the coveted designation of being a "Green Zone Stock."

These are stocks that are poised to explode WAY higher over the days, months and years ahead…
From this high-powered list of stocks, he hand-picks just one each month.
The best Green Zone stock on the market.
This is the one company each month that has an undeniable X-factor. It could be an emerging mega trend set to power it forward like with Adam O'Dell's No. 1 DNA stock…
It could be an undeniable technical setup…
Or it could be a recent government mandate that's set to light a rocket under a specific sector.
Once Adam O'Dell picked this stock, he send the details straight to your inbox.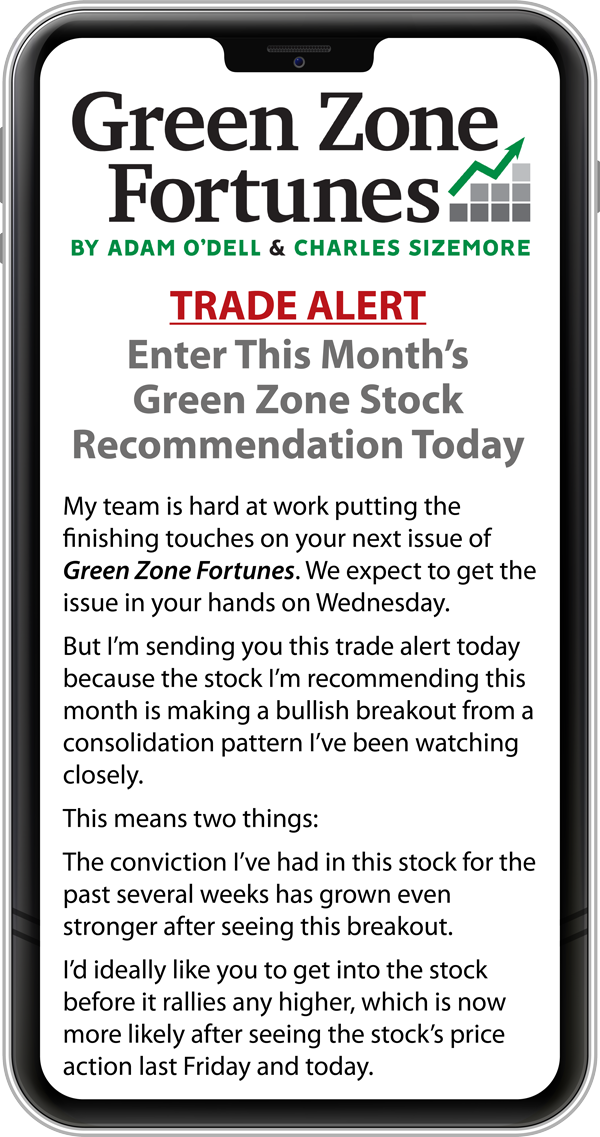 That's right.
You'll get the ticker of the best stock out of 8,000, along with detailed research and analysis sent straight to you.
In short: Adam O'Dell is doing all the heavy lifting…
All you have to do is read his research, choose to buy in and watch your potential profits pile up.
Since Adam O'Dell started Green Zone Fortunes last year his average monthly pick is thrashing the market 3-to-1 across open and closed positions…
And the average closed gain is an incredible 31% with an average hold time of a little over 3 and a half months … with top gains like 124% in five months, 100% in two months and 91% in four months…
These are the kind of results that could change your life, fast.
Who Is Adam O'Dell?
Adam O'Dell is among the best investment analysts in the world. A former hedge fund manager, he began publishing his trade recommendations online in 2012. Since then he's beaten the returns of George Soros, Carl Icahn and even Warren Buffett. He's crushed the S&P 500 by more than five times.
Adam's systematic investment approach is capable of finding profits in any asset class — stocks, bonds, gold … you name it. His mission is to find the absolute best moneymaking opportunities in the markets at any given time, regardless of what the broader market is doing.
For Adam and his readers, there's always a profit to be found somewhere!
Adam holds the coveted Chartered Market's Technician (CMT) qualification and MBA.
He is the Editor of the wildly successful Green Zone Fortunes, the trend and momentum options-trading powerhouse Home Run Profits, and the time-tested switch system 10X Profits.
---
— RECOMMENDED —
Most important stock warning ALL YEAR
If you're concerned about the supply shortages… backlogged ports… inflation… or even the "aging bull market" – pay close attention. Because there's an EVEN BIGGER wrecking ball you need to be watching out for. Stansberry's newest analyst is gearing up to show you why…
This story is something you can't afford to miss.
---
What's Included With Your Green Zone Fortunes Subscription?
Here's everything you get:
1-Year Membership to Green Zone Fortunes
You get the No. 1 stock in the markets sent straight to your inbox each month in Adam O'Dell's newsletter — as well as detailed research and analysis. You'll also get 24/7 access to the members-only website including Adam O'Dell's live model portfolio and past research reports.
Access to the Green Zone Fortunes "Weekly Hotlist"
Each week, Adam run all 8,000 U.S. stocks through his powerful Green Zone Rating system. He then send the top 10-rated stocks to Green Zone Fortunes members every Wednesday. That's right: You get the top 10-rated stocks out of 8,000 sent directly to you. Remember: In just the last eight months, this list has featured 24 stocks that hit triple-digit peak gains.
FREE Report No.1 – The Next Intel: The Microchip Company Powering the 199,000% DNA Mega Trend
If you could go back to the early '90s and buy Intel stock, would you? Well, Adam O'Dell's research shows the company in this report could soon hit "Hall of Fame" stock market status … just like Intel in the 1990s. Wired magazine even says it "could be the [next] Intel!" The only question is: Will you be on board?
The DNA mega trend will produce the biggest stock success stories of the 2020s. In this report, you get the details of three tiny companies that have the potential to become mega-cap superstars.
FREE Video Series – Momentum Principle Millionaire Video Series
If you'd like to discover a simple way to improve your success in the stock market … this video series will show you how. In it, Adam O'Dell reveals his best investing secret — something he calls "the Momentum Principle." This is the one factor that's helped him crush the market 3-to-1 … outperform Warren Buffett's Berkshire Hathaway for nearly a decade … and identify future Hall of Fame stocks like the "next Intel"…
Thing is, it's the TOTAL opposite of what mainstream investment experts tell you to do!
---
— RECOMMENDED —
Free Pick from Jeff Brown with name and ticker symbol below
For decades, Jeff Brown worked as a senior executive at two of the top tech companies in the world.
Based upon his research, his firm has picked the #1 returning tech investments of 3 of the past 4 years…
As an angel investor, he backs early-stage tech startups.
So far, he's done over 260 deals in the world of private technology.
And now he's saying S.C.G. will be the next big tech play.
He's not the only one.
Apple's CEO even called it "the next big thing."
Watch here now and get the name and ticker symbol for free.
---
Green Zone Fortunes Pricing
A one-year subscription to Green Zone Fortunes usually costs $199.
But today, you can claim a 100% risk-free subscription to Green Zone Fortunes for just $47 (which works out to just $3.90 per month).
That's more than 75% off the regular price.
PLUS you get $997 worth of FREE bonuses to help you prosper as the greatest investing mega trend in history takes off … including your report on "the next Intel."
These bonuses are yours to keep, even if you cancel.
As part of this deal, Adam O'Dell's team will also auto-renew your subscription on your one-year anniversary, for $79 for an additional year. And you will lock in that low yearly rate for as long as you choose to stay a member.
Green Zone Fortunes Refund Policy
You can cancel this auto-renew feature at any time and your purchase is protected by a 365-day, 100% money-back guarantee.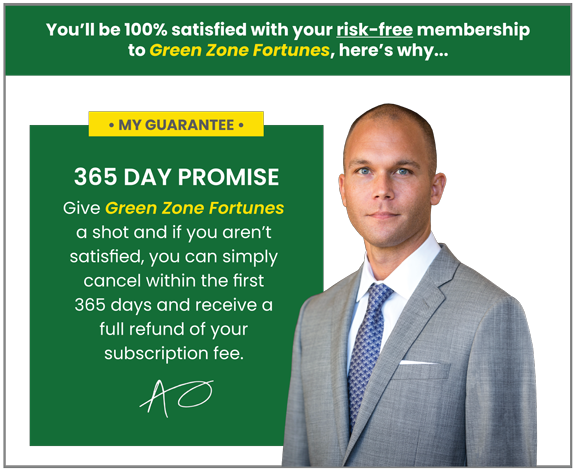 Final Words
The world's richest men: Musk, Bezos, Gates, Zuckerberg…
They're throwing their weight behind DNA technology…
The government is too…
They have 10 departments working on DNA tech … including DARPA…
And Vanguard's deep study on mega trends found that DNA will be the one upcoming technology to eclipse the internet…
In short: DNA is the hidden mega trend that's set to drive the biggest stock market winners of the 2020s…
Yet the average investor hasn't realized it yet…
You can be different.
With a subscription to Green Zone Fortunes, you can position yourself early in the DNA mega trend and shoot for the biggest profits.
A New Way To See Which Stocks Could Double Your Money – Claim Your FREE access to the Power Gauge system ($5,000 value).