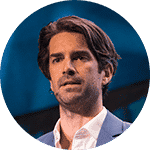 The bitcoin and blockchain revolution are here…
It will offer countless investing opportunities in the years ahead… and it will play a central role in future years in how you (and, without question, your children) work, do business, play, and operate in society.
But I know that bitcoin and blockchain can be difficult concepts to grasp.
Few people outside of cryptographers and computer programming guys immediately "get" the underlying technology, especially when lots of technical jargon is thrown around.
That's why over the past few years, I've dived headfirst into cryptocurrencies – learning first-hand how they work and what makes for a good crypto investment.
And today, I'm revealing how this technology works – and why it's vital that you understand it…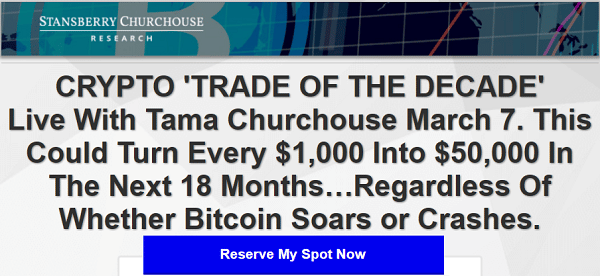 Understanding blockchain
At the core of bitcoin is a kind of super database called the blockchain.
The Bitcoin blockchain allows us to transfer bitcoin person to person (or "peer-to-peer") without any intermediary.
(Bitcoin with a capital "B" refers to the blockchain, whereas bitcoin with a lowercase "b" refers to the cryptocurrency.)
But how does this actually work?
Think of the Bitcoin blockchain as a giant Excel spreadsheet that shows the complete transaction history and location of every bitcoin.
Every 10 minutes the spreadsheet gets updated as an additional "block" of new transactions is added to the spreadsheet.
The blockchain is public and accessible to anyone, just like the Internet. And it contains every transaction in the history of bitcoin and is constantly growing.
When you use bitcoins to buy something, a global network of computers checks the blockchain database, verifying that you own the bitcoins.
It's like thousands of computerized notaries automatically checking, authenticating and guaranteeing every transaction.
This is different from using a credit or debit card.
When you buy something with a credit card, a financial middleman, like a bank, verifies every transaction. And they charge you a fee for the "service".
In a bitcoin transaction, the verification and transfer are performed by the blockchain. There is no middleman.
There are other cryptocurrencies that are also blockchain-based digital assets created, increasingly, as a means of ownership of a blockchain-based business.
Some of the most exciting early-stage investment opportunities in the months and years ahead will come from these cryptocurrencies.
Even so…
Bitcoin is currently the "reserve" currency of all cryptocurrencies.
So it makes sense to understand bitcoin first.
For example, you might have heard about Ethereum. It's another virtual currency network that's been in the press quite a bit.
But if you want to buy Ethereum, you have to buy bitcoin first.
That's why everyone should be accumulating a little bitcoin. It will help you familiarise yourself with the process of buying, trading and storing cryptocurrencies.
This technology will only grow in scale and opportunity. And being on the outside (and not understanding it) will limit your ability to profit from it.
So invest a few hundred dollars, a couple of thousand… whatever you can afford to allocate in the super-speculative portion of your portfolio.
This rollercoaster ride is just getting started. And there's no reason not to be buying now.