Altimetry's Hidden Alpha – What Is It?
Altimetry's Hidden Alpha is an investing research service that looks to find and recommend large-cap stocks whose profits and earnings are hidden from Wall Street and the mainstream media. By finding companies who are more profitable and better run than what 99% of investors believe, you have hidden alpha.
Joel Litman and his team found that there are more than 130 meaningful discrepancies in the GAAP "As Reported" numbers compared to what is TRUE. Understanding these discrepancies and what they mean for the future of a company can lead to massive gains, even on safe stocks.
---
— RECOMMENDED —
Tech Expert: "S.A.V. Will Be Huge"
S.A.V. – that's Elon Musk's next big project that will shock the world.
And after months of research, this tech expert finally found the company that's behind this new project.
This is all part of a $30 trillion trend that's set to dominate this decade.
But hurry – all the big players are already getting in.
For example, Warren Buffett has already invested $15 billion in this trend… and said he's ready to invest $15 billion more.
There's no time to waste… click here now and get all the details
---
Litman and his team of financial analysts and accountants, analyzes the entire universe of U.S. stocks using their brand of forensic accounting. They load all of this data into what they call the Stock X-Ray Machine and then they filter these stocks to find the 200-plus companies with major discrepancies between what almost everyone thinks is true versus what is really true with a company's earnings.
Once they have a list of 200-plus companies, they run an earnings call forensics on those to boil it down to a list of about 30 stocks that have massive upside potential. Litman and his team literally analyze earnings calls to identify any deception, evasion, or excitement generated by CFOs and CEOs. This final piece gives them additional clues as the future of the stock's price by further separating fact from fiction.
Then they sort the 30 or so remaining stocks by size and volatility. With Hidden Alpha, they are seeking large-cap, safe stocks that still have the opportunity for big gains. In Altimetry's other service, High Alpha, they focus on very small-cap stocks that can deliver the largest upside potential but tend to have more risk.
In each monthly issue of Hidden Alpha, Joel Litman and this team publish the stock that offers their subscribers the safest and best chance at doubling their money. In each issue, they give you the stock symbol and explain exactly what discrepancies they have uncovered and what form of excitement or deception markers, if any, that they might've seen in the earnings call forensics. And of course, Litman and team recommend how to proceed in your own account to take full advantage of the situation.
---
— RECOMMENDED —
Alex Green just dropped this BOMBSHELL in brand new O'Reilly interview
He makes a BOMBSHELL prediction about how investors will perform through the first half of the Joe Biden Presidency.
O'Reilly was blown away. I have no doubt you will be too.
---
What is the latest Joel Litman's Stock X-Ray Machine Recommendation?
In the latest Joel Litman's presentation, he recommends shares of cloud-storage company Dropbox (DBX).
Joel Litman and his team used the Stock X-Ray Machine you're about to get access to and found that this company has been making more and more money every year…
Meanwhile, the official as-reported financials show that it is LOSING more and more every year.
This machine showed him that Dropbox shares are incredibly cheap….
Meanwhile the BROADER market believes it's vastly over-priced.
Once they learned about this, Joel and his team put this company through several more layers of exhaustive analysis and then wrote up their findings in a comprehensive report in Hidden Alpha.
Since that recommendation, Dropbox has risen sharply.
But it has room to run up to 80% (or more) just over the next few months.
This is Just a Glimpse Into the Benefits of Becoming a Member Today
When you become a member of Hidden Alpha today, combined with your access to the Stock X-Ray Machine, you will be able to benefit from information like this every day.
---
— RECOMMENDED —
WARNING!!!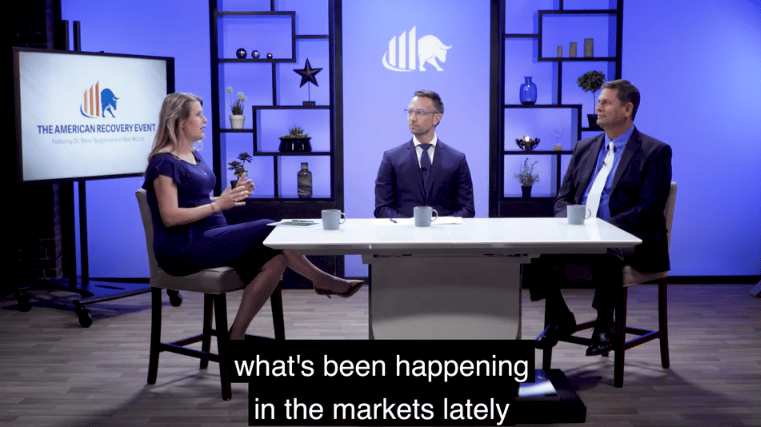 The clock is ticking on the biggest financial event in 20 years.
And if you want to take advantage, you must position yourself in the early days of 2021.
---
What's included with Your Subscription?
Waiting for you inside are 4,300+ companies analyzed and ranked by grade according to their TRUE financials. Many of those Grade A opportunities are being bashed right now in the financial news media (just like Dropbox).
And on the flip-side of that, Joel Litman can guarantee you that many of those Grade F opportunities are being praised – with "expert analysts" telling you to "buy before you miss the boat."
When you take action, you'll have access to THE TRUTH.
You will no longer have to agonize over the conflicting information being squawked at you from every angle.
And with that TRUTH comes confidence in your investing decisions.
Not only that, as a member of Hidden Alpha you'll be able to narrow down your focus even more, by receiving expert analyses by Joel Litman and his team of over 100 other professionals in special reports and, monthly newsletters, which contain Litman's  high-conviction pick of the month.
Here's Everything You're Gaining Access To
3 FREE Months Access to the Stock X-Ray Machine (AKA The Altimeter)
A version of this software typically costs up to $100,000 a month and is used by some of the biggest institutional investors in the world.
Joel Litman and his team have created a streamlined version for individual consumers, dropping the price down to just $99 a month!
And you're going to have 3 months FREE when you join Hidden Alpha today.
You'll have a full 90 days to go through the software, look at the companies listed, and see how you like it. If you decide – at any time – that the Stock X-Ray Machine isn't for you…
Then all you need to do is contact Joel Litman's support team and let them know you don't want to be charged.
If you LOVE it (and I think you will) then simply do nothing, and you'll be able to continue accessing this powerful tool for just $99 a month as an addition to your Hidden Alpha membership.
Stock X-Ray Machine QuickStart Guide For Locating Hidden Gains
Joel Litman and his team put together a simple, step-by-step QuickStart guide that will show you exactly how to use the information you see on the Stock Market X-Ray Machine to research your next explosive investment opportunity. This simple guide will make it easy for you to quickly become a pro user of this powerful tool. In no time, you'll be locating opportunities ripe for amazing growth.
Hidden Alpha's #1 High Conviction Pick of the Month
When you become a Charter member of Hidden Alpha today, you're not only going to receive tons of amazing research into the top 10 to 30 stocks on Litman's radar…
You're also going to get Joel Litman's #1 high-conviction pick of the month.
What's that mean?
It means that, out of all the research on all the stocks in all the sectors they have performed that month with Litman's team of over 100 professionals…
THIS SINGLE OPTION stands out beyond all the rest as Litman's gold-standard favorite.
And he wants to hand this over to you on a silver platter every single month.
Not only that, you'll be able to see archives of previous months' picks as well – allowing you to back-test their results (just go see what they recommended a few months back – and how it's doing now!).
Typically, these stocks will be well-known, but greatly misunderstood – because those offer high potential gains while being low-risk enough for even the most conservative investors.
You will receive at least one high-conviction pick via e-mail from Joel Litman every single month.
Live Portfolio Tracker…
Next, you're going to be able to access their live model portfolio tracker, which shows a daily updated list of all their open recommendations. Each position has a buy up-to price, shows the current gain, has a recommended stop-loss price, and you'll be notified of ANY changes to current portfolio positions. This tracker makes it easy to get a bird's eye view of all Joel Litman team's recommendations, how they are performing, and whether or not it's still an ideal time for you to jump on board according to the buy up-to price.
Responsive, Caring, World-Class Customer Support
Litman's team is VERY responsive – in fact, it usually takes no more than a single business day for them to get back with you regarding any inquires. They also treat you like a valued human. In a world of automated responses and cold-treatment – they will treat you with the value and respect you deserve.
---
— RECOMMENDED —
Buy This Ticker Now: Projected To Jump 1,530%
With experts projecting gains as high as 1,530% by the end of this year…
If you don't buy this ticker, you'll regret it later.
Forbes has already confirmed that when all is said and done, "a new class of millionaires may emerge."
Click here and get the ticker now… no strings attached
---
Pricing
The NORMAL membership cost of Hidden Alpha is $199 a year.
But because this is a new service, you can take advantage of a special Charter Membership of just $49 per year, while benefiting from three FREE months of access to the Stock X-Ray Machine (which is an additional $297 value).
What is the Refund Policy?
You have a full 30 days to try Hidden Alpha risk-free.
If you're not completely satisfied with Hidden Alpha in your first 30 days, simply call Joel Litman's customer care team and they'll refund 100% of your purchase – no question asked.
Ready To Try Altimetry's Hidden Alpha – Click here to watch Joel Litman's Stock X-Ray Machine in Action