By Jason Bodner, editor, Palm Beach Trader
The market is off to a rip-roaring start for the year…
The Nasdaq, Dow, and S&P 500 all hit record intraday highs on Wednesday. And it seems like they reach new highs every day. Stocks look unstoppable right now.
But this shouldn't be surprising. In December 2019, I told you stocks were still headed higher – and I was right.
Now, you'd think a bull like me would be backing up the truck for more. Yet right now, I believe we should hit the pause button.
Today, I'll tell you why – and more importantly, when will be the right time to jump back into the market…
---
— RECOMMENDED —
Get Out of Cash Now
Former hedge fund manager with a long track record of accurate predictions says a huge shift is coming towards the U.S. stock market in as little as 6 months that will determine who gets wealthy in America and who gets left behind.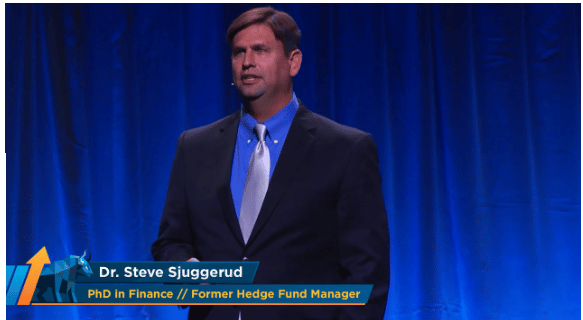 ---
Our "Unbeatable" Stock-Picking System
Longtime Daily readers know I used my experience of nearly two decades at prestigious Wall Street firms – trading more than $1 billion worth of stock for major clients – to create an "unbeatable" stock-picking system.
If you're not familiar with it, here's how it works…
It scans nearly 5,500 stocks every day, using algorithms to rank each one for strength. It also looks for the movements of big-money investors. And when it sees them piling into or getting out of a stock, it raises a yellow flag.
I put these yellow flags through another filter. If the flag turns red, it means the big money is selling. If it turns green, it means the big money is buying…
It's that simple: When I see green, the big money is buying.
This system has found triple-digit winners like The Trade Desk (TTD) and Paycom Software (PAYC) for my Palm Beach Trader subscribers (up about 218% and 170%, respectively). In fact, we're currently sitting on an 87% win rate in our portfolio – with our winners averaging a nearly 50% gain.
But here's the thing: My unbeatable system doesn't just look at individual stocks. It can track big-money buying and selling in the broad market, too.
And right now, it's showing that the buying is off the charts…
---
— RECOMMENDED —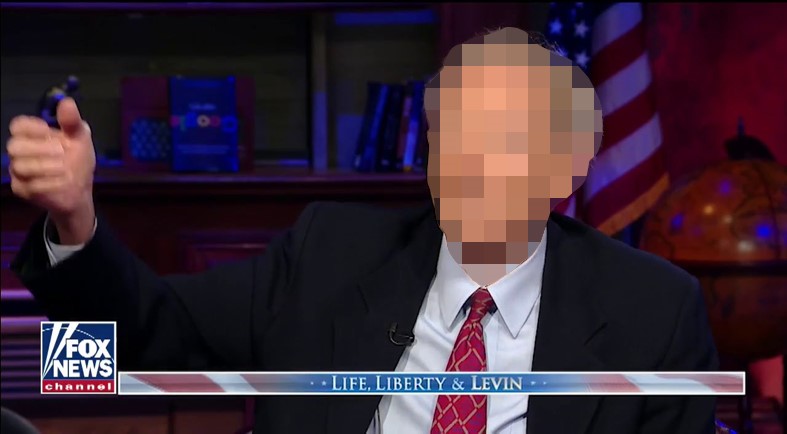 Urgent: Do You Recognize This Man?
He counts some of the world's most powerful people — from former presidents to Silicon Valley giants — as members of his network.
He's had Wall Street sitting at his feet, waiting for recommendations.
He's also been called "a true American genius" … and "Wall Street's most influential technology trader."
Investors could have made millions on the trends he's talked about, years ahead of the curve.
What's he saying now? Click this link to find out…
---
What the Big Money Is Doing
I've been saying since November that we'd continue to see the big money flooding in and lifting stocks higher. And just a few weeks ago, we finally saw a big shockwave of buying in stocks and exchange-traded funds (ETFs).
In fact, all 11 market sectors are seeing massive buying. They all saw an average of at least 50% of available stocks being bought up in a huge way. Now, this is very rare. It only happens one or two times per year.
Normally, sectors will only see this volume of buying when other sectors are being flushed out. We saw this happen last year when the big money was forced to sell out of software… and bought into semiconductors.
And as you can see below, surged buying often precedes selling. This chart shows my system's ratio of big-money buying and selling…
When the ratio is at 80% (see the red line above) or more, it means buyers are in control and markets are overbought. And when it dips to 25% (the green line) or lower, sellers have taken the reins, leading the markets into oversold territory.
---
— RECOMMENDED —
Judge Pirro's Latest Interview Is Going VIRAL
One of the top news anchors in America just went on-camera to expose a huge story. When word spreads about what she's uncovered — it could trigger an equally huge move in the stock market.
If you haven't seen her interview… which details a sector of the market that could soar 37x in the months ahead, click this link to watch it now.
---
Now, all this buying might seem like a good thing (and in the long run, it is).
But each time the ratio has signaled overbought levels, it's quickly fallen back within a few weeks. This means that the big money is selling again – causing the markets and prices to fall, too.
My system pinpointed similar conditions in February 2017, January 2018, and February 2019. And it took between one day and 10 weeks for the market to sell off afterwards.
With my system's ratio hitting the 80% level on December 27, 2019 (circled in the chart above), we're due for a pullback soon.
Now, I don't have a crystal ball. So I can't tell you exactly when the reset will come.
But now isn't the time to buy stocks. The market is just too expensive. So let's sit on the sidelines until the buying dries up.
History tells us it'll take a few days or weeks before it dissipates. Once it does and the market pulls back, you'll be able to buy high-quality stocks at a discount.
And if you're sitting on some gains, consider booking wins as the market rises higher. This way, you'll have cash ready for action when my system signals the time is right.
Again, I'm still bullish for 2020. But right now, let's prepare a buy list for the inevitable, healthy correction.