Keith Kaplan, president of TradeSmith is hosting an event on Wednesday, Dec. 11 at 8 p.m. Eastern — the TradeSmith Deadly Decade event.
At this live online event, you'll meet "Trader X," the mastermind TradeSmith has been working with in secret for the past two years.
You'll also find out about the "investing super project" TradeSmith has been working on since January 2018…
As we lift the curtain on this huge new project and the identity of "Trader X" at the same time.
Again, this is going to be a critical 90 minutes. Below, you'll get a taste of what's in store.
---
— RECOMMENDED —
Generate Consistent Income Trading Options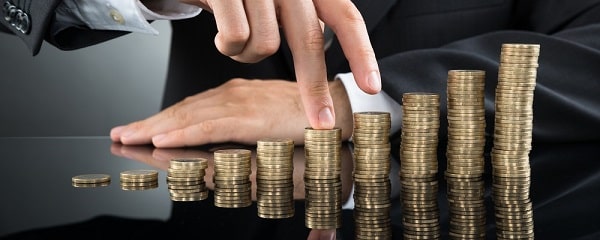 What would you buy if you can easily earn an extra $200 per week? $500? Maybe even $1,000?
Learn How ONE TRADE EACH WEEK can generate your consistent income.
---
On Wednesday, Dec. 11 at 8 p.m. Eastern, you will learn about:
The must-own asset with a high probability of rising 10X to 30X in the next two years. This is like investing in a $1 stock with a very strong likelihood of going to $10, $20, or even $30 — except better.
The must-AVOID asset that will CRUSH the portfolios of tens of millions of investors between now and 2024. This asset is wildly popular. It is heavily recommended by mainstream financial advisors all across America. Tens of millions of retirees have exposure to it. This asset has the potential to destroy portfolios — and yet most investors are unprepared for this danger.
The single investment sector that represents a multi-trillion-dollar opportunity — and the best place to look for stock investments with the potential to deliver multi-thousand percent returns over the next 10 to 20 years.
The single investment sector facing a multi-trillion-dollar threat of disruption and destruction — an investment "graveyard" where depressed companies could see their valuations fall 80 percent, and then fall 80 percent more.
The incredible technology breakthrough — already confirmed in scientific journals — that experts agree could disrupt and up-end the entire global financial system. This single technology alone (it is NOT artificial intelligence) — will radically transform the world as we know it.
The demographics-led crisis that is guaranteed to unfold in the 2020s — and in fact has already started — with dire financial consequences for tens of millions of Americans, and fallout implications that will impact investors across the globe.
How central banks are preparing their next stimulus "trojan horse": Central Bank Digital Currencies, or CBDCs for short — and the reason why CBDCs will radically transform the global financial landscape (and possibly feed runaway inflation).
Why a toxic cocktail of scenarios will bring about the return of high inflation — and not just 1970s-style inflation, but something even more intense (and potentially far worse).
Does that sound like a lot? It's only the tip of the iceberg. I need you to spend this 90 minutes with me.
From a financial health standpoint, it could be the most important (and profitable) time investment of the year.
The TradeSmith Deadly Decade Event – Click Here To Watch It LIVE – On Wednesday, Dec. 11 at 8 p.m. Eastern