The Near Future Report has launched a new marketing campaign featuring editor Jeff Brown's "Second wave" prediction. In the marketing campaign, Jeff Brown claims he's is going to discuss his new #1 pick with you today. And he'll also be making another major prediction – a "second wave" that will catch many investors by surprise…
Jeff says:
We're on the verge of a "splintering" in the market…

Some tech stocks, which have reached absolutely absurd valuations…

Are going to crash hard.

At the same time, there's a small segment of the tech world… largely ignored until now… that's rising up fast. And billionaires (including Jeff Bezos) are quickly shifting their money to this small sector.

I call these "market resistant" stocks. And, over time, these types of shares have turned $5,000 into as much as $1.5 million.
Click Here to Watch Jeff Brown's Second Wave Prediction
Jeff Brown's Second Wave" Prediction
Jeff Brown's "second wave" is a new crash he expects we'll soon see in the market — a "second wave" of falling prices…
There's going to be a kind of "splintering" in the market.
Some stocks — including many investors are blindly chasing right now — need to fall around 85% to 92% to be fairly valued.
But others will soar. In fact, the coronavirus has almost guaranteed these will rise dramatically…
Which one will soar?
---
— RECOMMENDED —
HOW TO TRADE STOCKS RIGHT NOW FOR AN EXTRA $1,000 A MONTH
GET FREE 3-day Video Trading Series Showing You How to Start Making an Extra $1,000 a Month.
---
Jeff Brown's #1 Biotech Pick of 2020
Jeff Brown touts a company that he claims is leading a 5,900% biotech boom that has to do with genome sequencing. His top biotech is playing a critical and major role in the research going on in Covid-19 right now. It provides the testing equipment researchers need to evaluate their different potential treatments for the coronavirus. This equipment is used by over 10,000 research labs worldwide.
The FDA recently issued them an Emergency Use Authorization… a kind of "fast track"…Which means, this company will be the first… the absolute first to use genome sequencing to diagnose Covid-19…
He has written more about the company in a report titled The #1 Biotech Stock 0f 2020: Why the FDA Just Fast-Tracked the "King of Genetic Sequencing."
Investors can get this report along with few others for FREE when they subscribe for Jeff Brown's Near Future Report newsletter.
Jeff Brown's #1 Biotech Pick of 2020 – Click Here to Learn the name of the company
What is Jeff Brown's Near Future Report?
The Near Future Report is an investment advisory focused on identifying the trends of today – those right around the corner on the point of mass adoption. With each monthly issue of The Near Future Repor, you'll see Jeff's knack for identifying companies on the doorstep of enormous growth. He'll tell you everything you need to know about the most innovative trends out there. He'll also spotlight new technologies he's tracking. And most importantly, he'll give you easy-to-follow recommendations for generating solid profits from emerging trends.
---
— RECOMMENDED —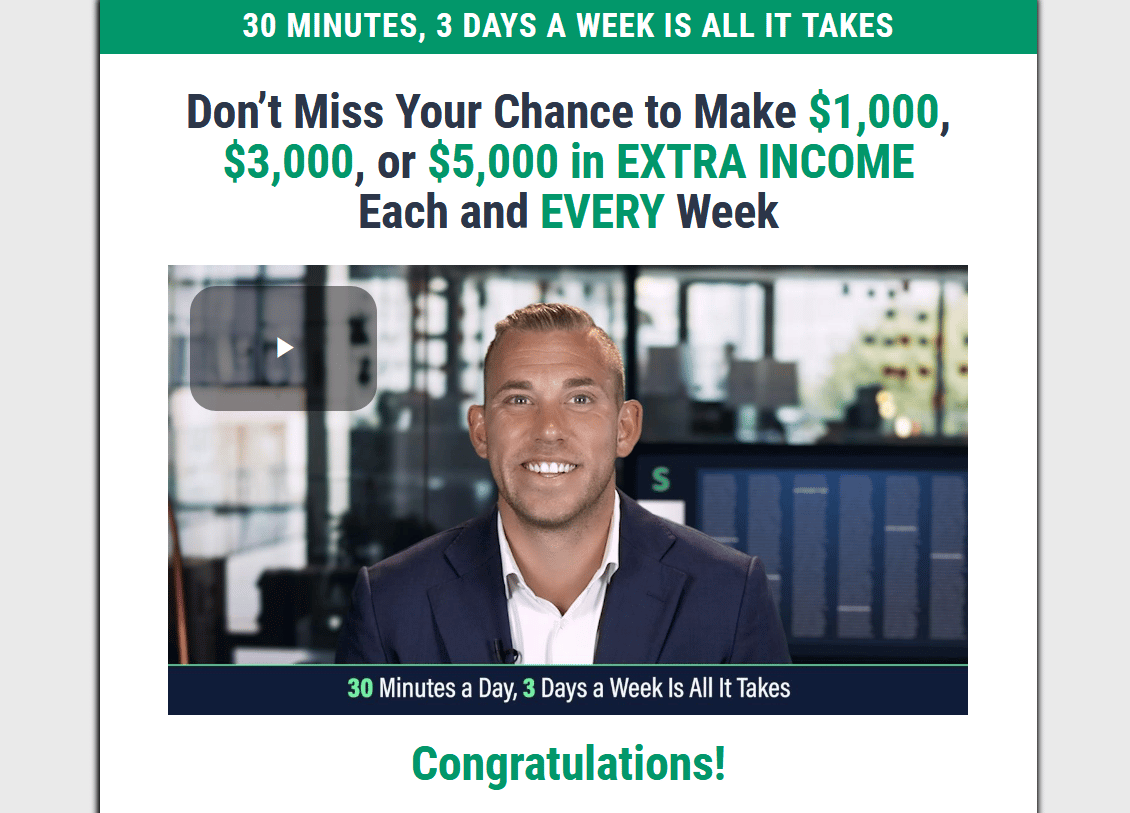 Want the chance to put $2,500, $5,000, $10,000, or more in your pocket every Thursday?
---
What's included with your subscription?
One-Year Membership to The Near Future Report
Jeff Brown keeps picking #1 tech winners. And with The Near Future Report, you'll get 12 monthly issues of his flagship report, each with a brand-new recommendation. You'll also get complementary 24/7 access to the member's only website, featuring Jeff's full model portfolio of tech picks and archives of past issues.
FULL "SECOND WAVE PROTECTION PLAN"
Report #1
– The #1 Biotech Stock of 2020: Why the FDA Just Fast-Tracked the "King of Genetic Sequencing"
**Surprise Bonus Because of an urgent development, Jeff added a 2nd explosive biotech stock in this report that could top even his #1 pick!
Report #2 – Toxic Tech: 5 Tech "Darlings" to Dump Right Now
Report #3 – The New Economy: 5 Stocks that Will Soar in the "Post-Covid" World
Report #4 – The Top Biotech Buyout Candidate: The 2,200% Secret
Report #5 – Jeff Brown's New 679% Stimulus Play
BONUS – The One-Page "Second Wave" Blueprint
---
— RECOMMENDED —
Why Everyone is Getting Rich Right Now … And You're Not
Thousands of Americans have been hit by a wave of wealth in the wake of COVID-19. Stocks are up 40% since the crash, yet some lucky retirees have the opportunity to see 100%+ gains because of what's coming next. How are they doing it?
For the first time in history, two millionaire investors have joined forces to help you learn the secret moneymaking strategy of the wealthy and connected.
Click here to watch their presentation
---
What's the subscription fee?
As a part of Jeff Brown's "Second Wave" offer, you can get 1 Year of The Near Future Report for $49
Refund Policy
If your membership isn't everything you expected, simply contact Jeff Brown's Customer Service team at 888-493-3156 in the first 60 days and they will return 100% of your membership fee, no questions asked. It's that simple.
Click Here to Take Full Advantage of the Near Future Report Special Offer Today