UPDATE!
– Click Here To Get Cannabis Capitalist at The Best Deal Available Now
– Read Full Cannabis Capitalist Review Here
---
— RECOMMENDED —
On March 27th, at 8 p.m. EST, we held what was probably the biggest cannabis investing event in history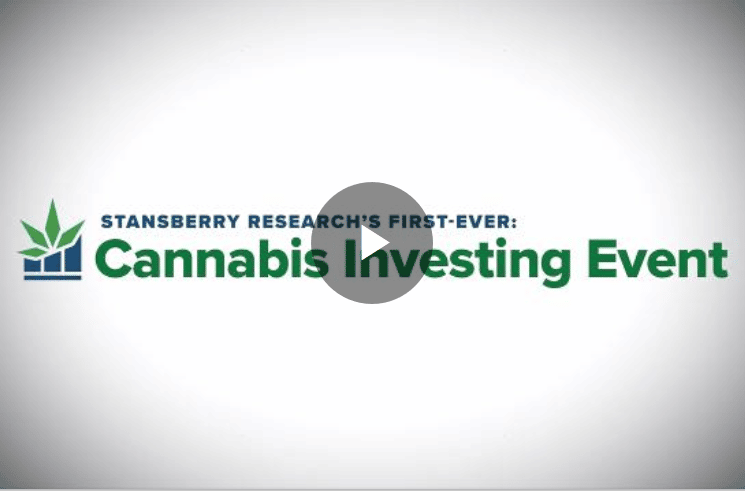 Watch the Replay to see what it was all about…
---
Editor's note: If you're looking to invest in the cannabis industry, it's crucial that you know what you're doing… and learn from the pros. That's why I hope you'll attend the online Cannabis Investing Event on Wednesday, March 27 for insights on how to profit in this new market. In the meantime, here's my colleague C. Scott Garliss with his take on the opportunity…
---
The governor of New Jersey just locked in an important deal…
It's important because recreational marijuana isn't legal in New Jersey yet. But that could change, and soon.
Governor Phil Murphy teamed up with leaders of the state Senate and House to work on a legalization bill. And last week, they announced in a press release that the broad strokes are settled.
This could make New Jersey the latest in a wave of states to come over to the side of legalization…
Right now, 10 states and Washington, D.C. allow recreational use of marijuana. An additional 23 states have approved its use for medical purposes. And more states are coming around.
Today, I'll share one of the biggest reasons full legalization in the U.S. is only a matter of time, and what it could mean for cannabis stocks…
---
— RECOMMENDED —
How to Profit Off the Biggest Cannabis Event in History

A big shift is coming to the cannabis market – and investors who position themselves properly over the next few months could see windfall profits.
---
If the new legislation passes – and it seems likely to – New Jersey will become the fourth and southernmost state on the East Coast to legalize cannabis.
The entire West Coast, including Alaska, has already legalized it for recreational and medical adult-use at this point.
The final text of the legislation should come out in the coming days. And according to the press release, Murphy expects his state will see several benefits as a result. He writes…
I believe that this legislation will establish an industry that brings fairness and economic opportunity to all of our communities, while promoting public safety by ensuring a safe product.
But regardless of personal opinions on marijuana use and regulation, one thing is certain.
A new industry is dawning. And while state officials work out the legislation, they're also making sure the government gets its piece of the pie…
Based on the details we have now, New Jersey municipalities with a cannabis wholesaler in their jurisdiction would receive a 1% tax on the product. Those that are home to a retailer would receive revenue from a 3% tax.
If that doesn't sound like much at first, consider the states that are already profiting from legalization.
Colorado and Washington were the first two states to legalize recreational marijuana. As a result, they collected taxes and fees totaling nearly $250 million and $320 million, respectively, in 2017.
Meanwhile, Michigan is taxing recreational cannabis at a whopping 10% rate. The substance was just legalized there in December, so it's still early – but the state estimates the tax revenue alone will bring in $738 million over the next four years.
Nationwide, the economic impact could be massive.
According to New Frontier Data – an independent analytics company specializing in the cannabis market – if cannabis were legal for adult use in all 50 states, the industry could bring in nearly $132 billion in federal taxes by 2025. Not only that, but it could add more than 1 million jobs.
That's an attractive potential outcome – too attractive for the federal government to ignore for much longer.
Cannabis is proving to be a huge potential source of revenue for state governments across the country. At this point, full legalization in the U.S. is only a matter of time.
We can't know if it will happen this year. But we do know it's coming. And in the meantime, these companies are maturing and turning into "real" businesses that the government – and Wall Street – can get its head around.
The states are giving those businesses a chance to show what they can do. That means as we enter 2019, we're about to get more chances to separate the companies with solid business plans and strategies from the mere "fad" stocks of the day.
This year will likely be a tipping point for cannabis investments. Make sure you're paying attention… The best opportunities could be taking shape right now.
---
— RECOMMENDED —
Get Out of Cash Now
Former hedge fund manager with a long track record of accurate predictions says a huge shift is coming towards the U.S. stock market in as little as 6 months that will determine who gets wealthy in America and who gets left behind.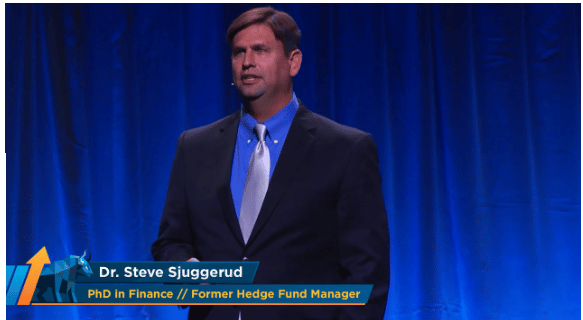 ---
Editor's note: The cannabis industry's first legitimate investment opportunities are starting to appear… And they could see tremendous growth over the next several years. That's why Stansberry Research is holding its first-ever Cannabis Investing Event on Wednesday, March 27, at 8 p.m. Eastern time. To find out where this new market is headed, reserve your spot for free right here.