By Teeka Tiwari, editor, Palm Beach Letter
Millions of people chose to delay their normal checkups, doctors' appointments, and regular screenings for their chronic health issues during pandemic time. This shared fear has unleashed a new trend that will be with us long after the novel coronavirus is a distant memory.
Today, it's an early-stage trend that one group of analysts believes could be worth as much as $225 billion by 2026. So I want to tell you all about it and why you need to put it on your radar.
---
— RECOMMENDED —
You Could Make 843% in Your Sleep From 24-Hour Trades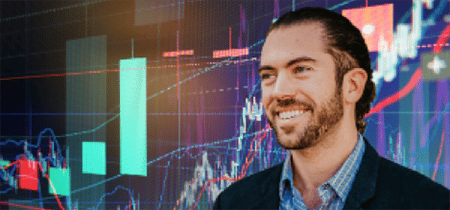 You could have massive overnight gains throughout this entire crisis.
"Blitz Tracker" shrinks your exposure by controlling your time spent in the market and regularly delivers powerful 24-hour gains.
Click HERE now to see how to join folks already making money during this market chaos
---
Fighting COVID-19 From a Distance
The biggest change in consumer habits since e-commerce has been in a new trend called telemedicine (also called telehealth).
Telemedicine covers all of the ways doctors and patients can use technology to communicate without being in the same room. It includes phone calls, video chats, emails, and text messages.
Telemedicine itself isn't new, but its emerging widespread use is. The coronavirus pandemic has taken this little-used medical option and turbocharged it.
Last year, telemedicine visits totaled 36 million. Forrester Research expects that to grow to 1 billion visits this year. Adding fuel to this trend is a recent decision by the U.S. government to allow for Medicare and Medicaid to reimburse telemedicine visits at the same rate as in-person visits.
I believe this will incentivize just about every medical practice group in the country to offer some type of telemedicine option.
This is why we've seen the use of telemedicine services, like those provided by Teladoc Health (TDOC), boom in recent weeks.
Teladoc allows you to visit with a doctor remotely via a computer or phone. Its usage has ballooned 100% and its stock price is up nearly 100% since the beginning of the year.
---
— RECOMMENDED —
Silicon Valley's most successful investor,
Jeff Brown, will reveal why 266 million Americans
will buy this device by the end of the year.
To find out more, take a look at this video.
---
At the end of 2019, the global telemedicine market was valued at $45 billion and projected to grow over 21% annually through 2026, surpassing $175 billion in six years.
New estimates from Business Insider suggest the telemedicine market will grow 80% in 2020 to $81 billion. This is huge. It implies the global telemedicine market could surpass $225 billion in 2026. That's over 29% more than original estimates.
As I already mentioned, the coronavirus might be gone in a couple of years… but its impact on consumer behavior will be with us forever.
One clear-cut change will be people's refusal to sit in a germ-filled waiting room for one to two hours just to see a doctor… The same way most of us rarely set foot in a bookstore anymore.
Consumers today prefer to order a digital one from Amazon and read it immediately. So, too, will consumers balk at wasting half their day going to the doctor's office for a routine appointment.
That means telemedicine is a massive trend with long legs. While Teladoc currently appears to be the leader in the space, I wouldn't be a buyer of its shares here. Trading at over 20x sales, it's at an 810.4% premium over the market and priced for perfection.
I expect more players to emerge in the telehealth space and still think it's wide open for disruption. This is a trend I'll keep you updated on. For now, put it on your radar, but wait for a pullback before wading into telemedicine stocks.
---
— RECOMMENDED —
The 3-Stock Retirement Blueprint:
How To Retire Rich With Just 3 Stocks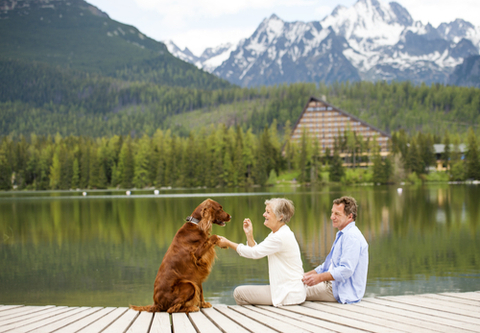 "This plan helped me retire at 42. Now, for the first time, I'm revealing how it works and I'm even giving away the names and tickers of the 3 stocks you need to get started." – Millionaire trader, Jeff Clark
---
One emerging industry is using cutting-edge technology to help alleviate the coronavirus crisis. In fact, it's helping to secure supply chains, authenticate N95 masks, and is projected to help the health care industry save up to $150 billion each year.
I call it my No. 1 investment of the decade. You can learn more about it right here.