By Teeka Tiwari, editor, Palm Beach Daily
Warren Buffett, billionaire and CEO of Berkshire Hathaway, is one of my investing heroes. He's someone I've looked up to for many years. And not just because of his investing prowess.
Buffett also takes time to offer Main Street honest investing advice. Or at least I thought he did…
I have to admit. What I'm about to tell you stings a bit…
On March 13, Yahoo Finance interviewed Buffett about the effect of COVID-19 on the economy.
Here's what he said: "I won't be selling airline stocks."
Remember, Buffett has an inside scoop on what's really happening behind the scenes…
So as the second-largest shareholder of United, Southwest, and American Airlines, he must have felt pretty confident saying he won't be selling airline stocks.
But just less than two months later, Reuters reported…
---
— RECOMMENDED —
Hedge your entire portfolio for just $500? [Must-See]
One speculation could turn $500 into an extraordinary tens of thousands in a matter of weeks. And it has nothing to do with shorting, buying puts, or timing the market. But this rare opportunity could be the last good chance to get in. What's this investment?
Let this California man explain everything, right here.
---
Berkshire Sells Entire Stakes in U.S. Airlines – Buffett
You see, money managers like Buffett have to file forms with the Securities and Exchange Commission when they add to – or sell out of – companies they hold major stakes in.
And these filings revealed that his company sold all of its airline stocks.
Meanwhile, take a look at the chart below. It shows what happened to American Airlines' stock price before and after Buffett's statement…
The red circle shows when Buffett announced he wouldn't sell his airline stocks.
As you can see, shares rallied after Buffett's statement. And then they fell off a cliff – dropping 40%.

Access Dark Market Insights – 24 Hour Trades exploding as Much as 1,360%+
Here's why I'm sharing this with you…
Nearly 40% of the trade volume in American Airlines isn't shown on the chart above.
If you don't have access to this "missing" trade data, you're flying blind…
---
— RECOMMENDED —
THE WAR ON GOLD 2020: Emergency Briefing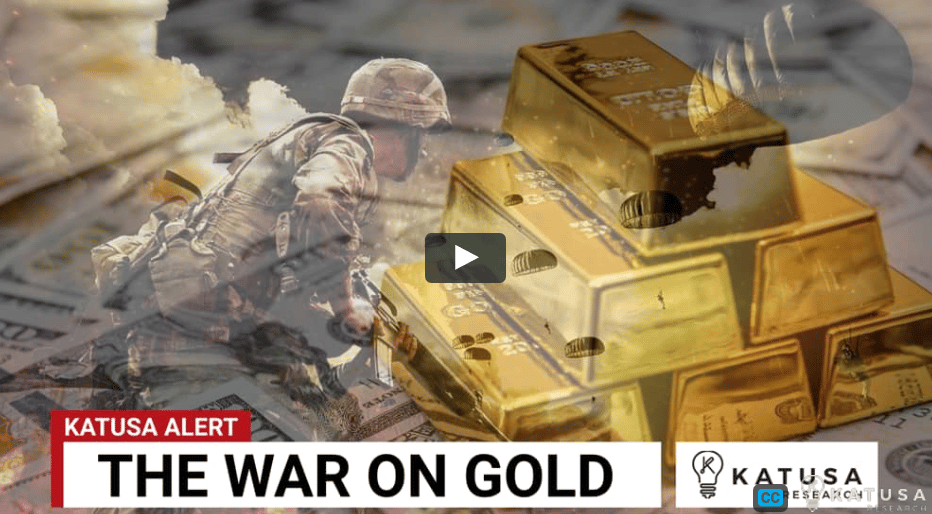 Hedge Fund manager and New York Times Bestselling Author details how you position your gold stock portfolio right now will have a huge impact on your wealth in the coming gold bull market.
Watch The Emergency Briefing Now
---
Follow the Money
Over the past three months, my team has been studying a little-known data feed used by big institutional investors.
I had my team compare this hidden data set against public statements from high-profile people to see if it confirmed – or refuted – what they said.
What we discovered was shocking…
America's #1 Stock Picker Reveals Next 1,000% Winner (free)
In the case of American Airlines, we saw retail investors piling into shares after Buffett's announcement. But in the weeks following his commitment to hold airline stocks, Wall Street was dumping shares on private, anonymous exchanges.
To me, it looked like big money was closing its positions on the backs of ordinary Americans.
Now, I can't say for certain Buffett was the one doing all the selling. Again, trading on these exchanges is anonymous.
But we do know big money ended up doing the opposite of what Buffett was saying.
---
— RECOMMENDED —
You Could Make 843% in Your Sleep From 24-Hour Trades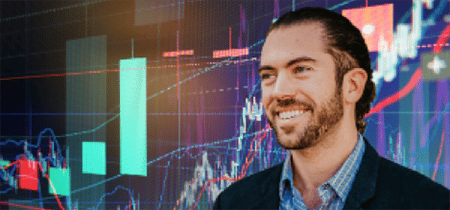 You could have massive overnight gains throughout this entire crisis.
"Blitz Tracker" shrinks your exposure by controlling your time spent in the market and regularly delivers powerful 24-hour gains.
Click HERE now to see how to join folks already making money during this market chaos
---
Turning the Tables
Over my 30-plus-year career, I've learned it doesn't pay to fight Wall Street. It's much more profitable to piggyback them. That's why we've spent months developing a system to track these private data feeds.
It's like a lie detector for Wall Street. And in our testing, we found it offered opportunities to make an average of $19,740 on each trade we tested.
Last week, I revealed details about this system to thousands of people during a special briefing.
You would be lucky to find 1 in 1,000 individual investors who are even aware of the information I shared last Thursday. Wall Street hopes you never find out. This is its secret market, where it gets to buy and sell with complete anonymity.
Wall Street definitely doesn't want you to know about it.
Until midnight Tuesday, you still have the opportunity to arm yourself against this hidden market.
If you do any type of trading at all, I urge you to watch the replay and find out how you can make as much as $19,740 per trade, by piggybacking off Wall Street's secret market.
You can't wait too long. I'm closing the door tomorrow night. So click here to learn more…