By Jeff Clark – the editor of the Jeff Clark Trader
If you're thinking about chasing the gold sector higher right here, you might be better off waiting a few weeks.
The bullish percent index for the gold sector (BPGDM) just triggered a "sell" signal. Gold stocks are likely to be lower a few weeks from now than where they are today.
---
— RECOMMENDED —
THE WAR ON GOLD 2020: Emergency Briefing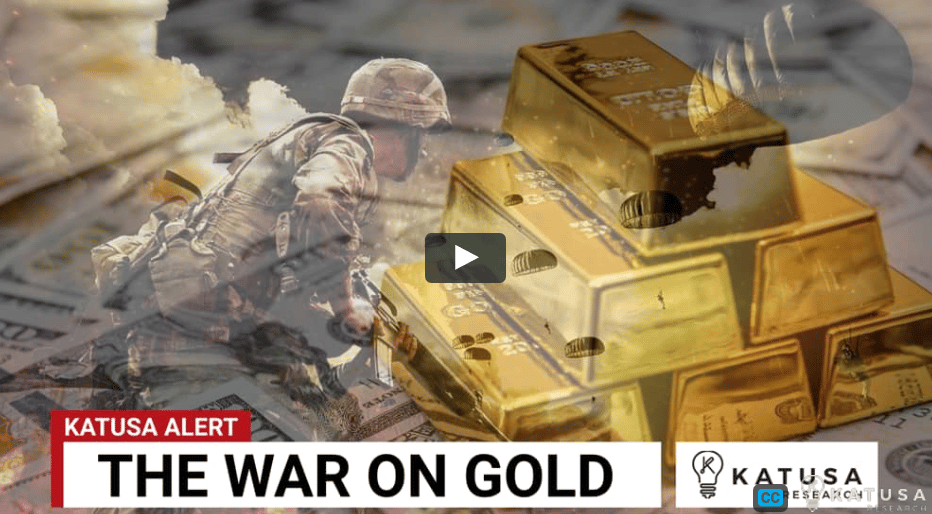 Hedge Fund manager and New York Times Bestselling Author details how you position your gold stock portfolio right now will have a huge impact on your wealth in the coming gold bull market.
Watch The Emergency Briefing Now
---
Take a look at this chart of BPGDM…
A Bullish Percent Index (BPI) illustrates the percentage of stocks in a sector trading with bullish chart patterns. It's a measure of overbought and oversold conditions.
In most cases, a sector is overbought – and subject to a correction – when the BPI rallies above 80 (meaning 80% of the stocks are trading in bullish technical patterns). A sector is oversold when the BPI dips below 30. The BPI generates a sell signal when it turns lower from overbought conditions. It generates a buy signal when it turns higher from oversold levels.
The BPGDM had been trading at 92 for the past few weeks. That means 92% of the stocks in the gold sector are in bullish technical patterns. It's mathematically impossible for the BPGDM to rally much higher from here. After all, since it's a percentage, it can only run to 100.
The index turned lower last week. And, that action has generated a sell signal.
This is just the third BPGDM sell signal in the past year. But, if it plays out like either of the previous two signals, gold stocks should be lower in the weeks ahead.
The BPGDM sell signal last September coincided with a 15% decline in GDX in two weeks. The sell signal in January took a lot longer to play out, but it led to the massive decline in March.
I suspect the next BPGDM sell signal will look more like the signal from last summer. I'm expecting a sharp, quick decline. So, traders who are looking to add exposure to gold stocks ought to consider waiting a bit to do so.
---
— RECOMMENDED —
You Could Make 843% in Your Sleep From 24-Hour Trades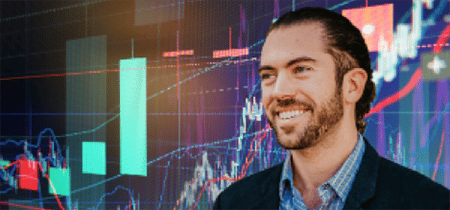 You could have massive overnight gains throughout this entire crisis.
"Blitz Tracker" shrinks your exposure by controlling your time spent in the market and regularly delivers powerful 24-hour gains.
Click HERE now to see how to join folks already making money during this market chaos
---
The gold sector provides frequent opportunities to profit… both on the upside and downside.
That's why I included the VanEck Vectors Gold Miners ETF (GDX) as one of the three stocks in my 3-Stock Retirement Blueprint which you can start using right now to start profiting on short-term moves in the market.
Along with a Jeff Clark Trader subscription comes an archive of in-depth training videos, special reports, and monthly trade recommendations… all for $19.