By Jason Bodner, editor, Palm Beach Trader
If it rains, you'll get wet. It doesn't matter whether the radar calls for sunny skies or not…
It happens all the time. The weather forecast will show no clouds, only for a thunderstorm to barrel through. Trying to rationalize why it should be sunny doesn't change a thing.
The key is to always be prepared – having an umbrella on hand for when the rains do arrive.
Well, the market works in a similar fashion…
Right now, a market "storm" is looming on the horizon. And while we might not know when the first rains will fall, we'll be prepared for when they do.
You see, today, I'll go over our market "umbrella." It's our game plan towards profits – no matter where the market moves next…
---
— RECOMMENDED —
You Could Make 843% in Your Sleep From 24-Hour Trades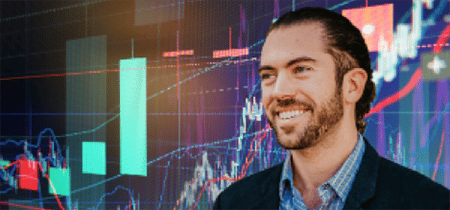 You could have massive overnight gains throughout this entire crisis.
"Blitz Tracker" shrinks your exposure by controlling your time spent in the market and regularly delivers powerful 24-hour gains.
Click HERE now to see how to join folks already making money during this market chaos
---
Staying One Step Ahead
It's no secret that the market is confusing a lot of people lately.
The world has been going to hell in a handbasket during this coronavirus pandemic crisis. But despite the negative news on rising death tolls and record unemployment, stocks have kept marching higher.
In fact, since their March 23 lows, the major indexes are up an average of over 34%.
It doesn't seem to make a lot of sense. But as I've written recently, the "why" behind the market's rally doesn't matter. It's just like the weather…
Rather than focusing on rationalizing the "whys," we simply need to look at the big picture… Where are things headed next? And how can we stay prepared?
That's where my "unbeatable" stock-picking system comes in. It takes our emotions out of play by focusing on the data.
Now, I used my experience from nearly two decades at prestigious Wall Street firms – regularly trading more than $1 billion worth of stock for major clients – to make sure it's highly accurate, comprehensive, and effective.
My system scans nearly 5,500 stocks every day, using algorithms to rank each one for strength. But it doesn't just look at individual stocks…
It also tracks big-money buying and selling in the broad market through its Big-Money Index (BMI).
As you know, when the BMI dips to 25% (the green line in the chart below) or lower, sellers have taken the reins, leading the markets into oversold territory. And when it hits 80% (the red line) or more, it means buyers are in control and markets are overbought.
Remember, the BMI has been hovering around 91% recently…
Now, these extremely overbought conditions can last for a while. But afterwards, we'll likely see a market pullback.
However, we'll be ready for it…
A Win-Win Game Plan
Trying to constantly justify the market's moves is futile. Like the weather, it doesn't have to make sense.
And our game plan is the perfect umbrella to shield us from the coming storm. Here's what I advised last week:
Until the BMI starts falling again, I don't recommend establishing many new positions.

In the meantime, if you do own quality stocks, simply ride this wave until the market crests. When it does, take profits, raise cash, and be ready to add more winners on the next short-term pullback.
The best part is, it doesn't matter where the market heads next.
Preparing ahead of time means we don't need to know the exact date the pullback will start. Once we do see the short-term sell-off my system predicts, we'll have already trimmed risk and taken gains.
And if the market continues defying the odds and guns higher, our existing positions will keep rocketing. So even if the pullback doesn't come at all, we'll still be making profits.
It's a win-win.
The bottom line is, we just need to be ready to adapt as the environment changes. The global pandemic has certainly shown us that – now, more than ever.
We've already had to adjust to social distancing measures and life in lockdown (like working and learning from home). Soon, we'll see a "new normal" emerge.
But that's okay. We'll stay calm and rational… and get through this together.
---
— RECOMMENDED —
The Wall Street Legend Who Picked Apple in 2003 and Bitcoin in 2016 – Shares #1 Pick for the 2020s
It's not 5G, artificial intelligence, or the internet of things.
The answer will surprise you. And, for those who take early action, it could lead to an eventual $1.6 million payout.
---
As I mentioned, my system follows the big money's lead in all market conditions. And it'll continue to take the emotions out of investing – and identify huge winners that lead you to profits.
My system can help you target the best stocks out there, so you can add them to your shopping list for the coming pullback. And I've put together this special presentation to show you all the details of how it works.
So be sure to learn how you can access my system's data right here.