I'll be honest; it kills me to see so many investors today putting their money in index funds. Why settle for the mediocre returns of an index fund when you can beat the market by investing in low-risk, high-return select blue chip stocks?
Blue Chip Growth is an independent investment research advisory created by Louis Navellier.

Louis Navellier is editor of the following investment newsletters: Blue Chip Growth, Emerging Growth, Dividend Investor, Global Growth and Quantum Growth.
His stock selection process is part technical and part fundamentals. Technically he relies on increasing relative strength combined with lower volatility. This is combined with a financial analysis that is focused heavily on earnings growth, earnings surprises and increased margins. Due to that, one has to be comfortable buying momentum growth stocks after they've increased in price 50%, 100% or more.
One of the strengths of all his newsletters is his market commentary. While his stock comments tend to focus on earnings and margin growth, his market commentary has focused on factors such as the dollar exchange rate, consumer and producer price indexes, transports, Federal Funds Rate, employment statistics and the Presidential term cycle among other factors. If you read between the lines you can determine his true feelings on the overall stake of the market and certain sectors in particular. This can be extremely valuable insight from a market professional.
For his newsletter subscribers, Navellier provides a stock grader. The stock grader ratings can change quite rapidly after earnings or on breaking news.
Blue Chip Growth Advisory – What's The Deal With This Service?
Blue Chip Growth Strategy is Effective
You'll beat the market at least three to one when you follow this simple, but effective strategy. The team behind have a long-term record of beating the market in good markets, bad markets and everything in between. Countless letters and emails from subscribers who stuck with this strategy amidst the turbulence and came out richer for it, that's truly rewarding and why Louis Navellier loves helping individual investors day in day out.
Blue Chip Growth Strategy is simple to follow
You won't have to spend countless hours learning complex charts or technical jargon. Louis job is to bring you the best blue chip investments for your hard-earned dollars. That's why their team and Louis roll-up their sleeves and analyze each and every blue chip stock on Wall Street over and over again, before selecting those worth a spot on their Blue Chip Growth Buy List. Part of the secret to their market-beating success is his proprietary screening system. It's what Loius use to hand-pick stocks for you and it's unlike any other screening system on Wall Street.
Blue Chip Growth Strategy is yours to try 100% risk free.
Tens of thousands of investors subscribe to Blue Chip Growth for good reason. It works. I know once you try it, you'll be hooked on the fun and profits they deliver in Blue Chip Growth. That's why when you sign up, you have 30 days to give it a try risk-free. If within those 30 days, you're not satisfied with the profits you 're making, or you decide the service simply isn't for you, call them and they will refund every penny you paid to give it a try.
---
— TRENDING NOW—
FREE STOCK TRADING WEBINAR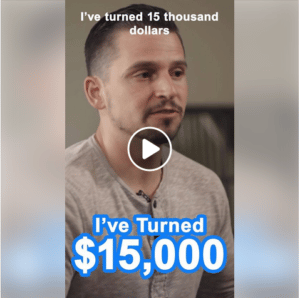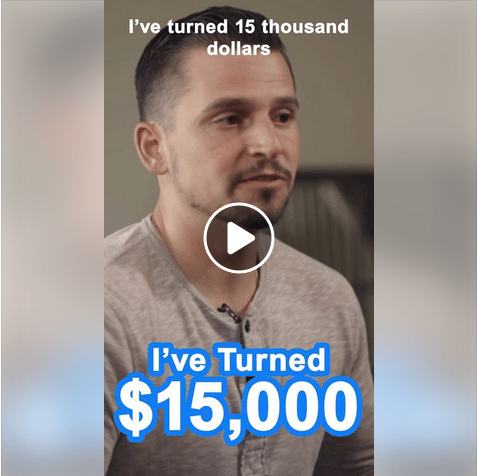 Experienced Biotech stock investor, Kyle Dennis, will be showing you 3 easy-to-follow steps that you're going to want in your playbook & he's got the numbers to prove it!
---
Blue Chip Growth – Your Membership Privileges Include
Navellier's Top 5 Stocks
These stocks are a great place to begin investing, or to add to your current holdings when you have cash available. They're the hottest moving stocks in the current market environment.
Flash Alerts
Plus, if urgent market news breaks, Louis will email you right away to explain exactly what's happening and what it means for your Blue Chip Growth stocks.
Weekly Updates
At the end of each week, Louis will recap the economic, market and stock news you need to know to stay ahead of Wall Street.
Diversified Buy List
The Blue Chip Growth Buy List consists of today's best mid- to large-cap stocks–from a variety of sectors. The Buy List is always sorted into three categories of portfolio risk–Conservative, Moderately Aggressive or Aggressive–so you can buy according to your personal risk tolerance.
Precise Buy Below Prices
Louis Navellier's formula calculates specific Buy Below prices for each and every stock on the Blue Chip Growth Buy List. These prices are calculated to help you decrease your risk, and maximize your return.
[yasr_overall_rating size="large"]