Make sure to read the fine print if you actually subscribe… the newsletter is pitched as being $47/year with all the "special reports," but your subscription also comes with a "free" three month trial of Jeff Yastine's Total Wealth Insider, so if you don't cancel that "trial" and let the autorenew happen, you'll end up paying $246 a year for both newsletters. Surprise!
So we'll dig in our Automatic Fortunes Review through the clues King drops, see if we can ID the stock for you, and leave it to you to decide whether you want to research the stock more or even subscribe to the  Automatic Fortunes newsletter if you so choose.
---
— RECOMMENDED —
WARNING!!!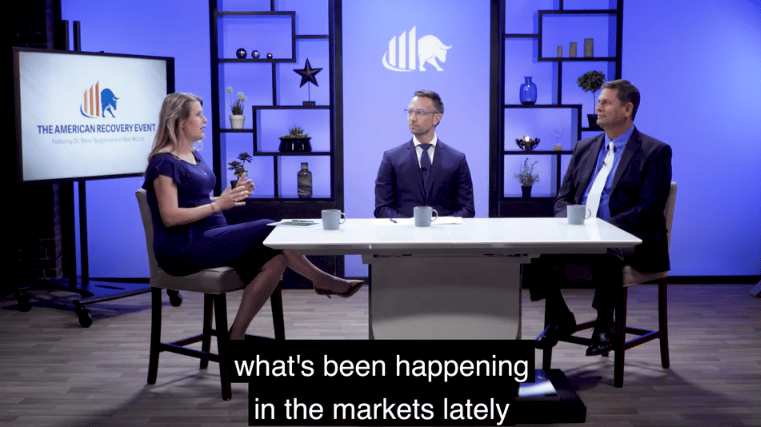 The clock is ticking on the biggest financial event in 20 years.
And if you want to take advantage, you must position yourself now.
---
Automatic Fortunes Newsletter – What is it?
Automatic Fortunes newsletter is an "entry level" research service that looks for "tipping-point trends" and recommends a model portfolio with a new stock each month, with trade alerts.
In this research service, Ian King reveals to you his exclusive four-step system for finding "tipping-point trends": massive developments that are set to trigger a revolution.
5G, artificial intelligence and every other new technology you've been hearing about will soon be reality. And with Ian King's system, he will identify companies that are set to soar from these trends.
Take the 5G trend, for example.
This lightning-fast wireless technology will be used to propel the Internet of Things, virtual reality, blockchain, augmented reality … and other breakthroughs in the future.
It makes sense when you think about it…
A driverless car can't stop on a dime if there's a lag in the data it's sending and receiving.
Surgeons can't perform remote robotic surgery over a slow or faulty connection.
5G simply expands the realm of what's possible. And Ian King will share companies at the forefront of this trend — and other trends — that are poised to reap profits in his  Automatic Fortunes portfolio.
Now, we are staying away from household names — like Amazon and Google — that shifted the market back in the early 2000s. Those trades are too crowded! Instead, Ian King will be investing in midcap stocks — in the $2 billion to $10 billion range — that are tied to a new technology that's rapidly changing the world and poised to grow earnings exponentially.
The companies he's looking for have an established track record of profitability, but also have an "X factor."
Sometimes this could be auto-parts supplier that manufactures a vital component for autonomous vehicles. Other times, it could be a payment-processing company reinventing the mobile-payments industry. Or even an e-commerce play in the fastest-growing country in the world.
These companies are overlooked by Main Street and Wall Street alike, but with Ian King's system, you'll be finding these lucrative opportunities just as they hit the tipping point of profitability.
---
— RECOMMENDED —
Watch Demo of Elon Musk's Next Big Project
Elon Musk made $180 million on PayPal, $18.7 billion on SpaceX, and $110 billion on Tesla.
But it's what he's planning next that will shock everyone.
It could even put up to an extra $30,000 in your pocket every year.
Click here to watch the demo and see it for yourself
---
What Do You Get For Your Money?
When you subscribe to Automatic Fortunes, you are entitled to the following services:
Twelve Monthly Newsletters
Each month, Ian King delivers an in-depth report analyzing a new opportunity he's targeting. This is the single best way to look over his shoulder at his investment process. You'll discover groundbreaking companies at the forefront of major trends … set to hand early investors a fortune.
Access to Ian King's Model Portfolio
The $5 company positioned to profit from the imminent 5G boom is just the tip of the proverbial iceberg. This portfolio will contain EVERY stock that's on Ian King's buy list. It's not just focused on tech stocks, but anywhere he sees a disruptive opportunity.
Weekly Alerts and Updates
No matter what happens, whether it's an announcement, or a market-moving event, you'll never be left in the dark. Ian King will update you on all his current positions.
24/7 Access to a Private Members-Only Website
Every research briefing and every update is housed on a secure website. No matter what time of day it is, or where you are in the world, you can access the highly profitable knowledge Ian King delivers members.
A Dedicated Customer Care Team
If you have questions about your membership, simply give his team a call and they'll walk you through everything you need.
---
— RECOMMENDED —
"Penny Trade" Pays Warren Buffett as Much as an Extraordinary 4,429%?
"Penny Trades" are cheap and explosive…
Warren Buffett grabbed 46 million of them for 1¢ a pop.
Right now, he's up as much as a rare 4,429% on this trade.
But "Penny Trades" aren't reserved for billionaires like Buffett.
Thanks to SEC loophole 30.52, you can play them in your brokerage account.
One of these "Penny Trades" shot up 183% in one day…
Penny Trades can pay far MORE than stocks…
Our readers just saw a 19¢ trade shoot up as much as a rare 5,100%…
Here's the No. 1 "Penny Trade" for RIGHT NOW
---
BONUS #1 – Special Report: The Driverless Car Race Is Here: Grab Over 100% Gains Now
Autonomous cars are popping up in cities across the country. And this trend will only continue as our networks get upgraded to 5G.
Part- and component-makers are the single best way to capitalize on this boom. If you don't believe me, just look at O'Reilly Automotive. Their stock handed early investors a 7,672% win. And while history is never guaranteed to repeat itself, there is one company that manufactures the parts and components that'll propel autonomous vehicles into our everyday lives.
BONUS #2 — Special Report: Fintech Fortunes: The Company Set to Triple Your Money
As 5G takes a hold of America — and the world — paperless transactions will become more and more common.
People will tap their phones and wallets to pay for goods and services. And you can capture a slice of each transaction. One company is destined to become the clear, undisputed leader in payments. You'll want to be sure you're invested before 5G takes the country by storm. This report shows you everything you need to know.
BONUS #3 — Special Report: The Company Leading the 18,767% Big Data Money Boom
5G will open the floodgates to record breaking amounts of data. The company that harnesses all this raw information into useful information and insights stands to profit immensely.
And I've found the one company doing just that. They're at the center of an industry that's expected to surge 18,767%. By investing now, you could make a fortune in the coming months and years.
BONUS #4 — Total Wealth Insider (Value: $199)
Today, the biggest opportunities aren't just in technology stocks. Jeff Yastine specializes in uncovering the "diamonds in the rough" — across multiple industries — that have the potential to shoot up 1,000% or more.
You will get the next three months to Jeff's flagship newsletter, Total Wealth Insider, for free!
Special Report: The $5 Stock Leading the 5G Revolution
Thanks to Presidential Memorandum O-2518, 5G's reach is about to go exponential. It will soon soar 22,540% to become a $12 trillion market. And this overlooked firm is perfectly positioned to capture the lion's share. But you will want to get in fast to make the biggest gains.
This report gives full, detailed analysis on this little-known company on the verge of dominating the 5G revolution … including its code name, ticker symbol and the target buy price — to put you on the road to making an absolute fortune.
---
— RECOMMENDED —
Forget Bitcoin: THIS Crypto Could Make You Rich
There's one crypto investment that a top expert recommends you get into first – and it's NOT bitcoin. He calls it an "unstoppable computer" that's already made a $100 million fortune for its founder. Early investors could make a small fortune… but the window is closing soon.
He explains everything, right here.
---
Who is Ian King?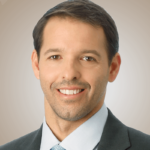 Ian King is a former hedge fund manager with over two decades of experience trading and analyzing the financial markets.
His market insights have been featured on Fox Business News, Investopedia, Zero Hedge and Seeking Alpha.
At 21, King started in the mortgage bond trading department at Salomon Brothers. He then spent time honing his skills in trading at Citigroup before spending a decade at New York-based hedge fund Peahi Capital.
While there, his team made a 339% total return in 2008 alone. He is also known as one of Investopedia's top resourceful contributors.
In 2017, he came to Banyan Hill Publishing to help our readers get ahead of the markets. He currently has two services: Automatic Fortunes and Crypto Profit Trader.
Ian's newsletter, Automatic Fortunes, identifies trends or massive developments that are set to trigger a technological revolution. Each month, he searches for those needle-in-the-haystack stock plays that can deliver windfall profits in one swoop. Using his exclusive four-step strategy system, Ian then alerts readers to the perfect time to buy.
Crypto Profit Trader is an investment advisory that pinpoints winning crypto trends with a unique, three-part trading strategy. In addition to his crypto service, he developed the first crypto investing multimedia product of its kind for Investopedia Academy.
He is also a weekly contributor to Banyan Hill's Smart Profits Daily — keeping readers apprised of the latest tech trends and investment opportunities.