What do you get for your money with Straight Line Profits?
When you buy a subscription to Straight Line Profits, you will be charged $2,400 each year for as long as you choose to stay a member. If you choose to cancel your subscription, it will not renew at the end of your current year and no additional charges will be made. Refunds are available only through the terms of their performance guarantee.
Performance Guarantee
On your one-year anniversary, if you haven't been given the chance to make at least $240,000, simply call Straight Line Profits team and you'll instantly receive a 100% refund.
To be clear, if Straight Line Profits makes you $100,000 richer, or $200,000 richer, even $239,999 richer, it doesn't matter.
They will immediately refund all of your money.
What is the price of one year subscription of Straight Line Profits?
At the moment of writing one year subscription of Straight Line Profits investment research is $2,400.
---
— RECOMMENDED —
MENSA considers him a genius!
Find out how this former landscaper makes millions trading the trickiest market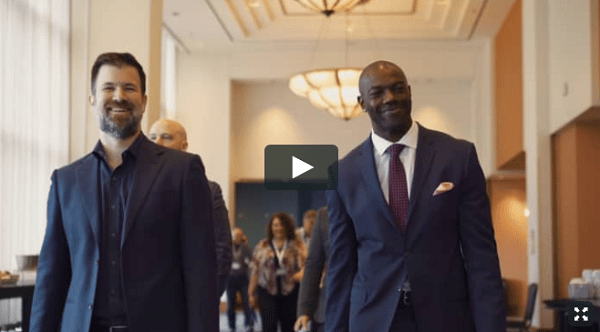 ---
What do you get?
This investment research service is action-packed.
Daily ADG Reports Will Transform the Market into Three Dimensions Right Before Your Eyes!Every morning, the vast network of algorithms in my ADG System analyzes all major stocks trading on all major exchanges.
It runs a nearly unfathomable array of calculations on
thousands of equities, looking for arbitrage opportunities that could be brewing.
Monday – Friday, before the market opens, you will receive a streamlined ADG Report that gives you an exciting assessment of its findings.
Twice a Week, Arbitrage Windfall Alerts Will Give You a Shot at Pocketing Six Figures!When ADG System spots a stock that has moved to the upper right-hand corner of the grid and is burning bright red, it will immediately notify Straight Line Profits team .
That is an impossible-to-ignore signal that an arbitrage opportunity with six-figure windfall potential has been uncovered.They will then quickly verify this time-sensitive intelligence and release an Arbitrage Windfall Alert.It will include all of their research and their ADG System's findings. You'll see the stock in 3D on the grid.And they will provide click-by-click instructions for buying shares in the stock or making that simple options trade.If you decide to act, all you need to do is follow their instructions
and you're off to the races.You will receive an average of two new Arbitrage Windfall Alerts a week.***That's 104 opportunities a year!***Each could make you $100,000 richer as everything plays out.That's not to say we will win on every trade. Nothing is risk-free. And my ADG System is no different.However, based on historical data, its track record has proven, without question, that it delivers and delivers BIG!Just look at some of the opportunities my ADG System could've uncovered for you that they didn't have time to discuss during the Summit:




Live Trade Demonstrations Will Make It Even Easier to Find Your Fortune!Whenever Keith release a new Arbitrage Windfall Alert, he will also include a Live Trade Demonstration.These video walkthroughs are like looking over his shoulder, as he shows you how to set up each trade.He will even delve deeper into the company and the circumstances that caused it to stand out from the crowd on his Arbitrage Detection Grid.You can review each Live Trade Demonstration in about three minutes.***SPECIAL FOUNDER'S BONUS: YOU WILL RECEIVE TWO ARBITRAGE WINDFALL ALERTS and LIVE TRADE DEMONSTRATIONS IMMEDIATELY AFTER YOU SECURE YOUR FOUNDER'S MEMBERSHIP BELOW***
Payday Deposit Reminders Will Notify You When Any Winnings Have Been Automatically Deposited in Your Account!As you know, each Arbitrage Windfall Alert will include instructions for preprogramming the trade to automatically cash you out when the time is right.And automatically deposit any winnings directly into your account. You don't have to lift a finger.And remember, when Keith is talking about potential six-figure windfalls, he doesn't mean this money will be deposited all in one shot.Instead, it will most likely be paid out at least once a month. Sometimes each payday could arrive in weeks or even days.So get ready to receive A LOT of Payday Deposit Reminders.For example, if my ADG System had alerted you to AmerisourceBergen Corp., you would've received 29 Payday Deposit Reminders that altogether added up to $162,993!




TOTAL WINDFALL: $162,993Long story short, when you receive a Payday Deposit Reminder, that means you have money coming your way.SPECIAL BONUS: With this much fast-paced action, I strongly suggest you take advantage of Keith's Text Message Notifications.

---

— RECOMMENDED —

Former Hedge Fund Manager: "Get out of Cash on this day in Feb"

February 12th, 2020 could kick off the most profitable year we've seen in the last two decades in the stock market. But only if you put your money into a short list of stocks – immediately.

If think you've missed out on the biggest gains this bull market has to offer, click here to for everything you need to get ready for February 12th.

---

There's no need to sit around staring at your computer waiting for his communications.

He wanta you to make a fortune and do it while enjoying your life on your own terms.

So he will send your cell phone a quick text message wheneverhe released an Arbitrage Windfall Alert or Payday Deposit
Reminder.

The Weekly Payout Tracker Will Keep You Updated on How Much Money You've Already Made and How Much More Could Be Coming Your Way!With an average of two Arbitrage Windfall Alerts a week PLUS countless Payday Deposit Reminders, this is going to be all excitement, all the time.That's why Keith's Weekly Payout Tracker is worth its weight in gold.It will give you a fast progress report on each trade.You'll see how much money it could've already paid you and how much more you may have coming your way!
The Founder's Network Will Unite You With a Small Group of Highly Motivated Individuals Like Yourself!It's a place members can get together, share ideas on investing, and talk about our wealth goals.Keith will be posting exclusive videos from the green room after he makes one of his weekly television appearances.Plus, he will be hosting a monthly, members-only roundtable.Members can send in questions and he will answer the most popular ones.SPECIAL BONUS:  Keith will even reveal a bonus trade every month. So you'll have a shot at boosting your net worth even further!ANOTHER SPECIAL BONUS:With the push of a few buttons, you'll be able to set up your own local chapter of Straight Line Profits in your city or town.You can network with your fellow members at your favorite restaurant or hangout.This is going to be a lot of fun!
The ADG System Uncovered Will Put You on the Fast Track to Success!This video series will take you deep inside my ADG System and reveal all its secrets.But even more important, it will show you how each trade works.Remember, if you want to simply trade stocks, that is perfectly fine.However, my hope is you execute the options trades, because that is truly where the biggest potential paydays will be found.If you're new to options, no problem.Simply follow my step-by-step training and you'll be able to set up your account in the blink of an eye.And you'll be a pro at options in no time.
On Thursday, January 31st you are going to be one of the first to witness the future of investing in action.
It's a stunning invention that originated at none other than NASA's Jet Propulsion Laboratory.
And it could hold the secret to you becoming richer than you ever dreamed possible.
---
— RECOMMENDED —
Judge Pirro's Latest Interview Is Going VIRAL
One of the top news anchors in America just went on-camera to expose a huge story. When word spreads about what she's uncovered — it could trigger an equally huge move in the stock market.
If you haven't seen her interview… which details a sector of the market that could soar 37x in the months ahead, click this link to watch it now.
---
In fact, you'll walk away from this summit with two, specific trade recommendations that could each make you six figures richer.
For decades, Keith Fitz-Gerald has been working to reverse engineer this NASA technology. Keith first began this bold project during his early days at Wilshire Associates – the Wall Street powerhouse that manages $8 trillion for 500 institutional firms.
Finally, after countless tests and simulations he's ready to unveil it for the first time ever.
Keith calls his invention the Arbitrage Detection Grid System, or "ADG System" for short.
And it's going to blow you away.
---
— RECOMMENDED —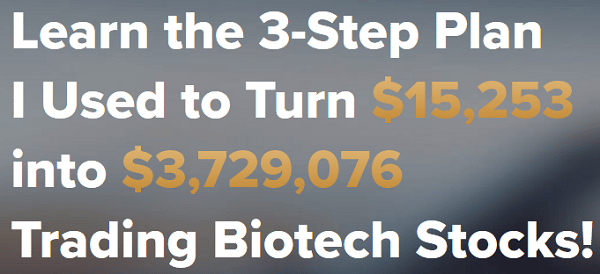 Experienced Biotech stock investor, Kyle Dennis, will be showing you 3 easy-to-follow steps that you're going to want in your playbook & he's got the numbers to prove it!
---
With the push of a button, it transforms the stock market from two dimensions into three dimensions.
And in a fraction – of a fraction – of a second, it will uncover a company that's hiding an invisible momentum surge.
| | |
| --- | --- |
| Before | After |
| | |
As you'll soon discover, this invention could help you collect a succession of six-figure windfalls like:
$283,199 on Acuity Brands
$131,593 on Ryder Trucks
$129,101 on Global Payments Inc
$281,956 on Hormel Foods
$187,463 on Amerisource Bergen
$128,210 on Bluebird

$187,814 on Gilead Sciences
$216,985 on Alliance Data Systems
$234,717 on Medidata Systems
$273,205 on Tractor Supply Co.
$190,380 on Fortune Brands
$183,369 on Alexion Pharma
You Do Not Want to Miss a Moment of the Summit.
And when they go live, Keith Fitz-Gerald will reveal:
How he harnessed NASA technology, machine learning powered algorithms, and an army of supercomputers to build his ADG System
How his invention can eliminate market chaos to determine a stock's "True Price"
How you can use a simple $2,500 trade to potentially and repeatedly capture six-figure windfalls (+$100,000 each) from Blue Chip stocks.
How you could preprogram these trades to AUTOMATICALLY cash you out when the moment is right.
Bonus: Two trade recommendations you can set up right after the summit ends!
Important Summit Details:
[yasr_overall_rating size="large"]
---
— RECOMMENDED —
Learn How You Could DOUBLE or TRIPLE Your Account in One Week!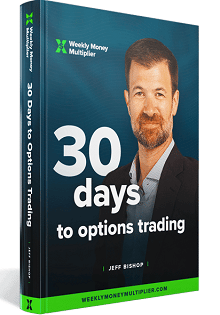 Find Out How With The #1 Selling Trading Guide: Now Yours For FREE!
---