Profit Line Alert is your opportunity to collect explosive gains week after week using James Altucher's options trading strategy.
Editor James Altucher is an entrepreneur, author, financial writer, venture capitalist, angel investor, podcaster and former hedge fund manager. His book The Choose Yourself Guide to Wealth is a Wall Street Journal best-seller. Outside of Choose Yourself Financial, his work has been featured in the Financial Times, the Wall Street Journal, Yahoo Finance and Forbes.
James Altucher is also creator of few other services like Altucher's Secret Income or Cryptocurrency Masterclass.
Profit Line Alert combines the power of several technical indicators into a proprietary, easy-to-understand trading strategy.

Profit Line Alert – How it works?
Here's how it works…
Once a stock moves into the Go-Zone, that signifies strong upward momentum. That's when James introduces another technical indicator to track the stock's ongoing momentum. And when the stock falls below the line – that momentum is stalling.Iit's time to exit the position. James calls this indicator the Profit Line, since it signals exactly when to lock in profits — before a potential collapse in the stock.
The best part is that it works no matter whether the stock market is headed up or down.
And in order to elevate their potential gains on each Profit Line Alert trade, they are going to leverage the power of options.
They'll do the heavy lifting, and be your guide every step of the way so you can start pulling in profits week after week!
Issues are delivered via email and published online at l
east once very week. We will send additional alerts as needed.
---
— RECOMMENDED —
Eccentric Multi-Millionaire Announces Income Challenge Open To All Americans
If you'd like to see how to make $500 in instant income, with a simple options trade most investors have never heard of…
Then you need to see this now.
You don't need a major investment either ($7,500 is enough to get started)…
---
Profit Line Alert – Frequently Asked Questions?
How do I sign up to receive text message alerts?
To ensure that you don't miss a single action to take, we'll be sending you text message alerts the moment we have a new recommendation for you. We will always include a link to the web post, where you can find the detailed trade instructions. That way, even if you aren't looking at your inbox you have the opportunity to buy in. If at any time you would like to opt out of these text message alerts, simply reply with the word STOP to one of the texts.
Are Profit Line Alert recommendations good 'til canceled (GTC) or day orders for duration?
All option trades that James recommends are GTC unless otherwise noted within the alert. That means that the trade won't execute until it reaches the limit order you specify.
How often will I receive a new trade?
It's important to remember that we can't bend the market at our will. Meaning there's no predicting when a stock will or will not enter the Go-Zone. But the minute James has a new recommendation for you, he'll send it your inbox as fast as possible. You'll receive step-by-step instruction on exactly how to play the trade, and at what price.
If urgent buy or sell action is required, we'll let you know as soon as possible.
What kind of options are you buying?
Specifically, we'll be buying call options.
A call option simply gives the buyer the right to buy a specific amount of stock (usually 100 shares per contract) at a set price within a set time period.
The price paid for the option is the maximum risk for a trade no matter what happens to the stock price attached to the option. Since your risk is clearly defined, you never lose more than you pay for the option.
Every recommendation you receive from James will outline step-by-step how to make the trade at a particular price, down to the exact instructions you can provide your broker with!
What is the overall strategy used in Profit Line Alert?
It's as easy as running a stock through our proprietary trading system…
When we run a stock through this system, it creates two powerful forces: the Go-Zone and the Profit Line
Once a stock moves into the Go-Zone, we enter the trade
When the stock later moves below the Profit Line, we exit for maximum profits.
In order to elevate our potential gains on each trade, we are going to leverage the power of options.
---
— RECOMMENDED —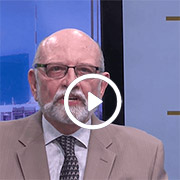 When this hits headlines, it'll be too late
Get a jump on this societal shift in investing before it hits the mainstream headlines — because when it does… It WILL be too late. Dr. Kent Moors will be uncovering the secrets to beating the pack to this new gold rush… And how you can get a hold of the four key companies he believes are at the forefront of this Revolution.
Join this exclusive event here
---
What to Expect as a Profit Line Alert subscriber?
As a Profit Line Alert subscriber, you're all set to begin receiving James' regular alerts, which will arrive via email at least once a week.
Using this system,he scans the entire market after the close every day. And it flags any stock entering the Go-Zone. Once he receives the signal, he will send you an alert that explains which stock to trade and how to do it.
Then you just log into your online brokerage account and follow his sim ple, step-by-step instructions James includes in the alert.
The ultimate goal is to have at least one new recommendation each week.
Some days there won't be a single stock entering the Go-Zone.
Some weeks there might not be a single company worth their attention.
When that happens, it often means taking a risk isn't worth the potential reward. Besides, on average, James sees up to 60 high-quality setups on an annual basis.
So on average, you should expect to see at least 52 plays every year.
Just know that when it is time to strike, it's important to act fast .
Once a stock enters the Go-Zone, its call options will move quickly. There's no time to waste after an alert hits. And since these alerts can arrive during any day of the week, they're offering a special benefit to all Profit Line Alert subscribers.
To ensure that you don't miss a single action to take, they're offering text message alerts to all members.
A couple other things worth mentioning…
When a new recommendation hits, the number of call option contracts to purchase is completely up to you.
It all depends on your own personal risk tolerance and ambitions. Also, since they're buying call options, they never have to worry about early assignment of shares.
In other words, they will never own shares unless they want to. Owning shares is not a part of this strategy.
Learn more about this strategy by reading Altucher's Profit Line Alert Handbook here.