You want to own emerging market stocks given the powerful momentum in place today. The trend is strong… and that means more gains are likely.
By Chris Igou, analyst, True Wealth
We've gotten a bit numb to new all-time highs here in the U.S.
They seem to happen weekly, if not daily, with the current Melt Up in place. Stocks are soaring… setting new records, then breaking them.
While that has become commonplace in the U.S., it's not similar everywhere else in the world.
In fact, the iShares MSCI Emerging Markets Fund (EEM) last hit an all-time high in 2007. Unbelievably, that record lasted more than a decade.
EEM is a simple fund that tracks emerging market stocks as a whole. And while we saw this basket of stocks test those highs in 2018, it didn't break the 2007 all-time high.
Today, EEM has finally broken through those previous records. It hit new all-time highs for the first time in more than 13 years.
Even more, emerging markets experienced a rare phenomenon in the process. And history shows double-digit gains are likely from here as a result.
Let me explain…
---
— RECOMMENDED —
WARNING!!!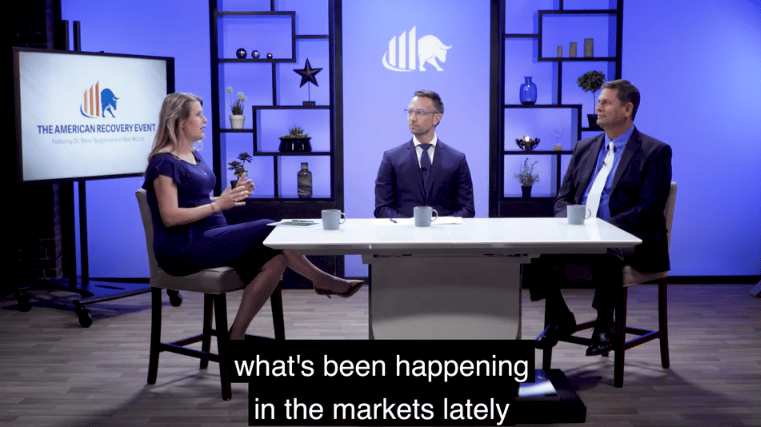 The clock is ticking on the biggest financial event in 20 years.
And if you want to take advantage, you must position yourself in the early days of 2021.
---
Regular readers know that we always follow the trend. While there are plenty of ways to analyze investments, if prices aren't going in your favor, little else matters in the short term.
In the case of emerging markets, we just saw the first new high in more than a decade. We also saw these stocks rally 12 days in a row. That's a rare setup we've only seen a handful of times since 2003.
You might wonder why that matters at all. But stringing together multiple positive days in a row usually means the trend is strengthening. And that's a sign of more gains to come.
Emerging markets are no exception. EEM has been in a strong uptrend for almost a year. And the recent string of up-days led to a new all-time high for this basket of stocks. Take a look…
EEM's 13-year record was shattered last month. We are officially in uncharted territory for emerging markets. But that's not a sign to sell just yet.
In fact, we could see even higher highs over the next year. Emerging markets tend to rally double digits after extremes like today's.
Specifically, emerging markets tend to go up 9.9% per year after these kinds of extremes. And while the typical return in emerging markets has been barely below that level, at 9.7%, the message from today's extreme is still clear…
---
— RECOMMENDED —
Alex Green just dropped this BOMBSHELL in brand new O'Reilly interview
He makes a BOMBSHELL prediction about how investors will perform through the first half of the Joe Biden Presidency.
O'Reilly was blown away. I have no doubt you will be too.
---
You want to own emerging market stocks given the powerful momentum in place today. The trend is strong… and that means more gains are likely.
Shares of EEM are the simplest way to take advantage of the opportunity. The fund holds the largest and most important companies in emerging markets. And given the powerful uptrend it's experiencing today, history shows us that it's worth checking out.