Paul Mampilly is out with a new presentation – The Race to Mars Is Underway – for his Profits Unlimited newsletter. There, he teases three companies that he believes will play a role in the new space race.
America's #1 tech investor uncovers the breakthrough of the century…
What Is Paul Mampilly's "The Race to Mars Is Underway"?
Paul Mampilly believes that the phenomenal space innovations are unfolding right in front of us.
THIS is a pivotal moment in American history.
Most people don't even realize it because in truth they still don't get it. But they will. And Paul wants you to be ahead of it.
Uncovering mega trends like this one – before everyone else – is nothing new for Paul Mampilly.
And Paul and the team have your way in today. They've put it all in this new special presentation: The Race to Mars Is Underway.
In this presentation futurist Paul Mampilly has uncovered three companies that are critical to an American victory in this new space race. And early investors who understand what is happening can make an absolute fortune…
According to Paul Mampilly there's an incredible opportunity for exploration, innovation, and investment in space.
You know that it's our destiny to explore the stars.
And you know that it's America's destiny to lead the way.
Just as the early settlers sailed across the Atlantic to find their new home here…
Just as our forefathers spread across the continent…
A new breed of brave explorers is preparing right now to carry us to the stars.
And today, Paul is going to show you that it's all much closer than most people think.
Because for the first time ever, the most powerful forces in government, industry, finance, and technology are working toward one common goal…
A bold plan to make Mars our "Second Planet."
We are on our way toward making a second home for all humanity on Mars.
This is easily going to be the biggest investment opportunity in history.
---
— RECOMMENDED —
Viral Tech Genius Makes Next Big Prediction
Jeff Brown just got off the Shubert Theater stage – where he shared his #1 tech stock for 2021…
And revealed the details behind three valuable new technologies Jeff is certain 99% of the public have never heard of.
Click Here to Watch the Presentation Now
---
What Are Paul Mampilly's Three Hottest Space Stocks to Buy Right Now?
Paul Mampilly expects space exploration to become the next most promising megatrend. He attributes this to three catalysts, and three stocks primed to profit from those catalysts:
They are:
Catalyst #1 – SpaceX Goes to Mars.
Catalyst #2 – NASA Is Going Back to the Moon
Catalyst #3 – Hollywood Heads to Space…
But what are those three stocks? Here are the hints we get:
Space Stock #1
The first stock in Paul Mampilly's top three list is truly one-of-a-kind.
It's just a few years old, but this multiple-award-winning company is already going toe-to-toe with the commercial space industry's 800-pound gorilla … SpaceX.
Building on its proprietary rocket technology, this hungry start-up is already at the forefront of the new space economy – a soon-to-be trillion-dollar market!
Now … Paul Mampilly is absolutely convinced this stock can soar 3,900% in just five years.
Space Stock #2
Paul Mampilly's next favorite space stock is another strong American company, employing more than 2,000 people.
It's got annual sales of around $600 million , and it's valued at less than $1 billion.
But all that is about to change…
That's because it's at the center of the biggest revolution in manufacturing in decades. A revolution that has made it an important part of America's crusade to space, the Moon and Mars.
And its technology will be absolutely indispensable as our astronauts and colonists spend more and more time away from Earth.
Right now, the stock is trading under $15 per share.
But Paul thinks it could hand us a gain of 1,000% in the next three to five years.
---
— RECOMMENDED —
WARNING!!!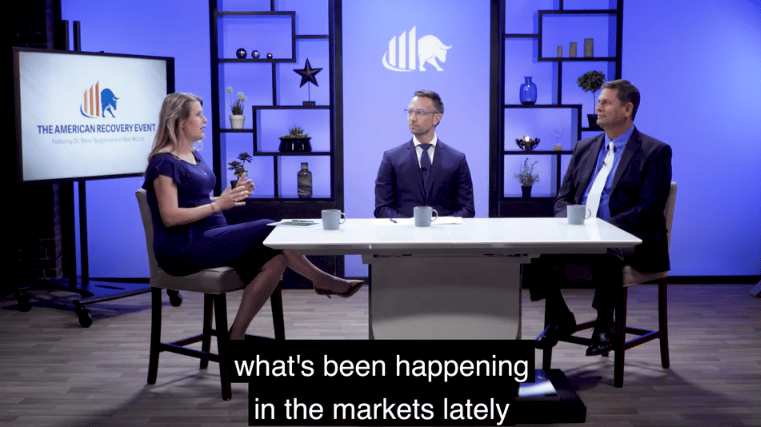 The clock is ticking on the biggest financial event in 20 years.
And if you want to take advantage, you must position yourself in the early days of 2021.
---
Space Stock #3
The last of Paul Mampilly's three favorite space stocks is a very special company.
It makes "digital steel" products that solve its customers' most difficult design challenges. And it's been doing so since the late 1950s.
This company is the biggest and strongest of Paul Mampilly's three favorite space stocks…
It serves more than 120,000 customers in the aerospace, defense & security, communications and industrial markets…
Its market cap right now is a little under $40 billion…
And Paul believes it can be a $350 billion company in five years.
That's almost 10X growth!
And Paul Mampilly believes it will send the company's stock price skyrocketing 900% over the next three to five years.
You see, this company is already a leading maker of cutting-edge tech products for missions to the Moon, Mars and beyond. Products that are qualified to the highest standards of NASA, the Defense Logistics Agency, and the European Space Agency.
And as America's crusade to space heats up… demand for those products will go ballistic.
And there's only one place to go… Our Digital Steel company!
I don't know of any other company that can match its history or its lead over competitors. I mean it's got 3,765 government patents in the U.S. alone.
And thousands more in about three dozen other countries around the world…
That's why the world's most important space companies — companies like SpaceX, Blue Origin, Relativity Space and Rocket Lab — will most likely have nowhere else to turn.
It's a textbook example of what we see when a true mega trend takes off.
So we're talking about a rock-solid company with a strong growth trajectory, and mission-critical technologies…
When you add all that together, it's the perfect setup for a 900% return over the next five years.
Paul Mampilly has revealed the names of these three companies in his special report, called "A Fortune Made in Space: The 3 Hottest Space Stocks to Buy Right Now."
Paul also put together another special report called "10 Groundbreaking Space Companies That Should Be on Everyone's Watchlist" that includes his personal list of the top 10 hottest space companies that should be on everyone's radar.
You will get access to these two special reports FOR FREE, if you try a risk-free subscription to Paul Mampilly's newsletter – Profits Unlimited.
---
— RECOMMENDED —
America's "Big Tech Oracle" Predicts a Major Power Shift Coming Soon…
Thirty years ago he showed Ronald Reagan how computers would change the world.
Now, America's top futurist George Gilder is coming out of retirement to issue another game-changing prediction.
Sign up to watch his million-dollar interview here.
---
Who Is Paul Mampilly?
Paul Mampilly started his career on Wall Street in 1991 as an assistant portfolio manager at Bankers Trust. He quickly advanced to prominent positions at Deutsche Bank and ING, where Paul managed multimillion-dollar accounts.
In 2006, the owners of a $6 billion firm named Kinetics Asset Management recruited him to manage their hedge fund. Under his leadership, the firm's assets quickly rose to $25 billion, causing Barron's to name it one of the "World's Best" hedge funds for averaging 26% annual returns during Paul's tenure.
With a starting investment of $50 million, he managed to generate a 76% return in a two-year period, growing that investment to $88 million … but even more impressive was the fact that Paul achieved this during the 2008 and 2009 financial crisis.
Eventually, he grew tired of the pace on Wall Street and of making money for only the top 1%. Now, Paul moved his focus to helping everyday people make money on their investments.
As a senior editor at Banyan Hill Publishing, Paul specializes in helping Main Street Americans find wealth in growth investing, technology, small-cap stocks and special opportunities.
---
— RECOMMENDED —
The Wall Street Legend Who Picked Apple in 2003 and Bitcoin in 2016 – Shares His #1 Pick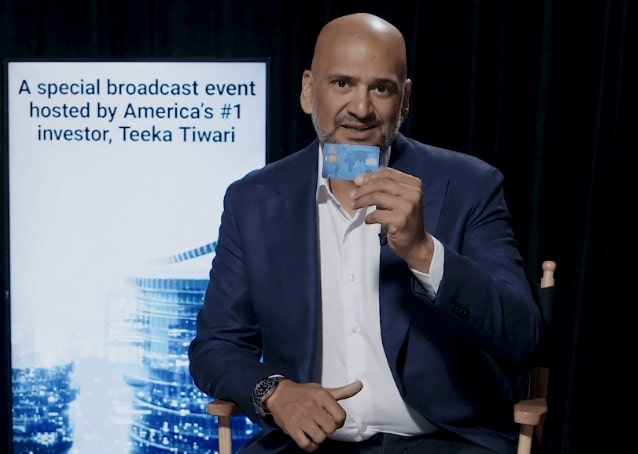 It's not 5G, artificial intelligence, or the internet of things.
The answer will surprise you. And, for those who take early action, it could lead to an eventual $1.6 million payout.
---
What's Included With Your Profits Unlimited Subscription?
1 Year of Profits Unlimited
Detailed monthly briefings. Every month, Paul Mampilly will dive into a specific topic through an eight-page report. Usually this topic revolves around a new investment he's targeting. He essentially takes you with him as he meets with industry insiders and show you what he finds, as he conducts his forensic investigation on the company.
Access to Paul Mampilly's model portfolio. This portfolio includes every stock that's on Paul's "buy now" list. Paul typically recommends a new stock every month. The portfolio will tell you what to buy, at what price to buy it and when to sell it. To be clear … the portfolio will not just focus on tech or energy stocks. Paul Mampilly focuses on all sectors of the market.
Weekly updates. With these weekly updates, you will never be left in the dark. Every Tuesday, Paul Mampilly will send you a short video recording along with an email updating you on his current positions and what's happening in the markets.
Instant trade alerts. The email will tell you exactly what to do. And with today's technology, if you choose to invest, you could make the trade over your phone, desktop or tablet. It's that easy.
24/7 website access. Paul will keep all his latest information on an encrypted website that members can access anytime, anywhere.
Dedicated customer care team. If you ever have questions about your membership, simply give one of Paul's team members a call at 866-584-4096. They will walk you through whatever you need regarding your subscription.
Free Reports
A Fortune Made in Space: The 3 Hottest Space Stocks to Buy Right Now.
It shows you all Paul Mampilly's research on the three companies…
How they are all critical to America's crusade to Mars…
Why they're your best bets for reaping massive profits…
And, of course, the ticker symbols you need to buy them right in your regular brokerage account.
It's everything you need to make a fortune as America cements its legacy as the greatest country in history.
Now, instead of just publishing the report, Paul Mampilly is doing something even better…
You see, while he expects these three companies to outperform all other space stocks … there are many others that will also see tremendous growth over the next several years.
10 Groundbreaking Space Companies That Should Be on Everyone's Watchlist
With America's crusade to Mars, we should see a wave of private space companies going public in the next few years.
So Paul Mampilly is sharing his personal list of the top 10 hottest space companies that should be on everyone's radar.
In this report, you'll find Paul's detailed analysis of each of these companies … including one that built mission-critical parts for the last six U.S. missions to Mars, including the Mars Perseverance rover!
That's right! Its tech has been to Mars six times already.
I'm talking about a nearly $2 billion tech company that works closely with U.S. and Canadian government agencies, as well as a host of private firms. It's a cornerstone of the national security apparatus.
But it's the company's crucial role in America's crusade to Mars that offers the biggest opportunity for growth.
It's currently building the first components of NASA's Lunar Gateway space station.
And it's one of 11 aerospace companies selected by NASA to work on a lunar lander.
Put all that together and you've got a space tech superstar that's primed to jump several hundred percent before the end of the decade.
And that's just one of the 10 companies detailed in this report.
---
— RECOMMENDED —
Tech scholar shares new tech stock pick
Jeff Brown just found the next great tech investment – on the verge of a profit explosion.
He will tell you the name of the most important technology company in the world. And give you the ticker symbol.
Watch this explosive new video here
---
Bonus Reports
Bonus Report #1:
The Profits Unlimited Rules of the Investing Game: Secret Codebook to Success in the Stock Market
Bonus Report #2:
The Profits Unlimited Portfolio Guide
Bonus Report #3:
The Insider Code to Stock Market Riches
Paul Mampilly's Profits Unlimited Price
You can get 1 year of Paul Mampilly's Profits Unlimited newsletter for as low as $47.
Is There Any Guarantee?
You have next 12 months to review everything Paul is giving you access to. If you don't like it, simply call Paul's team ask them for refund. You will receive every penny of your membership fee back.