Are you looking for Stansberry's Big Trade Review?
I had been receiving ads for Bill McGilton's newsletter for a while, so I decided to take my time and see what the investment research service is all about.
---
— RECOMMENDED —
The "$500 Crypto Retirement Plan?"
The #1 most-trusted person in cryptocurrency just released his new "$500 crypto retirement plan".
Access The "$500 Crypto Retirement Plan" Here
---
I researched everything I could find about Stansberry's Big Trade and put together this honest review sharing all my findings.
Stansberry's Big Trade newsletter is about speculation, where you "attempt to profit from market extremes".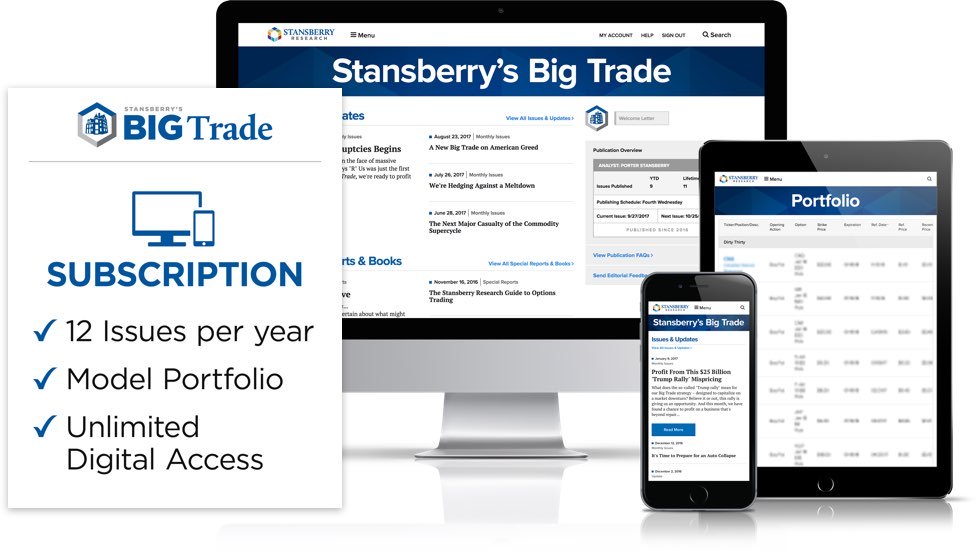 Stansberry's Big Trade Review – How it works?
Stansberry's Big Trade isn't like other Stansberrys' products. It isn't about investing at all. This new service is all about speculating. That means that you attempt to profit from market extremes.
Bill McGilton uses an options-trading strategy that he calls it the "Big Trade." He buys long-term, out-of-the-money put options on stocks that he expects to fall significantly. His positions rise as these companies fall, and he sells his puts back into the market for a profit.
Traders require approval from their brokers to trade options. Most brokerages have prerequisites to make trades like this.
This service isn't for everyone.
Bill McGilton has built this service for subscribers who are comfortable with risk. You must be willing to make speculative bets. If you're prepared, triple-digit gains are possible.
---
— RECOMMENDED —
Learn How You Could DOUBLE or TRIPLE Your Account in One Week!
Find Out How With The #1 Selling Trading Guide: Now Yours For FREE!
---
Stansberry's Big Trade FAQ
How often is this service published?
Monthly (fourth Wednesday of every month)
How much capital should I have to get started?
$50,000 minimum
What will we be buying?
Put options
Do you put on short trades?
No
What's a typical holding period?
18 – 24 months
---
— RECOMMENDED —
Blueprint for Options Success
THE THREE TRIGGERS THAT PREDICT EXPLOSIVE GAINS
Whenever The Three Option Triggers Strike – We Earn Profits of 366.55%… 738.31%… Or More!
---
What Do You Get For Your Money?
Year of Stansberry's Big Trade
Each month, finance attorney Bill McGilton will brief you on his latest trading recommendation, predictions, warnings, and analysis. Each new recommendation will have the potential to make you 100% to 200% over the short run, and 500% to 1,000% over the long run.
Throughout each month, we'll be in touch with you by email as needed to recommend any new trades and share important updates, including when to close each position.
Immediate access to 14 trading recommendations
Stansberry's Big Trade Primer
This special report will show you how to get into our recommended trades at the best price… including what makes this opportunity possible and how to make the biggest profit on every trade.
Stansberry's Dirty Thirty
This special report names 30 companies on the verge of the biggest turning points in 2020.
Plus, 30 recommended trades showing you exactly how to profit 500% to 1,000% off these stocks, with a single investment, beginning immediately.
Bonus: Big Trade Calculator
You'll receive a special online calculator that will help you determine which price to pay for any trade… at any given moment in the market… for the highest potential gain.
Bonus: The Ultimate Bear Market Strategy ($4,000 value)
This special report will show you how to collect hundreds of dollars at a time from the highest-quality blue chip stocks. Today's historically choppy market makes these payouts multiple times higher than they would be in a normal stock market. (Includes 5 new recommendations!)
Bonus ($2,399 value)
Three private video lectures about this opportunity by Porter Stansberry… CNBC regular David Tice (who called the 2008 financial crisis)… and Wall Street Journal contributor and crash expert Mark Spitznagel, from our most exclusive conference.
100% SATISFACTION GUARANTEE
Take the next 30 days to look over Stansberry's Big Trade. If you're unhappy for any reason, no problem. Simply contact Stansberry's member services team within 30 days and receive a full credit, which you can apply to any other Stansberry Research product.
---
— RECOMMENDED —
THE WINNING STRATEGY THAT WALL STREET HAS BEEN HIDING FROM EVERYONE…

---
Meet Bill McGilton – The Editor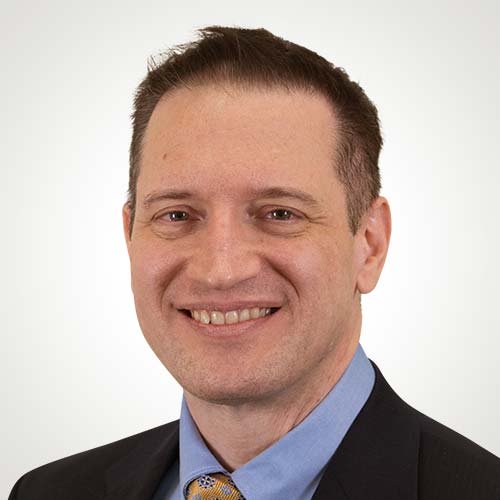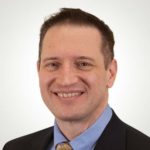 Bill McGilton is the editor for Stansberry's Big Trade – Stansberry's speculative options trading service aimed at profiting from the worst corporate credit and companies with broken business models in America.
Bill joined Stansberry Research in 2014. He's been a lawyer for the past 16 years. Most of his experience is in corporate litigation doing research. His background includes securities, contracts, anti-trust, options backdating, foreign exchange fixing, trademark and patent infringement. Typically, he worked on behalf of large commercial banks and large publicly traded companies. He also served as legal advisor on various US government reform programs in developing countries.
Bill is an expert at analyzing legal documents and goes through the bond documents for Stansberry Credit Opportunities. On the flip side, he works on distressed debt opportunities in Stansberry's Big Trade. Bill holds a bachelor's and juris doctor degree. He is also a senior analyst and contributes to our flagship research service Stansberry's Investment Advisory.