By Jeff Clark – the editor of the Jeff Clark Trader
The Volatility Index (VIX) is sending yet another warning sign.
It was just two weeks ago we noted how the VIX was approaching its lower Bollinger Band. It was setting the stage for two possible outcomes, both of which were bearish for the broad stock market.
---
— RECOMMENDED —
The 3-Stock Retirement Blueprint:
How To Retire Rich With Just 3 Stocks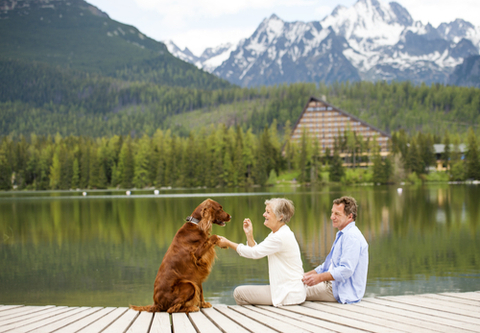 "This plan helped me retire at 42. Now, for the first time, I'm revealing how it works and I'm even giving away the names and tickers of the 3 stocks you need to get started." – Millionaire trader, Jeff Clark
---
Today, we're looking at those two possible outcomes again. Here's an updated chart of the VIX…
For the fourth time over the past two months, the VIX is testing the support of its lower Bollinger Bands. On the three previous times, the VIX bounced off of support and that bounce coincided with a short-term, modest decline in the broad stock market.
Now… here we go again for the fourth time.
Just as it was two weeks ago, there are two ways to go from here. And, both are bearish.
If the VIX continues to fall, then it will dip below its lower Bollinger Band. That action will set the stage for a broad stock market sell signal when the VIX closes back inside the bands.
On the other hand, if the VIX finds support right here and starts to bounce, then that bounce will likely coincide with another quick decline in the stock market.
Either way, the broad market looks vulnerable to a lower move from here. It's just a question of how much lower.
---
— RECOMMENDED —
"If you're not careful, you could pay the price" – Dr. Ron Paul
Former U.S. presidential candidate and Congressional veteran Dr. Ron Paul is back with an urgent warning for every American. You need to hear it today…
---
More volatility means there's more downside to come – and now is the perfect time to take advantage of volatility.
That's why I created my 3-Stock Retirement Blueprint, where I focus on just three stocks and use options to profit off of the trends in those stocks. It helped me retire at the age of 42. And, I expect it could be equally as profitable and guiding for you as well, especially during these times.
For just $19, you'll join my Jeff Clark Trader subscription – included is an archive of guides and training resources, eight training videos, and monthly trades due out on the third Thursday of every month.