By Jeff Clark – the editor of the Jeff Clark Trader
The bank stocks have had a tough week. But, traders should view that weakness as a chance to buy.
Many of the big banks reported earnings this week. For the most part, those reports beat expectations for both earnings and revenue.
Normally, that's a good thing. But, the bank stocks had been rallying ahead of the earnings reports. And, that action created a classic "sell on the news" event.
---
— RECOMMENDED —
HOW TO TRADE STOCKS RIGHT NOW FOR AN EXTRA $1,000 A MONTH
GET FREE 3-day Video Trading Series Showing You How to Start Making an Extra $1,000 a Month.
---
Traders who bought the bank stocks in anticipation of solid earnings reports sold the stocks once the news was released.
The KBW Bank Index (BKX) lost 5% in the past four trading sessions. But, it's still up about 7% from its September low. And, it looks to me like it's poised to move higher.
Take a look at this chart…
The rally heading into this week helped to propel BKX above all of its various moving average lines (the squiggly colored lines on the chart). That's bullish because those lines now serve as support levels on any pullback .
How You Could Lock in a 1,110% Return on THIS Stock in Just 24 Hours
The rally was also strong enough to cause the short-term 9-day (red line) and 20-day (green line) exponential moving averages to cross above the intermediate-term 50-day moving average line (blue line). This sort of "bullish crossover" often occurs at the start of an intermediate-term rally phase.
So, while it looks like bank stocks have had a tough week, all that's really happened is the sector has given back a small portion of its recent gains. It's worked off the overbought conditions caused by the rally going into the earnings reports. And, it's now testing its various moving averages as support.
This is normal action during the early stages of a new, bullish trend. Traders should use this week's decline as a chance to buy the banks.
---
— RECOMMENDED —
WARNING!!!
Buy This One Stock Before The End Of The Year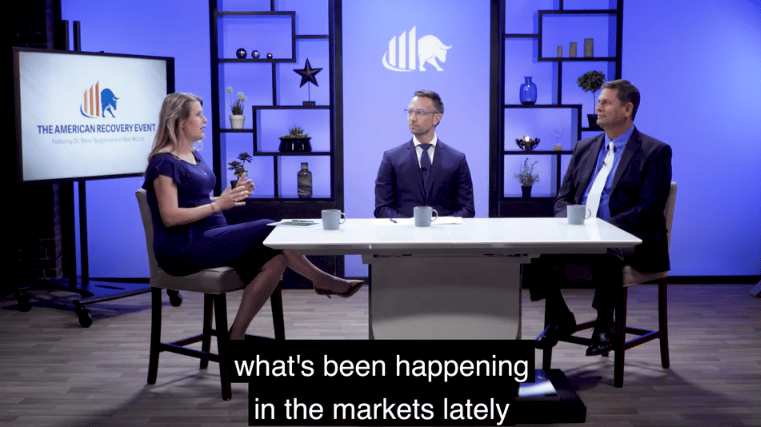 The clock is ticking on the biggest financial event in 20 years.
And if you want to take advantage, you must position yourself before 2020 comes to an end.
---
This year there's been a lot of hype over which popular stocks are best to buy and hold. But, I didn't get rich using that traditional method. Instead, I ignored 99% of the stocks that everyone else was trading – I focused on just these 3 stocks I knew could make me large gains.
And, I was right. Now, I'm here to help my readers do the same. By becoming a Jeff Clark Trader member, I'll reveal how using my quick and easy method, just a few minutes a week, could help you generate thousands of dollars… in a matter of weeks.
Click here to find out how you could multiply your money up to 195X faster than using the traditional investment strategies.