By Jeff Clark – the editor of the Jeff Clark Trader
Don't be fooled by the relative calmness of the stock market over the past few weeks. A storm is brewing.
We looked at the Volatility Index (VIX) last week. We also looked at it two weeks before that. And, despite the setup for a potential big jump in volatility, the market has done nothing.
---
— RECOMMENDED —
The 3-Stock Retirement Blueprint:
How To Retire Rich With Just 3 Stocks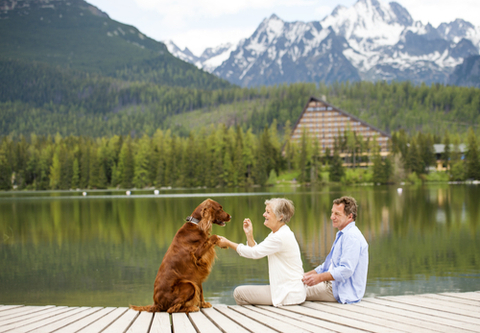 "This plan helped me retire at 42. Now, for the first time, I'm revealing how it works and I'm even giving away the names and tickers of the 3 stocks you need to get started." – Millionaire trader, Jeff Clark
---
Well… that's not entirely true… The S&P 500 has rallied about 100 points. That's not the sort of action that typically happens when we have a setup for a big jump in volatility.
So, maybe it's different this time.
Or, maybe it's just delayed.
Here's another updated look at the VIX chart…
The VIX is still riding along its lower Bollinger Band, just as it was last week, and three weeks ago. And, while the setup hasn't yet generated an increase in volatility, it sure looks to me like we're headed that way.
All of the technical momentum indicators at the bottom of the chart are showing positive divergence. In other words, as the VIX has drifted lower, the indicators are drifting higher. That's often an early warning sign of an impending change in direction.
We saw something similar last July – just before the VIX spiked 100% higher in just one week, and the S&P 500 fell about 200 points.
Of course, that doesn't mean we're going to get the same sort of reaction today. But, this is one of those charts that continues to suggest that now is a time for caution.
Things have been relatively quiet over the past few weeks. But, given the setup here on the chart of the VIX, it seems unlikely to stay that way for much longer.