By Nick Rokke, analyst, The Palm Beach Daily
---
The last quarter brought the first official bear market in a decade. On Christmas Eve, the S&P 500 closed down 20.3% from its intraday high of 2,940 set on September 20, 2018.
During that span, just about every stock got beaten down. But over the past year, some stocks did better than others.
One group that outperformed was dividend-paying stocks. These are companies that pay out dividends higher than the S&P 500's average of 2.1% – and continuously grow them.
This shouldn't come as a surprise to regular readers… In November 2018, we told you to add dividend-paying stocks to your portfolio. As last year's collapse intensified, we said these stocks would provide some protection from the fall.
It worked out as expected…
Consumer staples (a proxy for dividend-paying stocks) were down 13% from their peak. But they still outperformed the broad market, which fell 20%.
Although December's sell-off dragged down safer stocks, it's only created an attractive entry point for dividend-payers.
In today's essay, I'll tell you why you should increase your exposure to dividend-paying stocks – as well as 10 companies to consider adding to your portfolio. But first…
---
— RECOMMENDED —
For the first time ever, Dr. Richard Smith, the founder and CEO of TradeStops, is hosting a "Bull vs. Bear Stock Summit" on February 13th, where he will reveal:
How to Know the Exact Day to Sell Any Stock You Own
What To Do With Your Stocks in 2019
CLICK HERE TO CLAIM YOUR SPOT – IT'S FREE!
---
Taking Advantage of Investor Fear
Our top editors are using short-term market weakness to load up on dividend-paying stocks.
Here's what PBRG guru and former hedge fund manager Teeka Tiwari told me on December 3:
The market is really worried about interest rates and trade wars.

Just like in 2015, I think the market might overworry to the downside, then recorrect to the upside. That's why I don't think we should sell all our stocks and go into cash. But there's nothing wrong with getting defensive [and going into safe, dividend-paying consumer staples].
And our Wall Street insider, former head trader Jason Bodner, told me this on November 30:
Right now, we're seeing strength in big dividend-paying companies. These are commonly referred to as defensive stocks.

We've seen a lot of strength in consumer staples, utilities, and real estate. And I expect we'll continue to see strength there as the market chops around a little.
Both Teeka and Jason believe the current pullback will be short-term in nature. That's because the market is overreacting to negative news about trade disputes and rising interest rates – despite an overall healthy U.S. economy.
(Just last Friday, the Bureau of Labor Statistics said the number of nonfarm jobs surged by 312,000 last month. And the U.S. unemployment rate remains historically low.)
Regardless, perception matters on Wall Street… and right now, investors are fleeing to defensive sectors.
If you want broad exposure to defensive stocks, consider the Consumer Staples Select Sector SPDR Fund (XLP). It holds companies such as Walmart and Procter & Gamble, which sell products that people will need whether the economy is good or bad.
But if you prefer more direct exposure to individual dividend-paying stocks, here's how you can add some of the highest yielders to your portfolio…
---
— RECOMMENDED —
FREE STOCK TRADING WEBINAR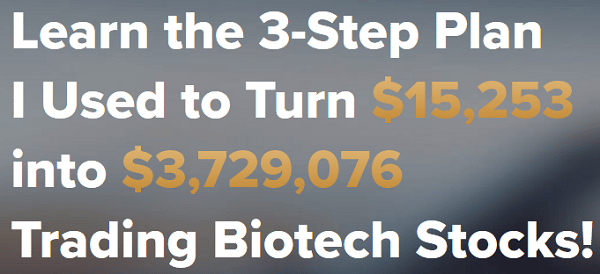 Experienced Biotech stock investor, Kyle Dennis, will be showing you 3 easy-to-follow steps that you're going to want in your playbook & he's got the numbers to prove it!
---
Dogs of the Dow
The Dogs of the Dow strategy buys the 10 highest-yielding stocks in the Dow Jones Industrial Average index at the beginning of the year… and then holds them for the remainder of the year.
Michael O'Higgins popularized the strategy in his 1992 book, Beating the Dow. He argued that blue-chip companies with high dividend yields relative to stock price and near the bottom of their business cycles would see their stock prices rise faster than companies with low yields.
Back then, his strategy outperformed the market by 6% per year. But as it got more popular, the returns went down.
But the strategy still provides a considerable edge – even nearly three decades later.
Over the past 19 years, the Dogs of the Dow beat the market by 1.5% per year. Over time, that extra 1.5% adds up to real money. The difference between earning 9% on $10,000 over 20 years and 10.5% is nearly $18,000. Over 40 years, it's $228,500.
Little edges like this make a huge difference over time… So without further ado, here are the 2019 Dogs of the Dow:
| | | |
| --- | --- | --- |
| Company | Ticker | Yield |
| IBM | IBM | 5.53% |
| ExxonMobil | XOM | 4.81% |
| Verizon | VZ | 4.29% |
| Chevron | CVX | 4.12% |
| Pfizer | PFE | 3.3% |
| Coca-Cola | KO | 3.29% |
| JPMorgan Chase | JPM | 3.27% |
| Procter & Gamble | PG | 3.12% |
| Cisco Systems | CSCO | 3.04% |
| Merck & Company | MRK | 2.88% |
Remember, past performance doesn't guarantee future returns. So if you buy the Dogs of the Dow, make sure they fit into your overall wealth-building asset allocation strategy. And as always, do your homework before investing in any company.
---
— RECOMMENDED —
$330,000 per year trading part-time?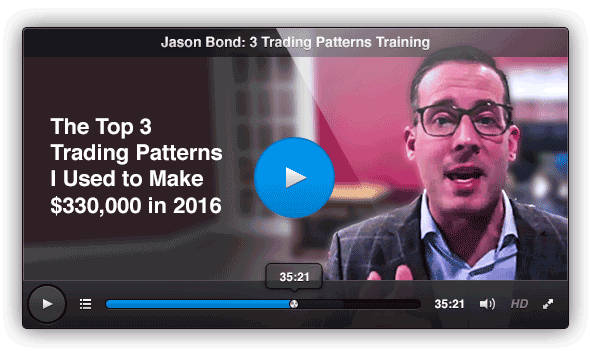 Check Out This Video to Learn Jason's 3 Simple Trading Patterns
---