The market makes new highs and the hand-wringers come out. They're all sure the next crash is just around the corner…
By Vic Lederman, analyst, True Wealth
My mentor and colleague Steve Sjuggerud and I talked about finance extensively before I joined his research team.
But boy, oh boy… he never told me that it would soon come to feel like the movie Groundhog Day.
You know the Bill Murray flick, right? It's the one where he wakes up and lives the same day over and over. The film is nearly three decades old, yet it's still painfully relevant for me all these years later…
You see, I'm stuck in some strange version of it. But for me, the day starts over every time the market makes new highs.
Every. Single. Time.
Let me explain…
---
— RECOMMENDED —
WARNING!!!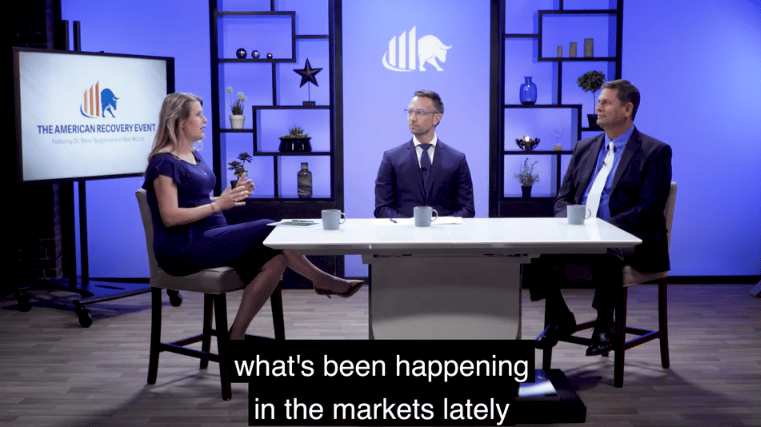 The clock is ticking on the biggest financial event in 20 years.
And if you want to take advantage, you must position yourself in the early days of 2021.
---
The market makes new highs and the hand-wringers come out. They're all sure the next crash is just around the corner…
"Everything is overvalued."
"We're due for a correction."
"The end is near."
"It's time to be cautious."
That call for caution is particularly insidious when it goes too far… The hand-wringers are basically saying, "Ignore the rising market. You need to hunker down."
The first few times, I thought it was kind of funny. And I'll admit… I do pause at lofty valuations. The people pointing to them aren't being totally unreasonable, after all. Their arguments can be well-thought-out.
That's what makes this such a challenging battle. These folks are using their critical thinking skills to pick apart the market. And that's something we should all be doing.
But your critical analysis can't ignore this simple fact: There's a lot of precedent for stocks going up…
Really. It's that simple.
Stocks go up. That's what they're supposed to do.
That doesn't mean that stocks only go up. But look over any period of time, and you'll realize that the upward bias is real.
---
— RECOMMENDED —
Do this Before Biden Takes the White House
Surprisingly, only roughly 10% of people in the U.S. have made this move… Yet it's already created tens of thousands of millionaires.
And with Biden and company about to occupy the White House, this could prove to be the #1 most important financial step you take between now and the end of this year.
---
Here's how I think about it…
The market, as a whole, is measuring the business growth of humanity. And the U.S. markets are still the gravitational center of that universe.
That might sound grandiose. But really, that is what's going on.
Stocks go up because millions of people are out in the world trying to do the best they can. And the collective outcome of their efforts is growth.
That story is as old as time… It's why we, as a species, have moved from caves to huts to skyscrapers.
Today, we see it play out in U.S. companies and the foreign companies listed on U.S. exchanges. Everyone is focused on growing humanity into the next generation… even if they don't realize it.
You can't lose sight of this macroeconomic story. It's the driving force behind the continued growth of markets. That was true last year… and it will be true this year, too.
Now, I'm not saying that the markets are the only way to measure that development. And I'm not saying that they're necessarily the best way, either.
But the markets do a pretty darn good job of answering two simple questions…
Are people still collectively struggling to improve? And is that struggle producing measurable results?
The answer to both questions is nearly always "yes." It takes incredible hurdles to derail that basic attribute of humanity.
So if the market is making new highs, as it has been a lot lately, and you see that as a negative… what exactly are you betting on? Do you believe that humanity is tapped out?
Geez… I sure hope not. I prefer to live in a world where people continue growing and improving. And that's the world I believe we're living in right now.
It doesn't mean stocks can't fall. But it does mean falling into the pessimistic, Groundhog Day trap is bad for your investments.