Dave Forest and Casey Research have a new marketing campaign for its International Speculator newsletter. It's all about a tiny 81¢ stock company that holds up to $62 billion worth of a critical component required in 1.5 billion 5G devices and could surge as high as 6,847%.
"Penny Trade" Pays Warren Buffett as much as an extraordinary 4,429%?
Dave Forest 81¢ Stock – Name And Ticker
Investors drool over stocks like Apple, Google, and Amazon…
Yet a unique type of stock has put them to shame with extraordinary gains like 15,057%, 46,589%, 86,729%, 298,200%, and 10,000,000%.
Of course, we can't promise gains that high…
But Dave Forest – the billionaire-insider – just uncovered one of these unique stocks…
That's producing a little-known component required by nearly every single company in Silicon Valley.
99.99% of regular investors have NO WAY of properly uncovering it…
But it's trading for 81¢ a pop.
Most regular investors have no way of properly uncovering this little-known stock. Yet it holds up to $62 billion worth of a critical component (neodymium) required in 1.5 billion 5G devices.
You can find the name and ticker of this tiny 81¢ stock that could surge as high as 6,847%… turning a small $1,000 stake into $69,470 into Dave Forest brand new report:The 5G Keystone: 6,847% Gains as 1.5 Billion 5G Devices Roll Out. It's included FREE in your International Speculator subscription package.
---
— RECOMMENDED —
WARNING!!!
Buy This One Stock Before The End Of The Year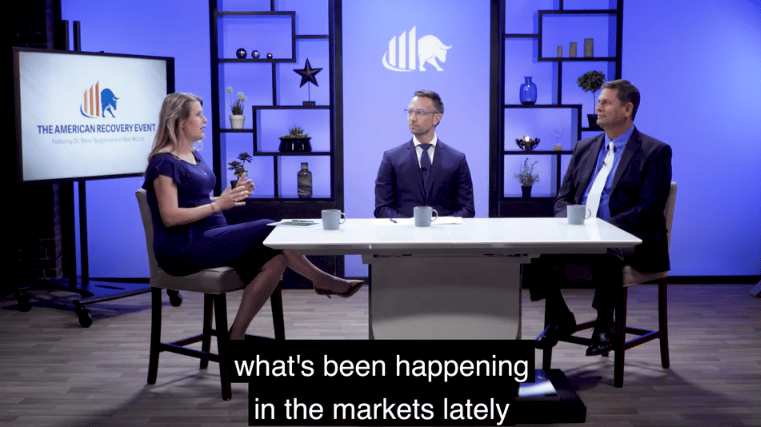 The clock is ticking on the biggest financial event in 20 years.
And if you want to take advantage, you must position yourself before 2020 comes to an end.
---
Casey Research International Speculator – What Is It?
International Speculator newsletter targets the natural resources sector with a view to spotting undervalued companies in the metals and mining industries.
Keep in mind that precious metals are not dividend paying investments so they tend not to be held broadly by institutions but are heavily favored by retail traders.
Casey Research International Speculator has been in existence for more than 30 years. It concentrates on discovering the best precious metals small-cap exploration companies for speculative investment.
This includes companies that mine gold, silver, platinum and other precious metals, as well as industrial base metals like copper, nickel and lead.
The focus is on small companies that are on the brink of discoveries that can explode their share prices — and the value of your portfolio — overnight.
---
— RECOMMENDED —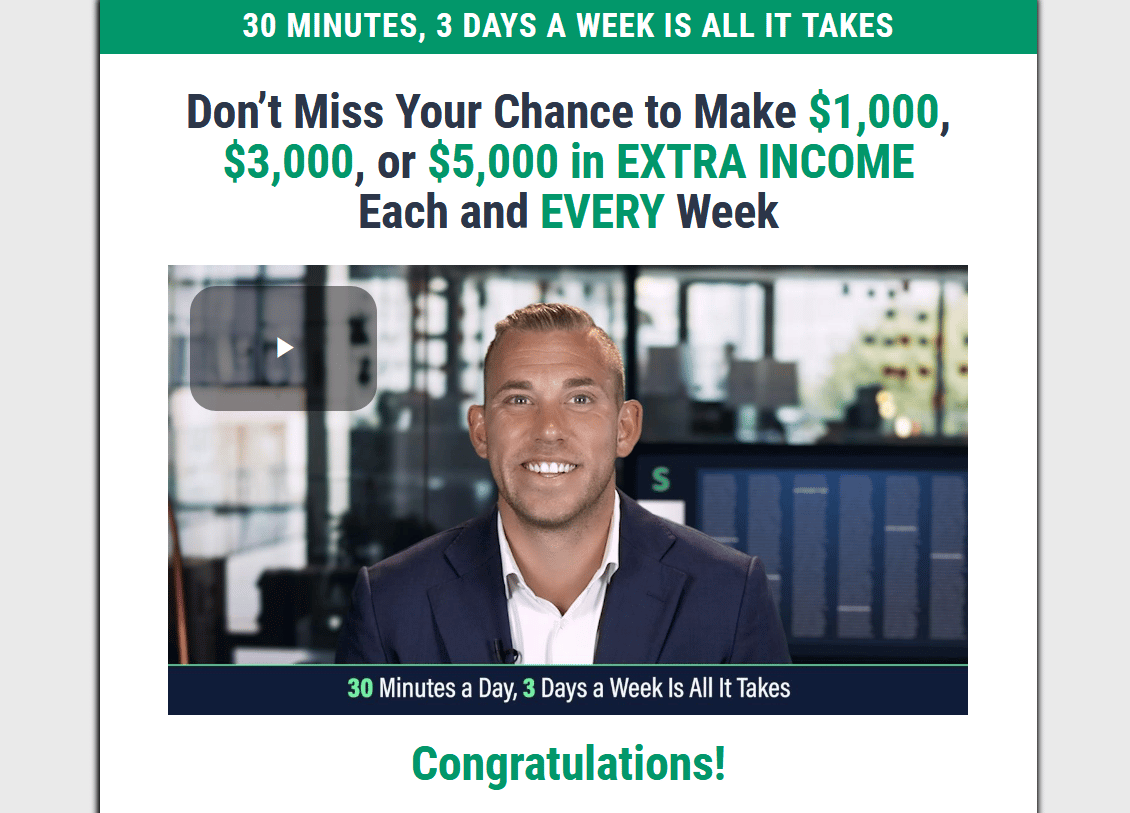 Want the chance to put $2,500, $5,000, $10,000, or more in your pocket every Thursday?
---
Who Is Dave Forest – the man behind International Speculator Advisory?
Dave is a geologist who has worked professionally in mining and petroleum over a 20-year career. He has also bridged his technical expertise into the finance and investment sector, originally joining Casey Research in 2004 when he founded the Casey Research's International Speculator dedicated to finding high-potential investment opportunities in oil, natural gas, uranium and renewables globally.
He has founded his own mineral exploration and development companies, raising over $80 million in equity financing from some of the most well-known resource investors in North America. His past successes include the development of a 10-million-ounce gold deposit in Colombia, as well as becoming the first to be granted a modern exploration license in the emerging economy of Myanmar, Southeast Asia. He also served as Managing Director of Notela Resource Advisors, an advisory firm analyzing and designing global investment opportunities in the natural resource sector.
Dave continues to travel extensively — particularly in Latin America and Asia — reviewing resource projects and investment opportunities. His recent visits including Brazil, Mongolia, Myanmar, China, Russia, Colombia, Peru, Nevada, Laos, Zambia. Madagascar, Indonesia, Portugal and the Czech Republic.
Learn more about Dave Forest and his services here:
Dave Forest American Mining Boom: How To Profit From The Growth of the Big Tech for Just $3
Dave Forest American Lithium Boom: Strategic Investor Review
Dave Forest Warrants Master Course: Strategic Investor Research
What's Included With Your International Speculator Subscription?
Here's verything you'll receive when you become a member of International Speculator:
One Full Year of  International Speculator (12 Issues)
Each month, you'll receive an easy-to-read briefing on new developments from Dave Forest boots-on-the-ground research, including:
The latest developments in the curated model portfolio showing you which stocks to sell, hold, or continue buying
Timely profit alerts with the potential to soar 1,000% (or more)
And step-by-step instructions that show you how to play them with minimal risk.
Bonus Report #1: The 5G Keystone: 6,847% Gains as 1.5 Billion 5G Devices Roll Out
Get the name and ticker of a tiny 81¢ stock that could surge as high as 6,847%… turning a small $1,000 stake into $69,470.
Most regular investors have no way of properly uncovering this little-known stock. Yet it holds up to $62 billion worth of a critical component (neodymium) required in 1.5 billion 5G devices.
Bonus Report #2: 5G's Underground Supplier: The #1 Copper Investment in America
Inside you'll find the firm that could supply copper to more than 28 million miles of fiber cable. They're already heavily involved in projects located around the world's largest copper mine.
And since they recently raked in $67 million from a copper deal… There's a good chance they could be the leading supplier for the rest of the 5G infrastructure.
Bonus Report #3: Electric Vehicles: How to Multiply Your Money on Tesla's New Battery
Tesla has up to 650,000 pre-orders for the Tesla Cybertruck. And production could start within a few months. Yet Elon Musk is scrambling to find U.S. companies that can supply nickel.
That's BIG news for you!
Because Dave Forest uncovered one company that could soon be one of their suppliers. It's the only primary nickel mine in the U.S. — AND it's the country's largest nickel producer. No wonder shares could soar as high as 4,264%!
Exclusive 24/7 Access To A Private Members-Only Website
As you enter your exclusive membership area, you'll find over 100 carefully crafted issues… countless high-class video updates… and on-demand access to over 19 handcrafted reports.
Including the name of the tiny 5G "keystone company."
International Speculator Price
Instead of paying the normal $3,500 for one full year of membership…
You can join International Speculator today for only $1,995.
That's a huge 43% discount (an instant savings of $1,505)!
And at that rate, your International Speculator membership is just $5.47 a day.
That's a fair price.
Especially when you consider…
Just ONE trade at International Speculator could have handed you $221,450!
---
— RECOMMENDED —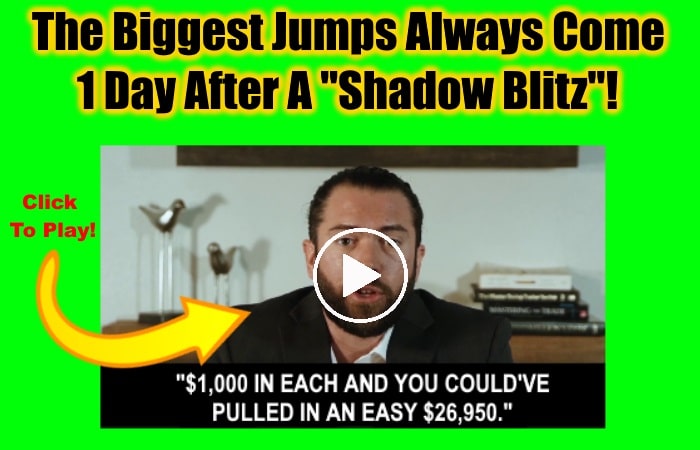 If you're aggressive trader looking to make triple-digit returns… but don't want to deal with current market uncertainty, you need to get the details of this strategy now
"Blitz Tracker" shrinks your exposure by controlling your time spent in the market and regularly delivers powerful 24-hour gains.
---
Is There Any Guarantee In Place?
Yes. A Full 90-Day Guarantee.
That means you can go through over 100 issues… the 24/7 private model portfolio… 19 handcrafted reports…
And if you're not 100% happy, Dave Forest and Casey Research will immediately send you a full $1,995 credit, which can be applied at any research service from Casey Research or their partners at Legacy Research Group. All you need to do is contact their professional agents based in Delray Beach, Florida.
You can also call or email them at any time from Mon–Fri, 9am–5pm ET, and they'll be happy to help you with any questions or concerns you may have. Please keep in mind, however, that they cannot provide personalized investment advice.
Final Words
Dave Forest  showed you in his 81¢ Stock presentation a single $100 bill could have turned into $10 million with just ONE trade on a "keystone company".
Well, right now, those huge types of returns ARE possible, because this 81¢ "keystone company" is in that very same situation.
Its shares have the potential to turn $1,000 into $69,470 and $30,000 into $2.08 million — in just a MATTER of months!
That's incredible. But since 1.5 billion 5G devices require neodymium, plus, a supply crunch is expected to hit in the next few months…
These huge returns may not be on the table for much longer…