Editor's note: U.S. stocks continue their roller coaster ride. After its worst December since 1931, the S&P 500 stormed out of the gate in 2019… only to reverse course and drop another 2% today.
Now, we're only three weeks into the new year, but this volatility is causing many readers to ask one simple question: "What's in store for 2019?"
I know that Casey Report and Crisis Investing chief analyst Nick Giambruno has a lot to say on this topic. So I got him on the phone to find out what we can expect in the months ahead… and more importantly, how to prepare…
---
Editor: Nick, where do you see the stock market headed from here?
Nick Giambruno: Well, I think a most interesting observation is that the market is so heavily dependent on what the Federal Reserve does. Investors hang on the Fed's every word, looking for clues, and desperately trying to cling to something that will show that they're continuing the easy money.
This is not a sign of a strong market. It's a sign of an economy addicted to cheap credit.
As you probably know, the Fed responded to the 2008 financial crisis with unprecedented amounts of easy money. It claimed it would "stimulate the economy."
Just think of the $3.7 trillion in money-printing programs euphemistically called quantitative easing 1, 2, and 3. That money didn't come from someone's hard work and savings. The Fed simply created it out of thin air… and used it to buy bonds.
This pushed up the price of bonds and artificially suppressed interest rates to lows not seen at any other point in human history.
The Fed took interest rates to zero in 2008. It held them there until December 2015, or nearly seven years.
For perspective, the Fed inflated the housing bubble – which eventually caused the 2008 crisis – with about two years of 1% interest rates. It's hard to fathom how much it distorted the economy with seven years of 0% interest rates.
Think of interest rates simply as the price of money. They have an enormous impact on banks, the real estate market, the auto industry, among others.
---
— RECOMMENDED —
FREE STOCK TRADING WEBINAR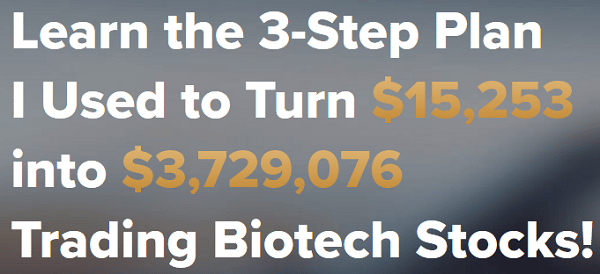 Experienced Biotech stock investor, Kyle Dennis, will be showing you 3 easy-to-follow steps that you're going to want in your playbook & he's got the numbers to prove it!
---
It's hard to think of a business that interest rates don't affect in some meaningful way, either directly or indirectly.
That's why interest rates are the most important price in all of capitalism.
Yet, they're controlled by a politburo of central planners at the Federal Reserve, not set by the market like any other price.
It's strange that so many people thoughtlessly accept this as "normal." In reality, the Fed is engaged in a massive price-fixing scam… and nobody seems to care.
And the effects are certainly not benign.
The $3.7 trillion created by the Fed after 2008 ended up creating not just a housing bubble or a tech bubble, but an "everything bubble."
And within the everything bubble, the bond market is where the biggest distortions are.
Editor: Can you explain how artificially low interest rates lifted the U.S. stock market?
Nick Giambruno: Corporations took advantage of these historically low borrowing costs by issuing mountains of debt.
All the easy money that corporations borrowed had to go somewhere.
They used a good portion of it to finance stock buybacks. That's when a publicly traded company buys back its own shares.
Management at public companies usually receives a significant portion of its compensation in the form of stock options. Those options are more valuable when share prices are higher.
Further, if a company's earnings don't change, and the number of shares declines (from being bought back), its earnings per share – a key valuation metric – go up. This can make the company appear more valuable, even though it didn't improve operationally.
In other words, these companies are not becoming more profitable. Management is simply using easy money to financially engineer higher valuations.
With stock market valuations nearing all-time highs, these companies are going deeper into debt to buy ridiculously overpriced stock.
Loading up on debt to buy outrageously expensive stock can only end in disaster for the shareholders of these companies.
Unfortunately, the fake money system incentivizes management to make decisions like this, especially since many corporate management types resemble characters from a Dilbert comic.
Since 2008, corporations have cumulatively purchased over $4.5 trillion worth of stock through buybacks. That represents about 15% of the market cap of the entire stock market.
In short, this is how the bond bubble helped inflate the stock bubble.
---
— RECOMMENDED —
Three Simple Trend Lines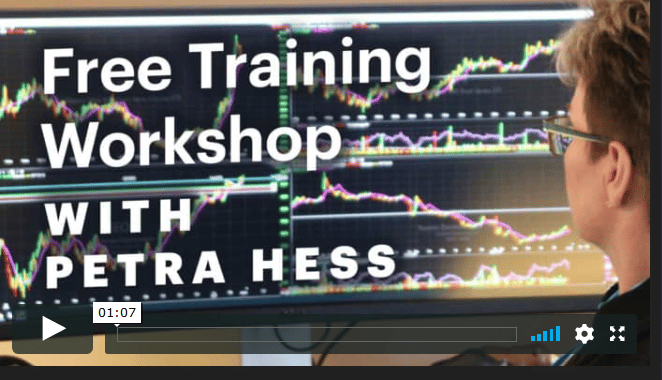 Tranquil Trading: "All You Need is 3 Simple Trend Lines"
---
Editor: What's bringing the era of easy money to an end?
Nick Giambruno: The Fed is raising interest rates. It has been since the end of 2015. So they've been in a tightening cycle for a while.
Almost every Fed rate-hiking cycle ends in a crisis. Sometimes it starts abroad, but it always filters back to U.S. markets.
To be exact, 16 of the last 19 times the Fed made a series of interest rate hikes, some sort of crisis that tanked the stock market followed. That's around 84% of the time.
It's inevitable that all the malinvestment created by the trillions in easy money will get flushed, just like in previous cycles.
Editor: So it makes sense that investors are hanging onto the Fed's every word.
Nick Giambruno: Unfortunately, yes. Given the Fed's king-like power over the economy, they have to. I'd prefer the economy be more focused on people voluntarily exchanging products and services rather than the Fed's destructive shenanigans. But as long as there is a central bank like the Fed, it's simply too big of a factor for investors to ignore.
While the Fed is a huge factor in the bond market, it is not the only one. There are a lot of reasons to think interest rates are headed higher – which will help pop the "everything bubble" – independent of what the Fed does.
Editor: What other forces could cause rates to rise?
Nick Giambruno: There's the federal government's budget deficit, which is financed by the Treasury issuing more debt.
The U.S. Treasury issued over $1.3 trillion in new debt in 2018. That's more than double the amount it issued in 2017.
Analysts expect the deficit to hit $1.5 trillion in 2019. And that figure assumes there's no economic recession, which the U.S. economy is long overdue for.
If there's even a mild recession, which would reduce tax revenue and drive the deficit higher, a $2 trillion deficit is a real possibility.
No matter what happens, trillion-dollar deficits will be the new normal. That means an avalanche of new Treasuries to finance them.
Even by the government's own unrealistically rosy forecasts – which assume no recessions, wars, or other crises – the federal debt will continue to grow faster and faster. Within 10 years, it will hit nearly $35 trillion, up from $21.7 trillion today.
Who will buy all this paper?
It won't be the Fed… It's shrinking its balance sheet and trying to unload all the debt it bought from the post-2008 period.
Foreigners are also not buying as many Treasuries.
The governments of China and Japan are the two largest holders of U.S. Treasuries. Both have already started reducing their exposure to U.S. government debt.
As long as trade tensions linger, don't expect China to help finance the deficit by buying Treasuries… at the very least.
Russia is also dumping U.S. Treasuries. From November 2017 to November 2018, it reduced its holdings by a staggering 86%, from $106 billion to just $14 billion.
---
— RECOMMENDED —
FREE PENNY STOCKS WEBINAR
How You Can Get BIG Gains from a Small Account… FAST!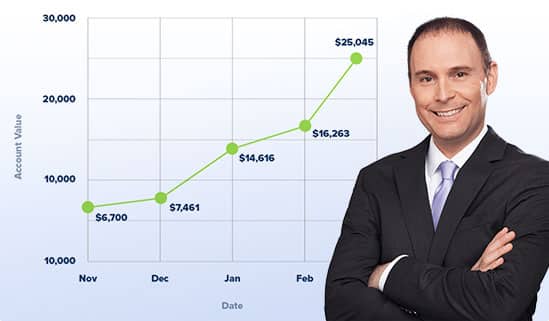 ---
Editor: Nick, you clearly aren't bullish on stocks and bonds. What should investors be doing with their money then?
Nick Giambruno: Shorting a special segment of the bond market is one of the best ways to profit from the collapse of the bond super bubble. But ordinarily, it's not a simple task for the average investor.
In The Casey Report, I share easy, one-click solutions to do this (and also to short stocks) that can be done from any ordinary brokerage account. You don't need to do anything complex or be an expert trader.
Editor: Thanks for talking to me today, Nick.
Nick Giambruno: No problem.