Biotech Insider Alert Newsletter is a trading service that aims to track important trading catalyst dates for biotech stocks, including FDA approvals and submissions and clinical trial data releases.

Biotech Insider Alert – Whai is it?
Investing in biotech and pharmaceutical innovation holds a special kind of satisfaction.
Not only do you get to be a part of finding the cure for devastating diseases and helping people live longer, more enjoyable lives, but you're tapped into the most explosive profits on Earth.
Breaking news can send a biotech stock blasting higher in days, sometimes overnight.
Big-name biotech investors get this. Folks like Patrick Shiong Soon, who sits at number 145 on the Forbes Billionaires List, or Randal Kirk, who recently made $1.5 billion off a single biotech company – nearly $700 million of it in a single day.
But it can be just as life-changing for individual investors.
There's no shortage of opportunity, either, with 1,300 companies in the U.S. alone forging new ground in drug discovery and technology, and hundreds of drugs in the approval pipeline right now.
The trick is knowing which ones deserve your investment dollars.
Just because a company develops a new drug… doesn't mean the drug will work. In fact, chances are, it won't.
Out of every 5,000 new drugs, the FDA will ultimately approve only one.
That's why Ernie Tremblay's Biotech Insider Alert has gotten so much attention in the last couple of years.
In fact, Ernie was recently singled out as the "most winning" stock picker in 2014. Not just in biotech, but in the entire investment newsletter industry. At the time of the announcement, about 60 stocks had returned gains of 100% or better during 2014. Four of those 60 stocks were Ernie's picks.
Now, 2014 wasn't a particularly good year for the biotech sector.
But with expertise like this, market conditions don't matter.
THREE SIMPLE STEPS THAT FIND WINNERS
Ernie is actually a researcher/writer who spent decades immersed in the medical science field. That's how he has come to understand the FDA approval process better than almost anyone.
---
— RECOMMENDED —
FREE STOCK TRADING WEBINAR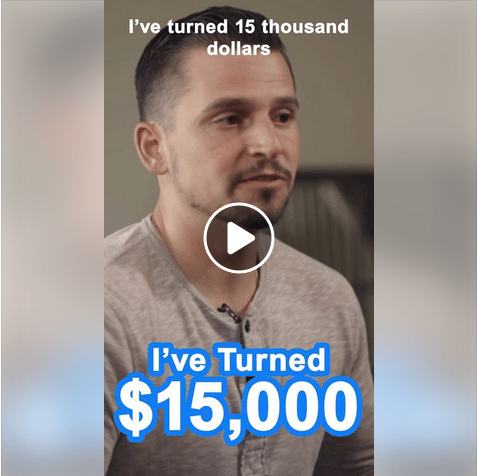 Experienced Biotech stock investor, Kyle Dennis, will be showing you 3 easy-to-follow steps that you're going to want in your playbook & he's got the numbers to prove it!
---
He distilled everything he learned into a powerful three-phase formula to determine whether a new drug will be a breakthrough winner – or just another casualty of an FDA denial.
Here's the process, with Ernie's comments:
Please note: Ernie has made his formula public. But he cautions investors not to try to use it on their own without guidance. It's only effective with the overlay of his experience, contacts, and rigorous due diligence – as well as investment expertise and a strict risk management discipline.
Phase 1: The Science Must Work
"When I isolate a new drug, I put it through an extensive evaluation process that leaves no stone unturned. I personally dive into available pre-clinical and clinical data, evaluate the statistical significance indicators for the data, and take a rigorous look at the drug's side effects, how it is metabolized, and how it works. If a question comes up, I may call on one of the many scientific gurus I've met or interviewed over the last 25 years."
Phase 2: The Market Must Be Hungry
"Even if a drug works, that doesn't mean it will be an investment success. It must also serve a market that is ready, willing, and able to embrace it. In other words, the drug has to be able to sell. And sell big time. So I evaluate the potential market for each and every drug I recommend."
Phase 3: Timing Is Everything
"This is where a lot of investors get into trouble. They hear an exciting story about a new drug and jump right in. Here's the thing: If the drug is still in the early stages of development, it could be years before the stock moves. Plus, in the early stages, it's impossible to know if the drug actually works. The key is to get in AFTER the science has proven to work… but BEFORE the FDA approval sends the stock into orbit."
Clearly, getting that timing right is key. It can mean the difference between a nice 50% return… and a gain that's absolutely life-changing.
So Ernie developed a calendar to track the upcoming dates, to take the guesswork out of wondering when (and if) those gains will come.
Biotech Insider Alert Review
People often ask Ernie Tremblay about how he got into the business of evaluating drugs and medical therapies… and why he goes to such lengths to uncover opportunities with enormous investment potential.
The story starts back on June 23, 1981 when Ernie received devastating news from his doctor. He was suffering from a rare – and sometimes fatal – disease called Guillaine Barre Syndrome (GBS).
Now Ernie was one of the lucky ones. Even though there were no effective drugs available to treat GBS because it was so rare, he survived.
That brush with a serious illness… along with losing multiple family members and loved ones… inspired Ernie to dedicate himself to evaluating new drugs that relieve suffering.
After 25 years of being immersed in the medical science field, Ernie understands the FDA approval process, the hard science behind new drugs, and the market demand for new treatments like no one else.
His powerful three-phase formula can accurately determine whether a new drug will be a breakthrough winner – or a casualty of an FDA denial.
---
— RECOMMENDED —
Learn How to Make
BIG Wins From BIG Losers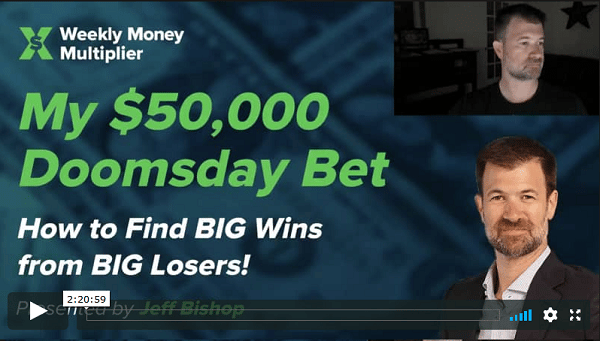 ---
And once a drug has passed Ernie's rigorous evaluation, it typically translates into big gains… like the 621% his readers had the chance to score in less than 12 months on Aegerion Pharmaceuticals … or the 304% they could have seen in just nine months on Sangamo Biosciences.
Naturally, the people who follow Ernie are more than pleased with the results, like Robert Samson:
"Glad to write and congratulate you on your picks! Very decisive win and truly impressive recommendation. Annualized, that is a 2,978% rate of return."
Or Terence Yardley, who celebrated Ernie's wisdom:
"I made close to 30k profit… Thank you VERY much – You are the best advisor!"
As anyone who's tried to predict the movement on a drug stock knows, timing is everything. Move too early and it could be years before the stock moves. Wait too long and you'll certainly miss out on the big money.
And with only 1 out of every 5,000 drugs in development making it all the way through the FDA approval process, Biotech Insider Alert members trust Ernie to get the timing right as he guides them to coming breakthroughs.
Dr. Harold Parker summed it all up:
"Your service is the best value I've come across in the 30 years I've been investing and trading. A hearty Thank You!"
What you get with a subscription to Biotech Insider Alert?
As a member of Biotech Insider Alert, you'll receive:
Immediate Action Alerts – on every potential double-you- money biotech company Ernie Tremblay learn about
Every time he comes across a breakthrough opportunity – and his extensive three-phase process confirms that the timing is right – Ernie will issue an immediate "buy" alert, via email. It will give you all the details – including recommended buy prices, where he sees the stock moving both in the short and longer term, and when to sell.
Weekly Updates
You'll never be left wondering what's up with any stock he's recommending. Every day, he's in touch with doctors, company officials, his personal FDA contacts, and other experts. And he will keep you in the loop – so you know everything relevant to the company's success.
Immediate Text Alerts
Because these little drug stocks can move quickly – both in the run-up phase and on their catalyst dates – it is imperative you get in as close to Ernie's recommendation as possible. That's why, if you so choose, you can sign up to receive mobile alerts on your cell phone, alerting you to check your email for his latest recommendation – wherever you may be.
"Live" Portfolio Tracking
Anytime you want to check the price of the stocks in the Biotech Insider Alert portfolio, simply log on and you'll see real-time prices for all the picks. That way, you always know where you stand with every single recommendation.
Members-Only Web Access
The instant you join, you'll get your members-only password access to Biotech Insider Alert's exclusive site. There, you'll find Ernie Tremblay most recent recommendations, all past alerts, every single update, and a link to the "live" portfolio track record.
---
— RECOMMENDED —
$330,000 per year trading part-time?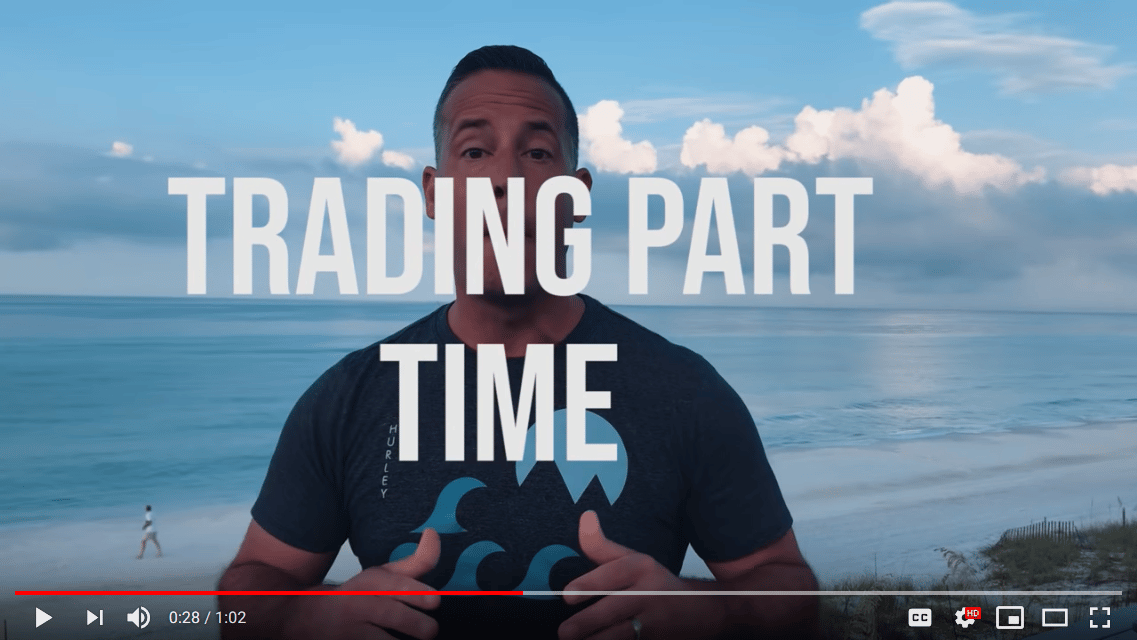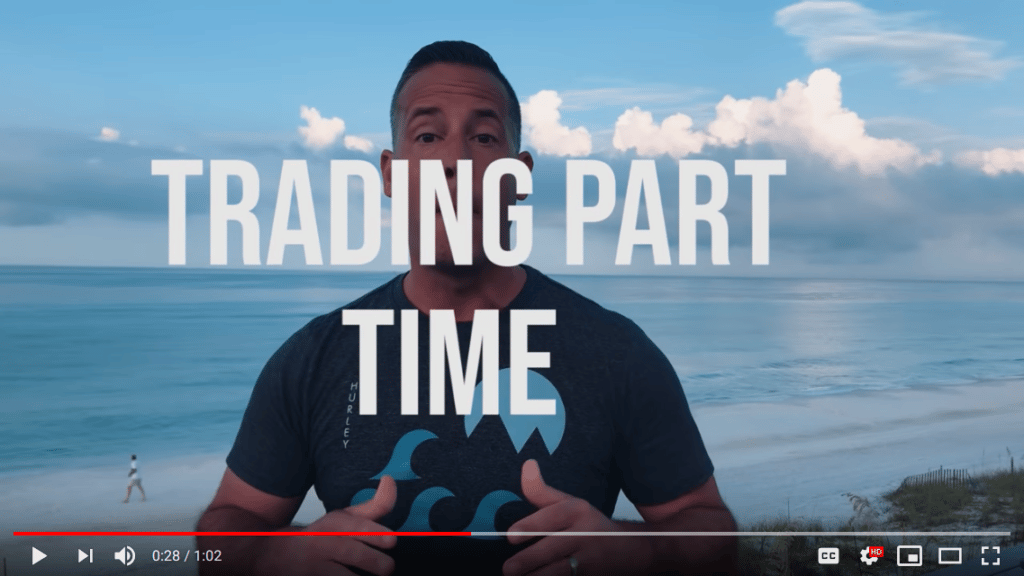 Check Out This Video to Learn Jason's 3 Simple Trading Patterns
---
And there's something else – a special Bonus Gift from Ernie Tremblay to thank you for subscribing to Biotech Insider Alert…
The Biotech Insider Alert Fast-Start Guide. This is where you'll find out how to maximize your membership. Ernie Tremblay spelled out everything you need to know to get started, such as…
How his "Secret Calendar" pinpoints exactly when a stock is poised for a breakout so explosive it could hand you triple-digit gains…
The "Five Catalysts" and why they have the unique ability to send a stock soaring…
How his "Three-Phase Formula" (25 years in the making) accurately determines whether a new drug will be a blockbuster winner – or a casualty of the FDA-approval process…
The three kinds of drugs that (almost always) crash…
What to expect from Ernie's simple, step-by-step alerts, and how they can help you buy pharmaceutical stocks for pennies on the dollar…
And the FDA's "Hidden Code" – an invaluable piece of intelligence that could help you secure "millionaire status" in record time.
Who is Ernie Tremblay – the editor behind Biotech Insider Alert?
Ernie Tremblay was singled out as the "most winning" stock-picker in the investment newsletter industry in 2014. But his background isn't in stock-picking at all.
Ernie is an acclaimed medical researcher with 25 years' experience tracking biotech and medical breakthroughs. He has contributed to more than 100 books on topics like diabetes, Alzheimer's, rheumatology, microbiology, and other groundbreaking medical therapies for top publishing houses like Prentice Hall and Harper Collins.
Yet when Ernie turned his attention to the biotech investing world, he discovered what everybody was getting wrong. What every other "expert" analyst didn't know.
It's the simplest question on earth: Does the science behind the drug work?
When you can master that one simple question (and no one else can), you can get extremely rich. Ernie proved that almost right away.
The cause for the excitement is his proprietary Three-Phase System. Ernie developed it to identify the next "blockbuster" drugs – the ones that will cause a biotech stock to double or triple overnight – and sort out the drugs that will be just another casualty of the FDA approval process. Most remarkably, he maintains a calendar that shows when the gains will come, down to the day.
In 2012, after years of calibration and testing, Ernie started publishing his recommendations exclusively for Money Map members.
His very first one was a "buy" on a small-cap biotech called Aegerion Pharmaceuticals Inc. (AEGR). The company was developing a new orphan drug to treat a rare, fatal blood disease in young adults. Ernie was convinced it was a winner.
In October 2012, when the stock was $17/share, he wrote to members:
"[I] put the potential share price of this company at just shy of $72 per share. Based on the current share price – that represents a potential first-year gain of over 360%."
As it turned out, the stock delivered a 346% total return for members in just eight months – four months ahead of schedule.
Today Ernie uses this very same system to track the best profit opportunities for his Biotech Insider Alert members. He also contributes to Money Morning as the biotech investing specialist.
[yasr_overall_rating size="large"]