By Jeff Clark – the editor of the Delta Report Newsletter
Emerging markets and the S&P 500 are like partners in a three-legged race. As long as they're both standing upright and moving forward, the race continues. But, when one partner falls, it's just a matter of time before the other partner stumbles as well.
Oh sure, the upright partner might be able to drag the fallen partner along the track for a little while. Eventually, though, they're both going to hit the ground.
And that fact should worry investors – because in the global stock market three-legged race, emerging markets have fallen down.
---
— RECOMMENDED —
>> Ready To Try Leasehold Rewards Program? Click Here Now <<
---
Look at this chart of the iShares MSCI Emerging Markets Fund (EEM)…
Now look at the chart of the S&P 500…
The blue circles on the charts highlight the times over the past two years when the S&P 500 continued higher while the emerging markets stumbled. Each of the previous three occurrences was followed by a sharp decline in the S&P 500.
In June of 2018, for example, the S&P fell 100 points in just three weeks. The 600-point correction in the S&P during the fourth quarter last year came on the heels of a decline in emerging market stocks. And, the 200-point drop in the S&P two months ago followed a downturn in emerging markets.
---
— RECOMMENDED —
MENSA considers him a genius!
Find out how this former landscaper makes millions trading the trickiest market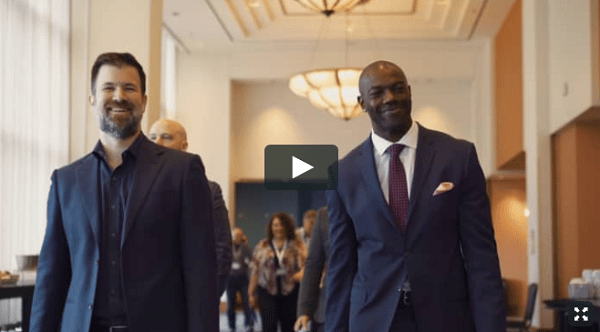 ---
We now have a similar setup.
The S&P 500 has been rallying. The index broke to a new all-time high just last week. But, emerging markets are trading about 5% below the high they reached in April. And, EEM has been falling all through July, while the S&P has been rising.
This sort of divergence has often been a good warning sign of an impending correction in the S&P 500. It's just another reason, in a growing list of reasons, why investors should be a little cautious on the broad stock market right now.