By Nick Rokke, analyst,  The Palm Beach Daily
---
The Federal Reserve hiked interest rates four times in 2018. And it plans to hike rates at least twice more in 2019.
But I don't think it will.
And if the Fed doesn't raise rates as expected, it'll be good news for an asset class that investors have been ignoring for years.
I'll tell you what I think could be a top-performing asset in 2019. But first, let me explain why I don't think the central bank will hike rates as planned…
---
— RECOMMENDED —
Learn how to "Schedule Your Weekly Paycheck"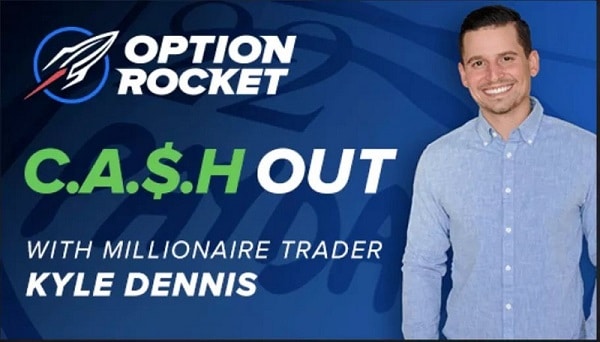 You deserve the opportunity to double that weekly paycheck of yours. With little time and minimal effort, come learn how my C.A.$.H system works!
---
The Pressure Is on the Fed
After the 2008 financial crisis, the Fed dropped interest rates to historic lows near 0%. And two years ago, it started normalizing them. The goal now is to raise rates to "neutral." That's the level where rates neither help nor harm the economy.
Nobody knows exactly what the neutral rate of interest is. But we do know this…
Each time the Fed hiked rates in 2018, the marked reacted negatively:
| | | | |
| --- | --- | --- | --- |
| Date | S&P 500 Open | S&P 500 Close | % Change |
| March 21 | 2,714.99 | 2,711.93 | -0.1 |
| June 13 | 2,787.94 | 2,775.63 | -0.4 |
| September 26 | 2,916.98 | 2,905.97 | -0.4 |
| December 19 | 2,547.05 | 2,488.96 | -2.3 |
The Fed usually pauses planned rate hikes when the markets tumble. According to Bloomberg, the December 19 rate hike was the first during a brutal market (like we're experiencing now) since 1994.
That's why President Trump sent this tweet two days before the December rate hike…
The president knows that the market doesn't like rising rates. And as the market goes, so do his reelection chances. So he has cause to be upset.
Despite his tweet, the Fed raised rates anyway. And the S&P 500 plunged nearly 4% after Fed Chair Jerome Powell made the December 19 rate hike announcement.
But the central bank may be relenting a bit under the pressure…
The Fed backpedaled on the number of hikes it expects in 2019. Previously, it had forecast three rate hikes. But in Powell's December 19 statement, he lowered that to only two.
Here's the thing…
I don't think Powell will announce any rate hikes in 2019. The market is too wobbly right now, and additional rate hikes would probably knock it down even more.
And if Powell does cave in to political pressure, it'll be good for gold. Here's why…
---
— RECOMMENDED —
Learn How to Make
BIG Wins From BIG Losers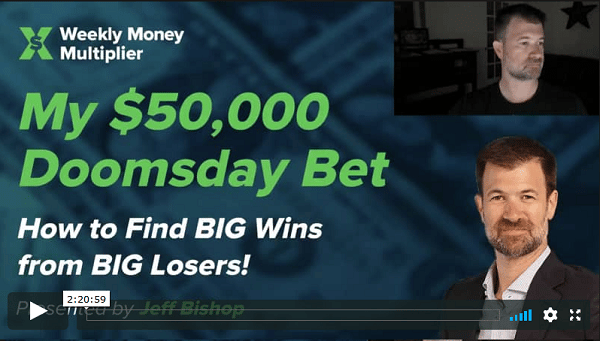 ---
The Environment Is Right for a Gold Rally
Despite the four hikes in 2018 and the threat of two more in 2019, interest rates remain at historic lows.
And the "real" interest rate looks to be heading below zero—which is good for gold.
Let me explain…
The real interest rate is the 10-year Treasury yield minus the core U.S. inflation rate. The current 10-year yield is 2.7%, and inflation is running around 2.1%. So the real rate is 0.6%.
As I mentioned above, I don't expect the Fed to hike rates in 2019. If rates stay steady and inflation continues to rise (as we've talked about before), that means the real rate will likely go negative.
---
— RECOMMENDED —
$330,000 per year trading part-time?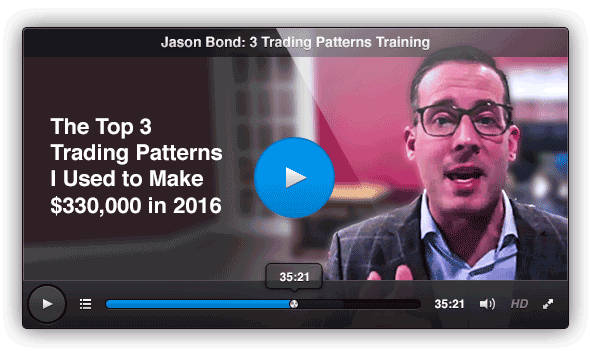 Check Out This Video to Learn Jason's 3 Simple Trading Patterns
---
The last time the real interest rate fell below 0% was in 2016. And as you can see in the chart below, gold surged 21% over the next 11 months while rates were negative…
Now, interest rates really took off in mid-2018, and real rates spiked. But then interest rates tumbled along with the market in October and November, bringing real rates down with them.
By pausing interest rate hikes, the Fed is allowing real rates to get closer and closer to going negative. And as they become negative, gold will catch a bid.
Gold has been in a slump since it reached an all-time high of nearly $1,900 per ounce in September 2011. Today, it's trading near $1,250.
But if the market remains jittery and real rates continue trending downward, we could see gold shoot up again.
You can prepare for a gold rally by buying physical gold or the SPDR Gold Trust (GLD), which is a physically backed gold exchange-traded fund (ETF). And if you want to add a little juice to the bet, consider buying gold miners…
A one-click way to add exposure to your portfolio is through the Sprott Gold Miners ETF (SGDM). It holds a basket of gold mining and royalty companies. I think it's the ETF with the best mix of large gold companies.